Quick Guide to Industrial Style Design and 9 Best Sites for Idea & Inspiration
Still struggling and not knowing where to start looking for industrial design ideas and inspiration? No matter whether you are an interior designer, a student looking for an interior project or simply just want to build your dream house, we have all got you covered! From the guide to understanding what is industrial style, common elements and components people love about industrial design to the 9 best websites for ideas! You will not be disappointed!
---
Eagle App - Easily Organize & Browse your Interior Design assets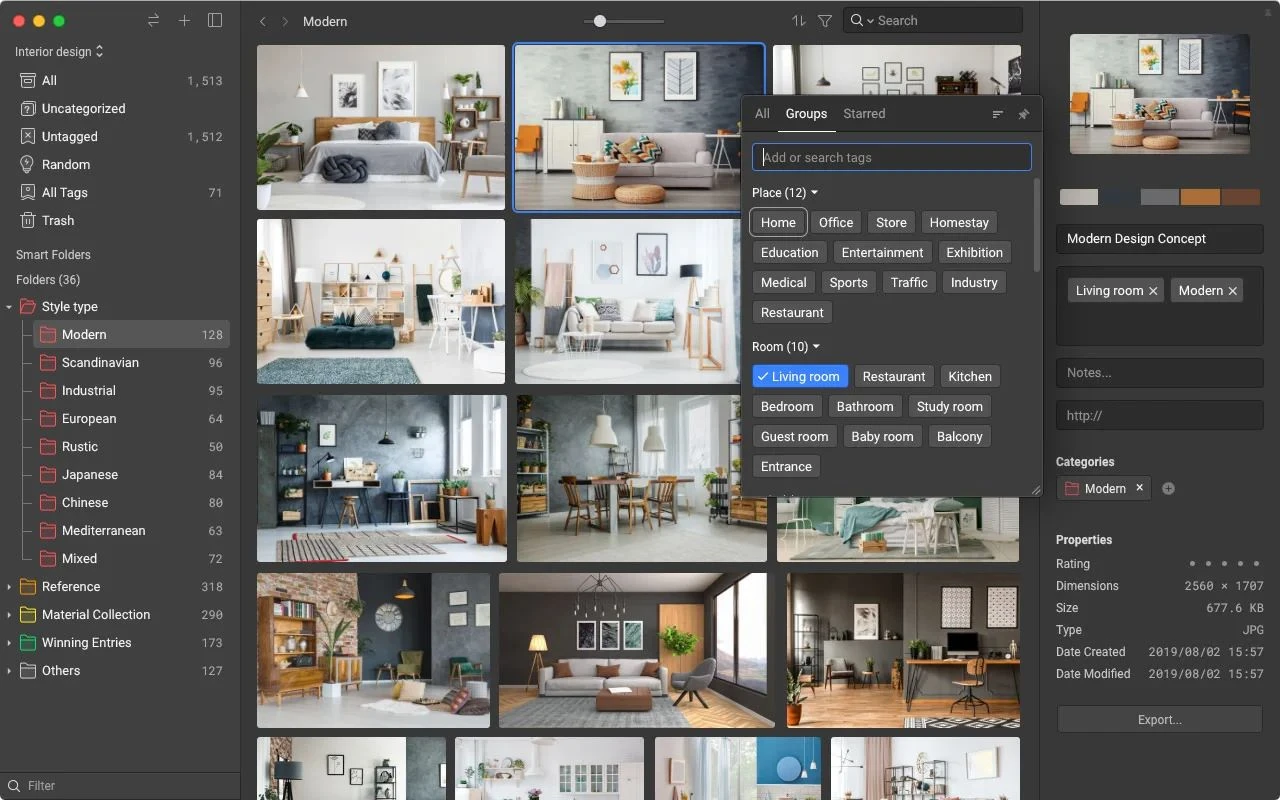 Image from Eagle

One step before you start collecting more interior design inspiration, check out Eagle App! Eagle App is an on-premise software for anyone who works with any kind of digital materials, it lets you create a media and inspiration library, then organize and browse it easily using filters, categories and even with colors!
It supports over 90+ formats including audio, 3d objects, images, fonts, RAW files and more! Eagle has many great UI especially helpful for creative professionals and video artists to store and grab assets and bring them into other editing tools with a quick drag and drop. It also serves designers as a bank for inspiration in and out of interior design.
---
What is Industrial Style?
Industrial style means a trend in interior design that takes ideas from old factories and industrial spaces during the late 19th and early 20th centuries, reclaimed objects as well as metal, brick, wood, and concrete textures in recent years. The reason that people love the industrial style is that it has a sense of the unfinished classy look, providing an atmosphere with a special experience. And if you want to build your house in industrial style, you could look out for the following steps: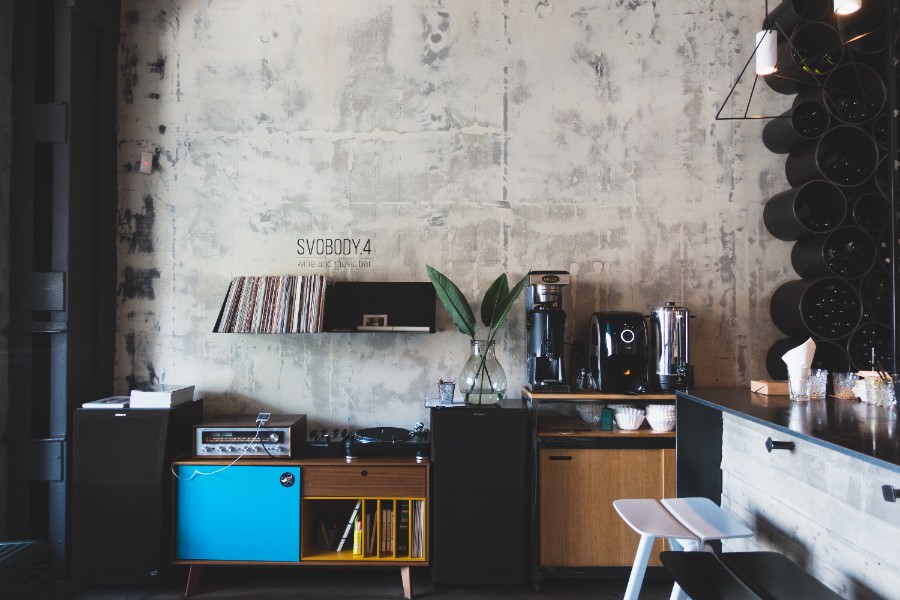 Image from Lindsey LaMont on Unsplash
Make the most of minimalism
Favor metal features
Choose the right color
Add natural elements
Look for inspiration
---
Key Elements of Industrial-Style Design
Industrially designed spaces often share common elements like concrete floors, high ceilings, steel and timber architectural elements, and expansive windows, among others." – Mackenzie Collier, Interior Designer.
As we mentioned previously, common elements of industrial-style design include metal, brick, wood, and concrete textures in recent years. Industrial style interiors are characterized by an open layout, exposed brick walls, silver metallic color palette, exposed metal beams, pipes and ducts, and bare bulbs.
1. Open Layout
Industrial design is inspired by large warehouses and factories, so an open layout becomes an important element when you want to go with industrial design.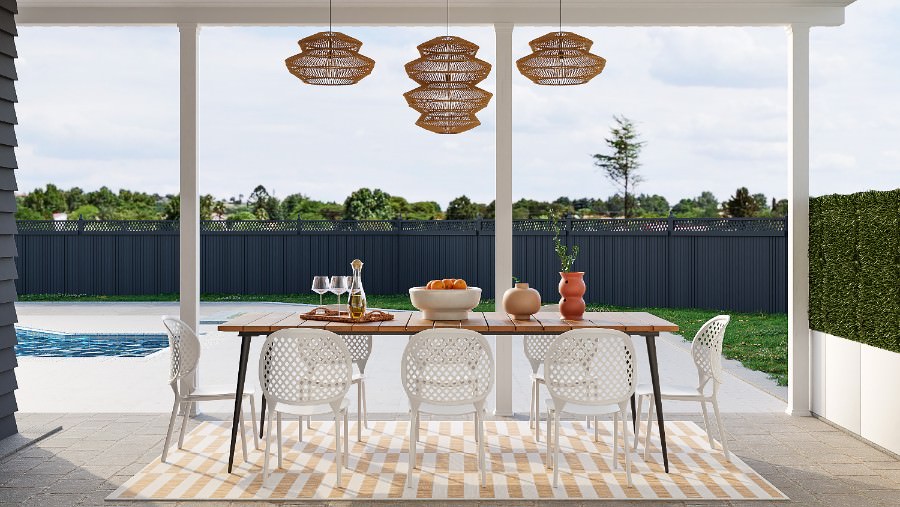 image from Spacejoy on Unsplash
2. Neutral Color Palette
Industrial design goes well with bold and bright colors, you could use a suitable color palette including black, white, gray, and sliver, which could stand your design out.
3. Metal & Wood
Rustic wood and exposed metal are key characteristics of industrial design. You can find almost all styles of furniture and combine these parts to create a cool industrial design.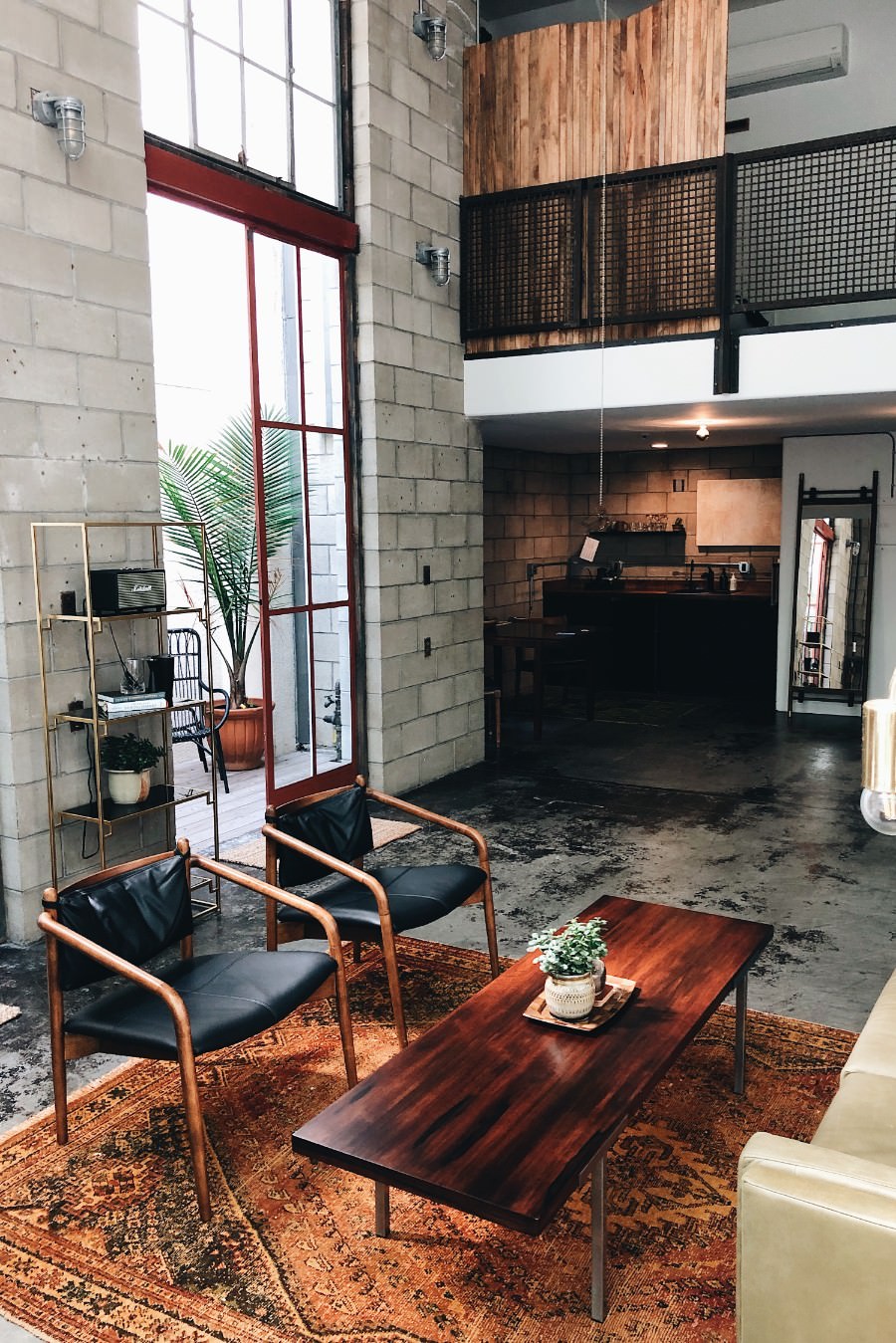 image from Frankie on Unsplash
4. Exposed Brick Walls
Many industrial interiors have exposed brick walls to create a rustic, factory-like atmosphere. Most modern homes have gypsum board on the original bricks, but in many non-industrial homes, bare brick walls are back in fashion!
5. Exposed Metal Beams
Metal and wood are the two key materials in industrial space, and they became an unplaceable part of the industrial style. Metal beam surely brings out the industrial style, also gains the expression and strengthens detail of the building's structure.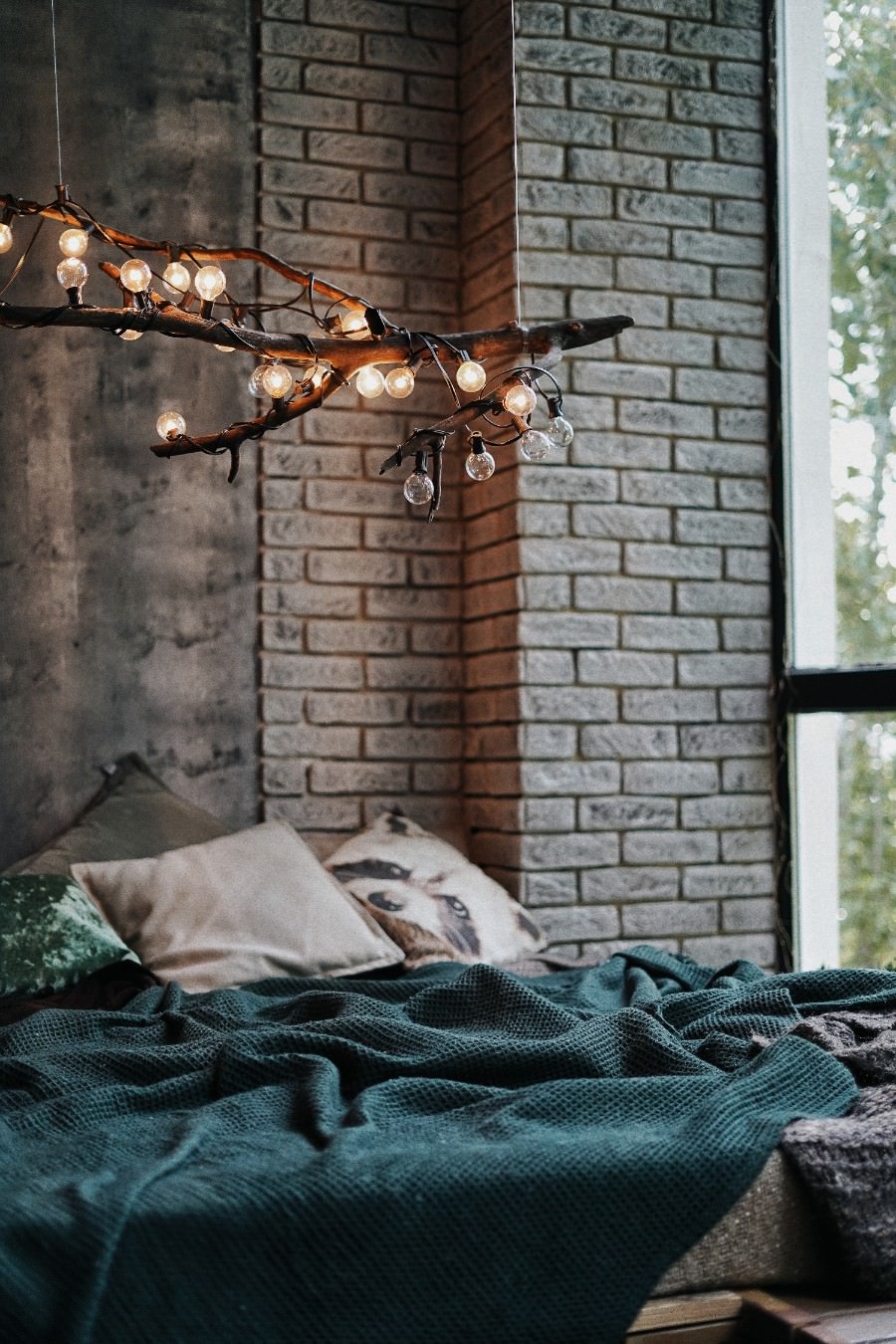 Image from Olena Sergienko on Unsplash
6. Exposed Pipes and Ducts
Using exposed pipes and ducts could deliver that feeling and more effectively use your space, also not draw a lot of attention from the main design.
---
9 Interior Design Sites for Industrial Style Inspiration
Pinterest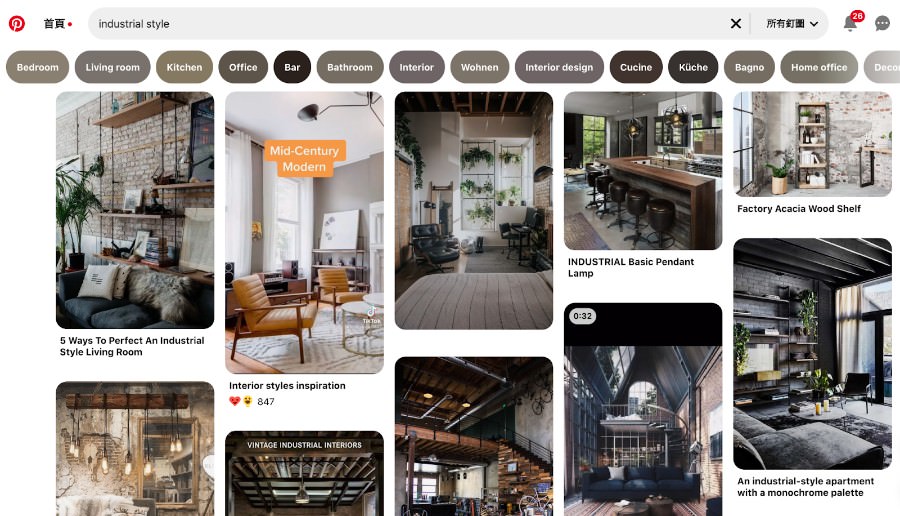 Image from Pinterest
Pinterest is one of the best social sites to optimize and share visual content, you can enter "industrial style" in the searching bar, and it will show all the contents related to industrial style, furthermore, you can narrow down the scope by entering more keywords such as the bedroom or living room to find the best inspiration.
Website: https://www.pinterest.com/
ArchDaily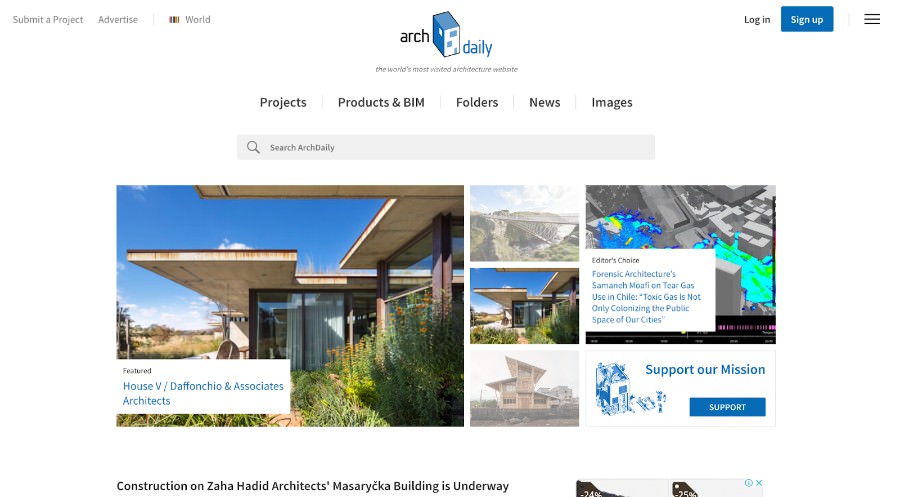 Image from Archdaily
ArchDaily provides not only architecture ideas but also interior design ideas, there are different types of spaces, such as fast-food restaurants, clinics, pharmacies, coffee shops, etc.
Website: https://www.archdaily.com/
Decorilla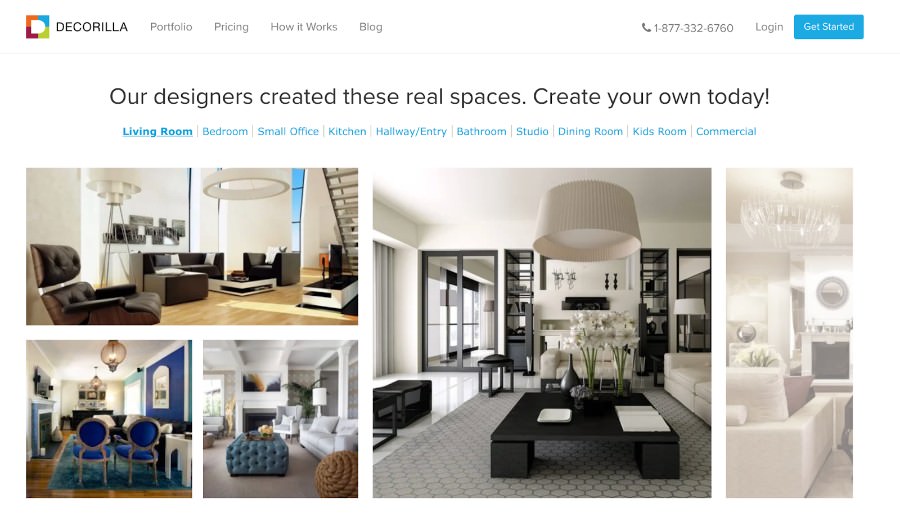 Image from Decorilla
Decorilla is a website that provides various interior style design inspirations for houses. What's different is that Decorilla provides before and after images that could help get interior design inspiration and ideas. If you are interested in a certain type of interior design, you could also ask for the price of Decorilla.
Website: https://www.decorilla.com/
FRAME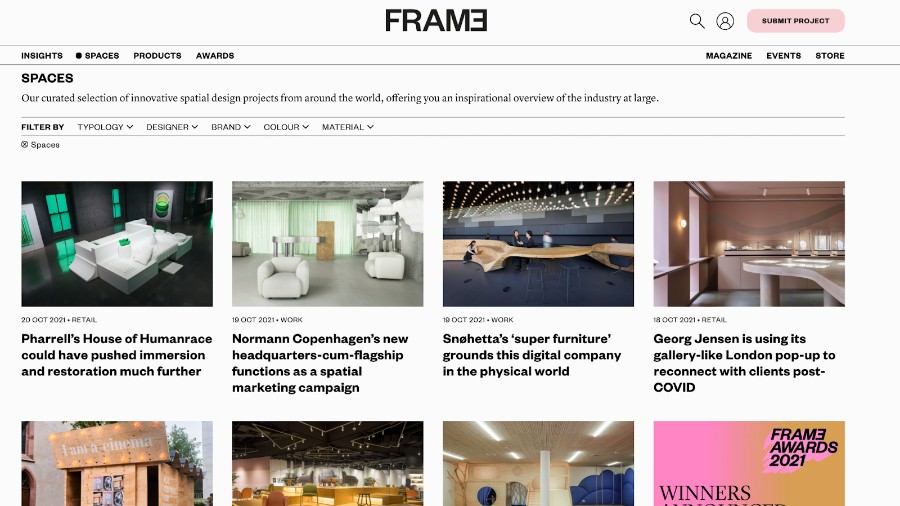 Image from FRAME
FRAME is a well-known design magazine in Europe, if you want to collect more inspiration from different regions, this website could be a great option. Also, you can use a filter to find works in different cities all over the world.
Website: https://www.frameweb.com/
Interiores Chic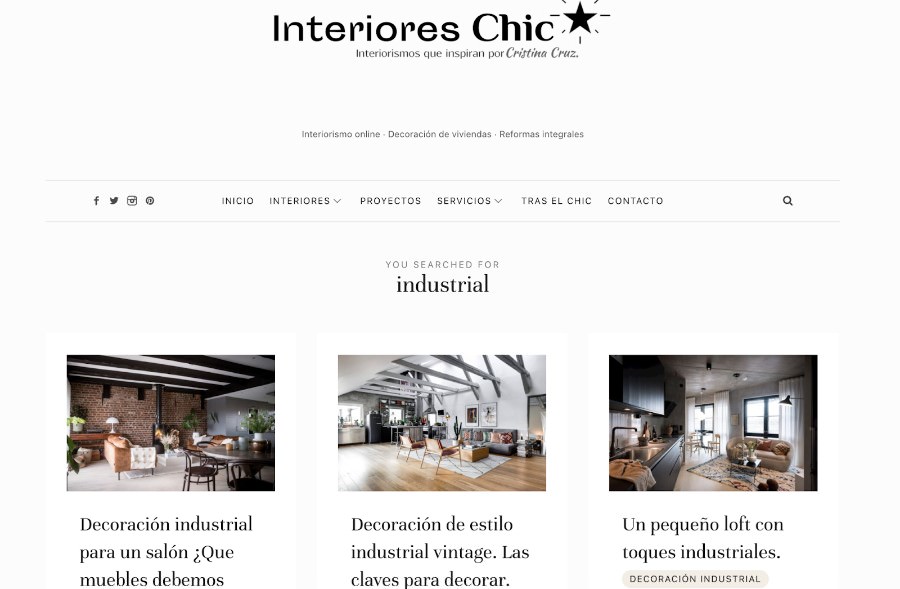 Image from Interiores Chic
Interiores chic is a website containing various interior design types, such as country-style, and modern style, and not to mention it includes industrial style. You can enter the "industrial" keyword in the searching bar and you sure could get ideas and inspiration for your house.
Website: https://interioreschic.com/?s=industrial
Houzz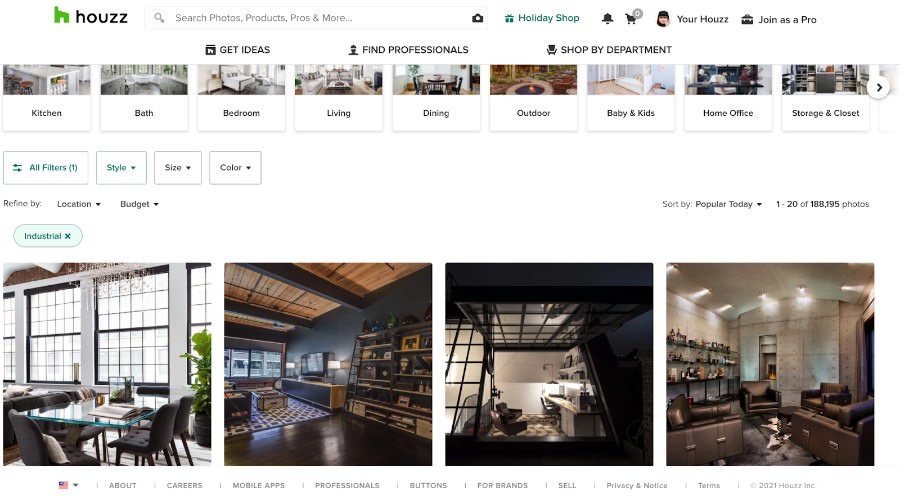 Image from Houzz
Houzz is a website and online community about architecture, interior design, and landscape design. You can browse over 20 million interior design photos on Houzz, which makes updating your home all easy.
Website: https://www.houzz.com/photos/industrial-home-design-ideas-phbr1-bp~s_2113
Apartment Therapy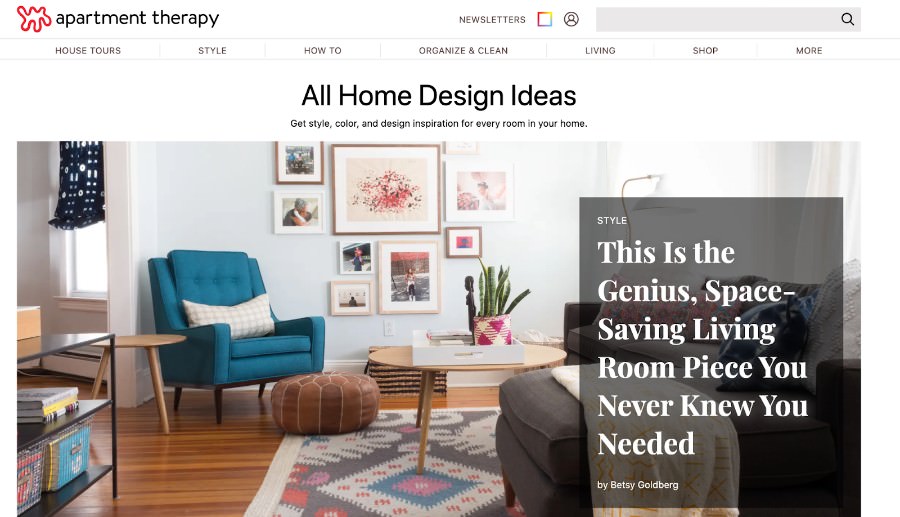 Image from Apartment Therapy
Apartment Therapy includes design inspirations and various resources. You can filter by interior style such as industrial style and also narrow it down to certain home types (apartment, flat, or suite).
Website: https://www.apartmenttherapy.com/design
Design Milk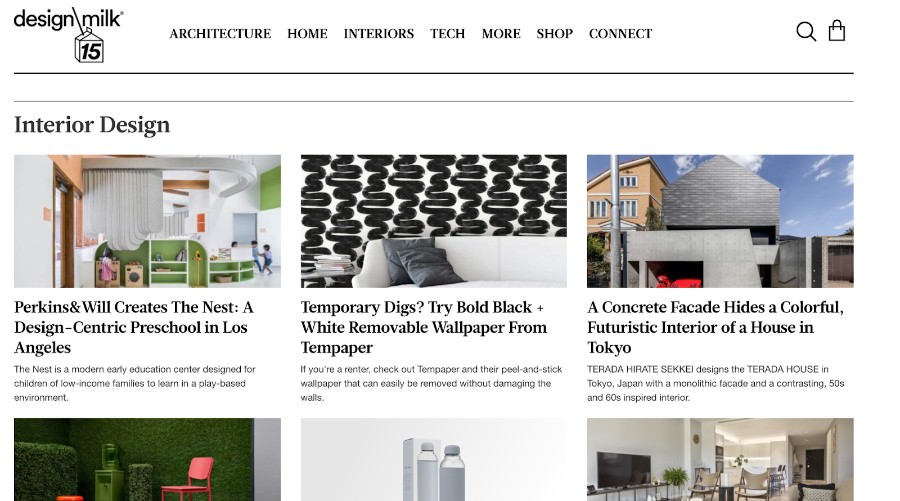 Image from Design Milk
You could find modern design ideas and inspiration from interior design and architecture on Design Milk, it also offers the latest updates in interior design and products, it's a great place to collect the inspiration when you are out of ideas.
Website: https://design-milk.com/
Architizer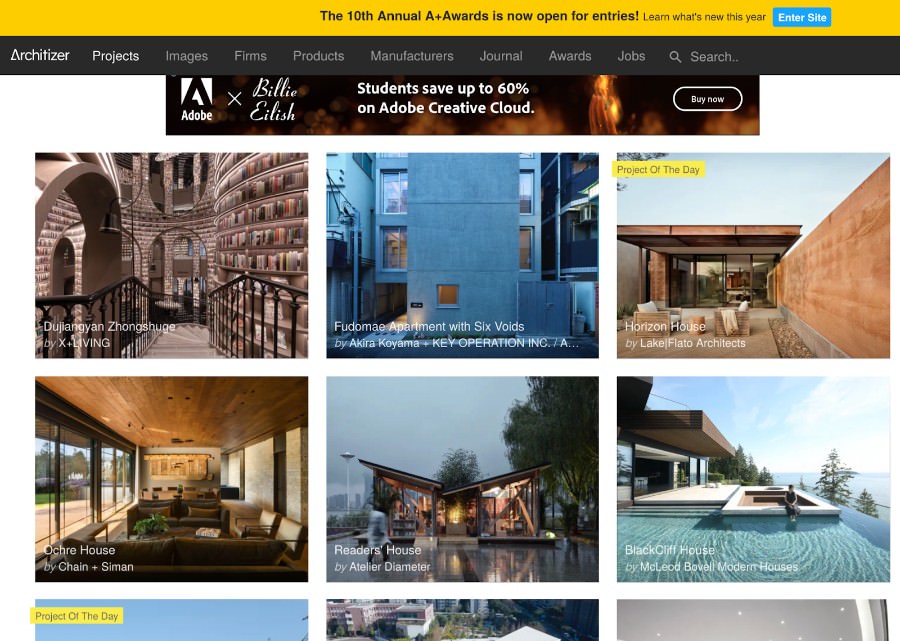 Image from Architizer
Architizer is an online well-known platform for architects and designers to showcase their projects, you could reach plenty of incredible projects on this website. They also present the architecture award to those who did a great project, if you want to learn from the best, make sure you won't miss Architizer.
Website: https://architizer.com
---
Conclusion
Industrial style is a great form to keep your house with integrity, and also provide a unique living experience. However, how to collect and organize the ideas are also things that need to be discussed. Eagle helps you to create your own inspiration library, it can help you manage thousands of inspiration pictures quickly and easily. Let's get started on our ideas collection!
Website: https://en.eagle.cool/
Lastly, if you are eager to learn more design information and resources, visit and bookmark Eagle blog to become a better creative professional!
If you are still lacking inspiration and incentives to create something new, feel free to dive into Eagle Community to explore stunning assets shared by thousands of designers worldwide. Let Eagle be your best design assistant!