Comprehensive List of 50 Tools for Game Designers
Game design is a complex ecosystem that covers prototyping, 3D sculpting, sound editing, scripting writing to even task management. It has a high barrier to entry but thanks to the improving technology we embrace today, the below list is going to make your game design ideas possible.
Here we handpicked almost 50 tools for every game designer, whether you are an amateur or professional, you will benefit from this and learn more to boost your game design career.
What we curated the Game design software includes:
Game Design Inspiration & Assets
Screen Capturing Tools
Diagramming Software
Image Editing
3D Modeling
3D Sculpting & Texture
Audio & Music Editing
Game UI References & Prototyping
Game Store
Project Management & Team Collaboration
Books, Articles, YouTubers, and Communities to Learn Game Design
Daily-Use Tools
It may take time to digest all the content all at once, therefore make sure to add this article to your reading list or bookmark it and come back when you need suggestions. Now let's discover the best game design tool!
---
Eagle App - Organize & Browse your Game Assets
Video from Eagle App user JeFawk's Spaghettorium, Game Developers
Before you dive in looking for more game toolkits, check out Eagle App! Eagle App is an App for designers who works with any kind of digital materials, it lets you create a media and asset library, then organize and browse it easily using filters, categories and even with colors!
It supports over 81+ formats including textures, materials, 3d objects, images, fonts, RAW files and more! Eagle has many great UI especially helpful for game designers and developers to store and grab assets, and bring them into your game design software with a quick click and drag. It also serves designers as a bank for inspiration in and out of game assets.
---
I. Game Design Inspiration & Assets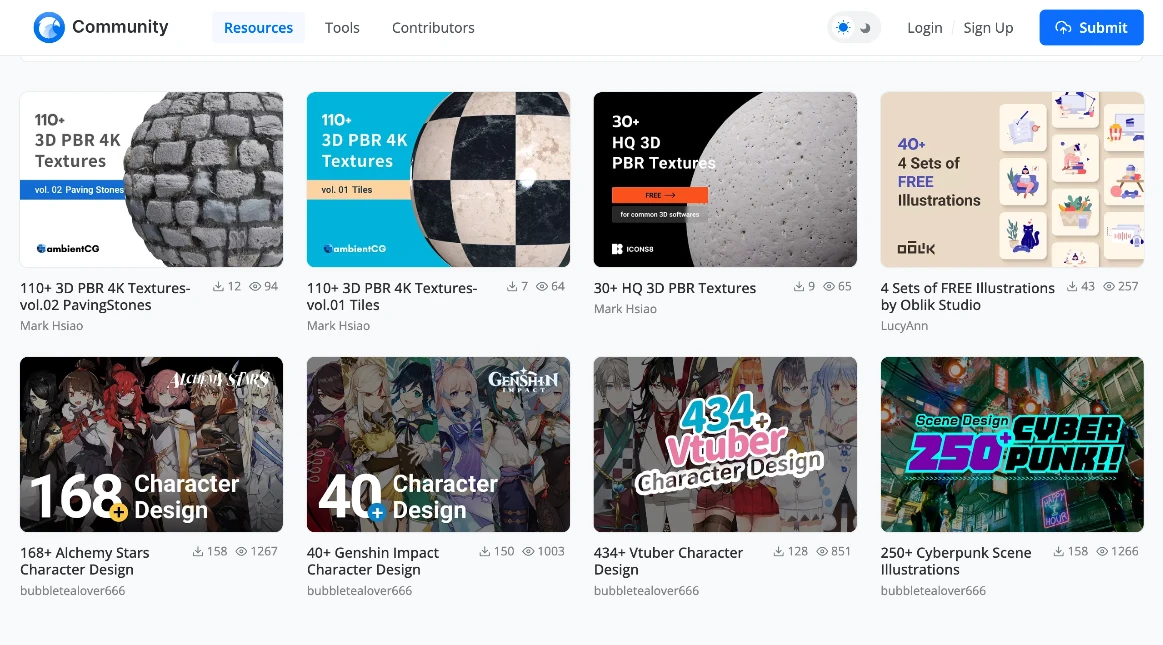 Image from Eagle Community

Eagle Community is a design resource-sharing platform, where you can find high-quality reference materials & inspirations for your next game design project. You can also share resources, communicate and learn with users in the community to create a better design experience for your creative career!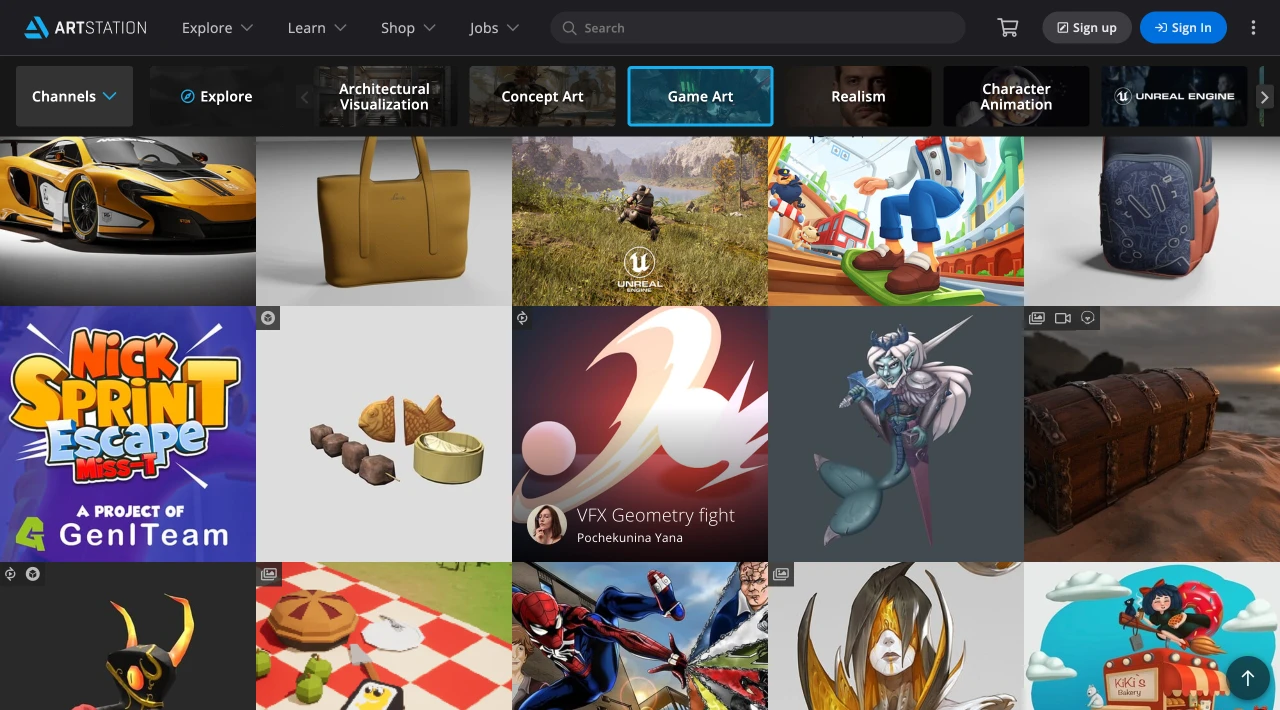 Image from ArtStation

ArtStation is the new cghub for anyone who needs inspiration and ideas for the game design industry. It curates concept art, awesome game design clips, and more waiting for you to explore!
How to effortlessly collect and organize your game design inspiration? Try integrating ArtStation with Eagle!
Image from DOTOWN

Want to create some Nintendo-style pixel art in your game design? DOTOWN is a pixel art resources website created by Nintendo's former designer Takashi Maeda and has uploaded over 700 different pixel images, including images of different themes such as festivities, people, animals and buildings. All the images are open for commercial use.
It also provides usage instructions clearly and examples on the sites in case you are not sure how to use them, although it is all in Japanese google translate can help you with that!
Image from CraftPix

Craftpix is a game asset online store, which provides graphics for creating video games. If you are creating your own games, you can find a variety of high-quality 2D game assets Free and Premium such as GUI (graphical user interface), Tilesets (sets of textures and sprites for game levels), Character Sprites (characters in different variations, i.e. running, jumping, etc.), and Game Backgrounds suited to every fancy.
All the graphics you can integrate into such popular game engines as Construct 2, Unity, GameSalad, Unreal Engine, etc.
Image from Kenny

Kenny is a game development company based in the Netherlands, it creates free-to-use game art, games, and game development software. It offers users thousands upon thousands of game assets resources, including 2d, 3d, audio, and UI which are completely free to use in any project by anyone!
To explore more free game design assets, you can find them here: 38+ Best Websites to Download Free Game Assets: 2D, 3D, and more
---
II. Screen Capturing
[Free]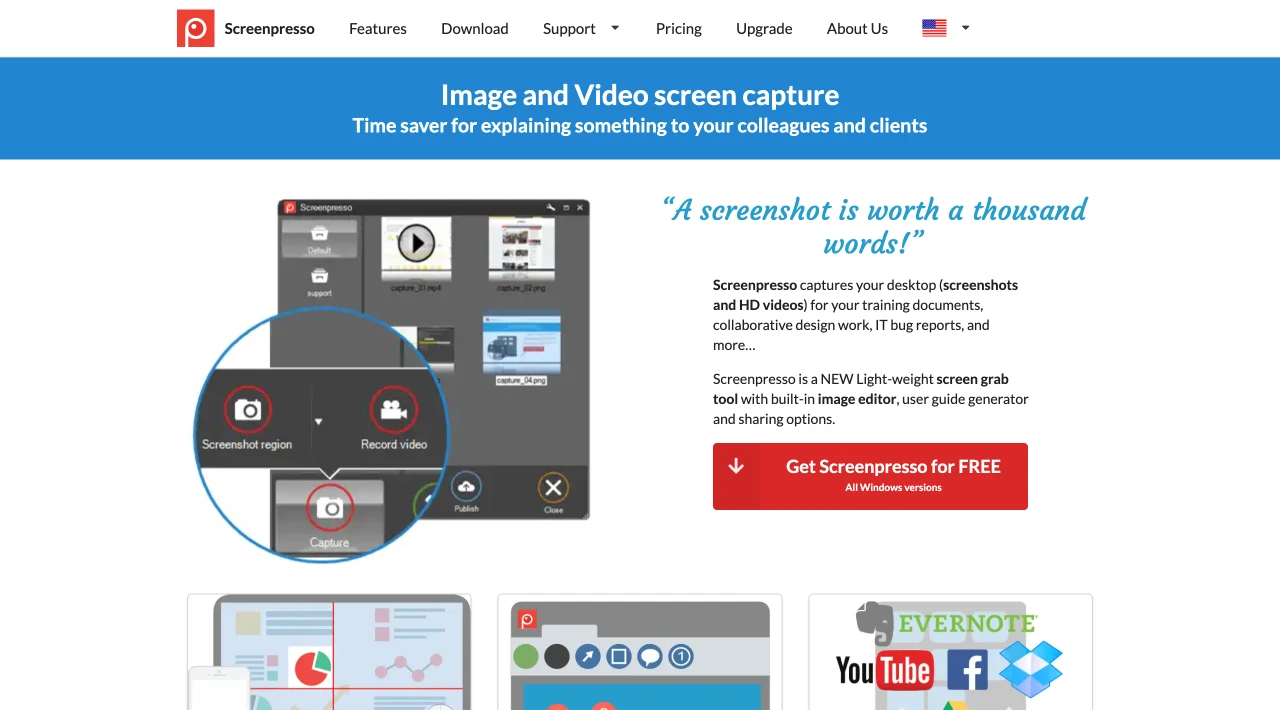 Image from ScreenPresso

"A screenshot is worth a thousand words" and Screenpresso is here to help you capture screenshots, design ideas, gameplay, mockups, errors, and more! It also has a built-in image editor and sharing options to let you better organize all the screenshots.
[Free]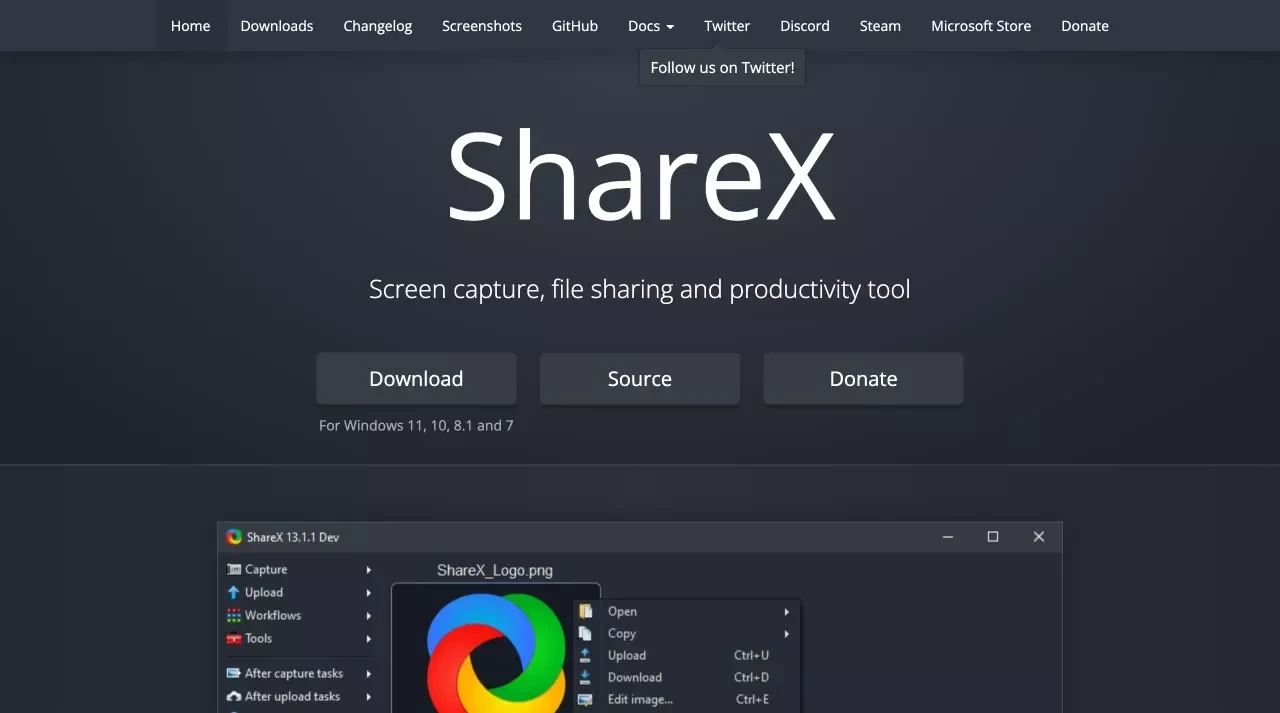 Image from ShareX

ShareX is a free and open-source program that lets you capture or record any area of your screen and share it with a single press of a key. It does everything from capturing the active window or the active monitor to uploading your content to dozens of predefined sites. It's another feature-rich screenshot software and the most suitable for those who love to share via social media.
It also supports image editing like many screenshot tools do, including crop, highlight, add mouse cursor icon, blur, etc. What's more, it lets you define steps to run automatically after you upload the image, so you might shorten the URL and copy it to your clipboard for quick sharing.
[Paid but with 30-day free trial]
Video from Eagle
Eagle is a comprehensive digital asset management tool that makes it much easier to quickly find what you need with its robust search filter. You can also add tags, ratings, comments, or even write down your ideas & inspiration directly on all types of design files! On their windows version, you are allowed to give screenshot annotations such as drawing, highlight, arrow, mosaic to help you easily highlight the important area in your screenshots.
If you usually capture inspiration from the web, Eagle's Extension is right for you to collect them with just one click! You can either capture the whole web page or store selected areas with ease, then organize the assets immediately in the Eagle library!
Pricing: 30-day Free trial / US$29.95 (One license for two devices)
Platform: macOS, Windows
Check out these useful tools for screen capturing as well!
---
III. Diagramming / Graph drawing
[Paid but with one-month-free-trial]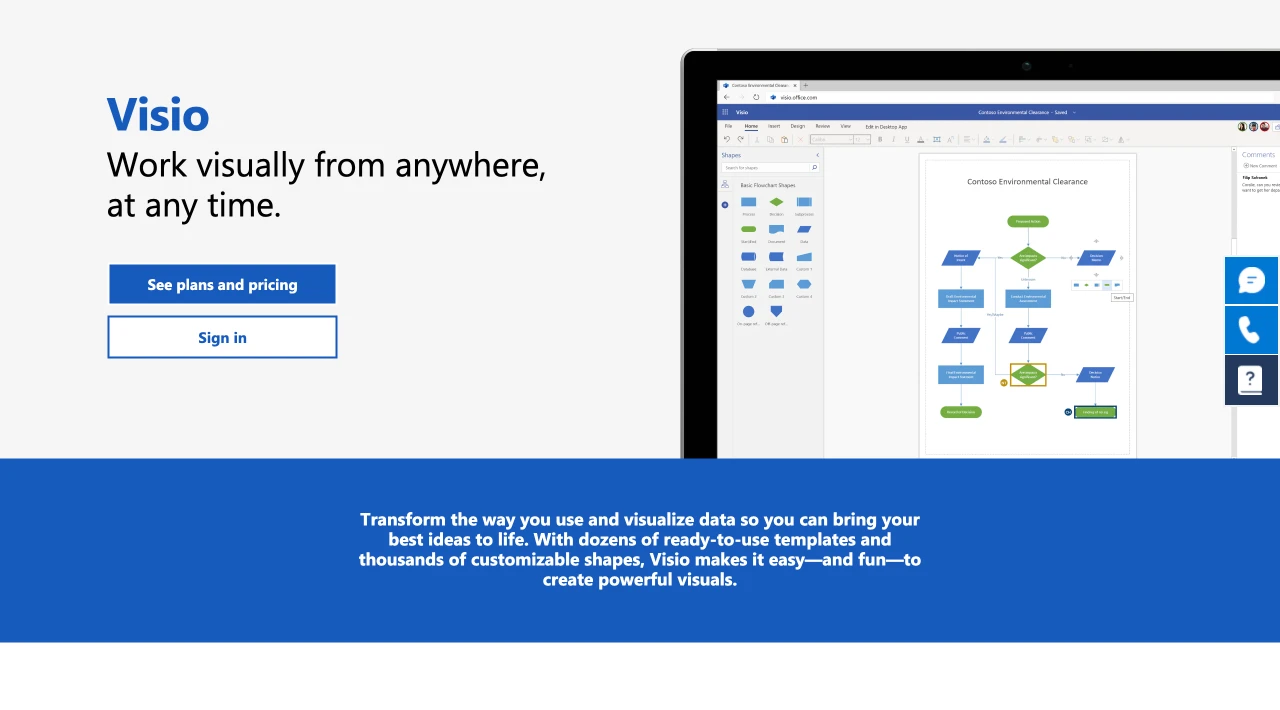 Image from MS Visio

To develop your ideas into reality or share them with your team and clients, it is recommended to visualize them in flow charts or diagrams. MS Visio offers multiple ready-to-use templates and you can even collaborate with others easily. Highly recommended!
[Free]
Image from GitMind

GitMind is a free online tool to help you create mind maps. It has stylish templates for organizational charts, to-do-list, flowcharts, UML diagrams, and more. Try now and be inspired!
[Paid]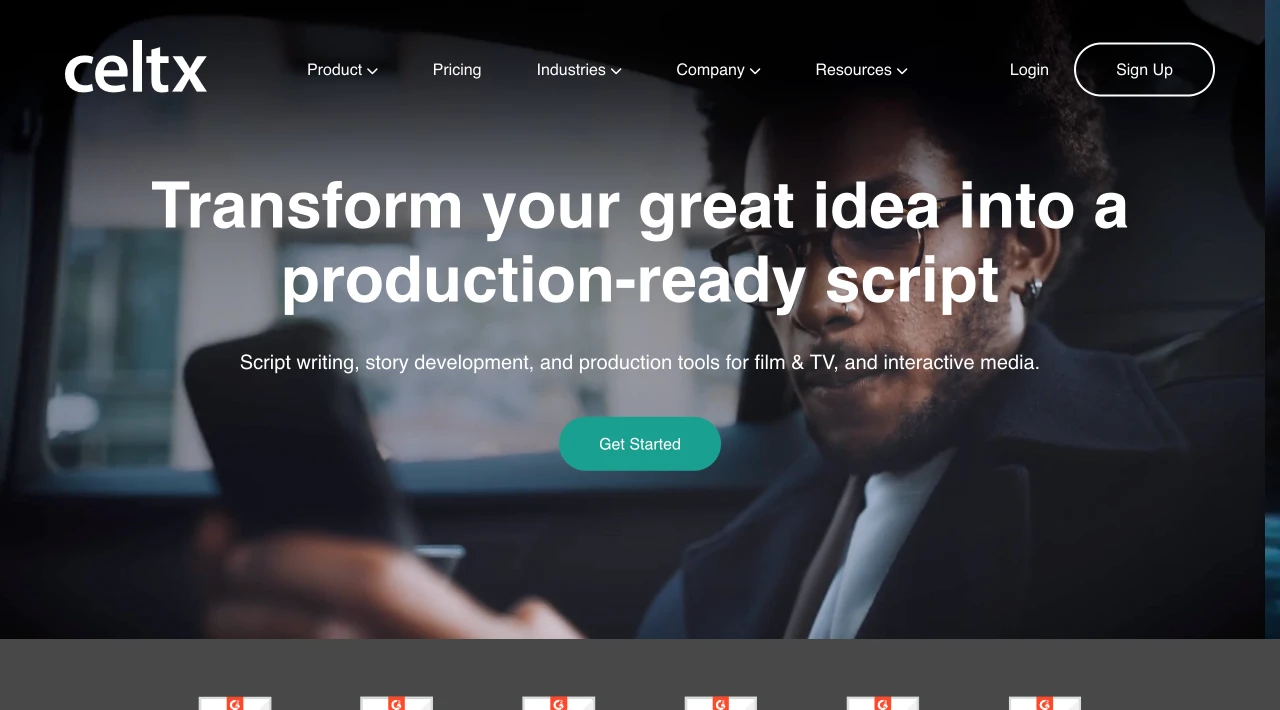 Image from CelTX

CelTX is a web-based scriptwriting tool to get your inspiration into scripts. It is popular with creative professionals, film & TV producers, story writers, etc. It is also great for game designers to develop their ideas to work like a pro.
---
IV. Image Editing
[Paid but with 30-day free trial]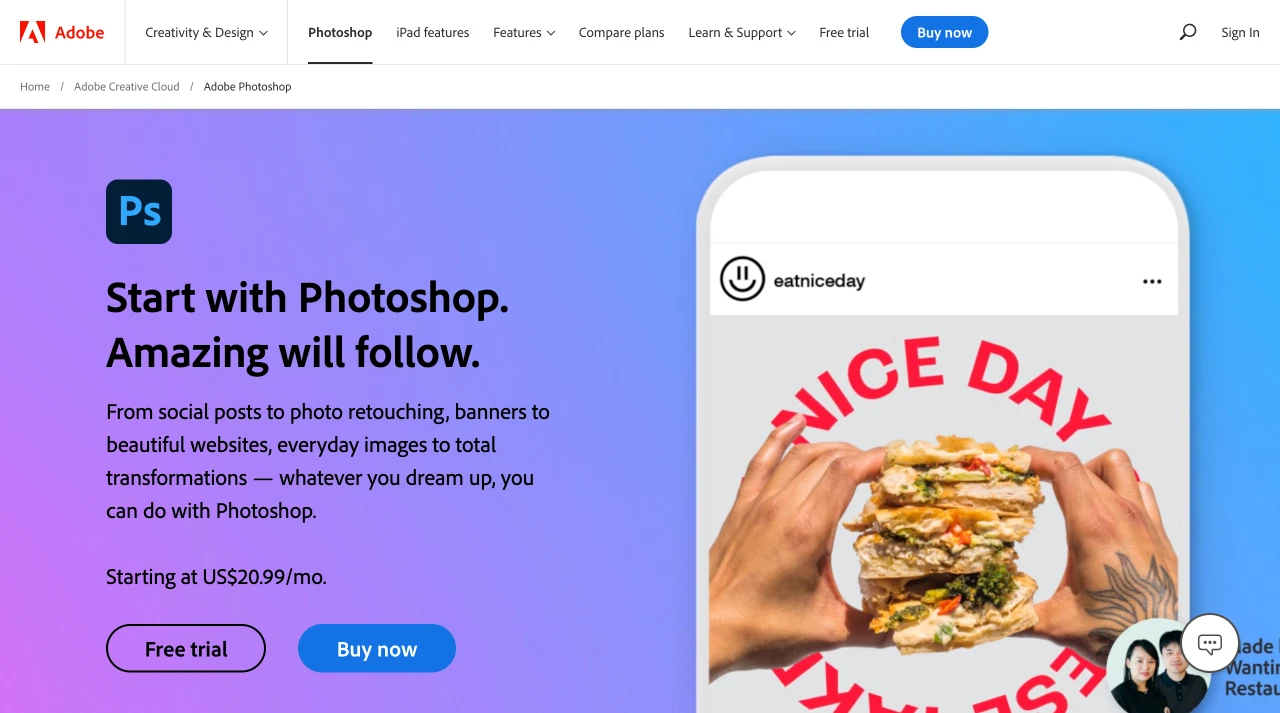 Image from Photoshop

Adobe Photoshop is arguably the most popular software for graphic design and is used by millions of artists around the world. Whether you are looking to create banners, posters, websites, or logos, this best graphic design software can do it all for you. From small edits to sophisticated designs, Adobe Photoshop has tools for every level. If you are someone who works with illustrative designs, you can even draw or paint anything you like.
Along with image editing, you can create naturalistic artwork and composition with this software. You can define the size of your canvas, isolate elements from backgrounds, create custom brushes, 3D and so much more!
[Free]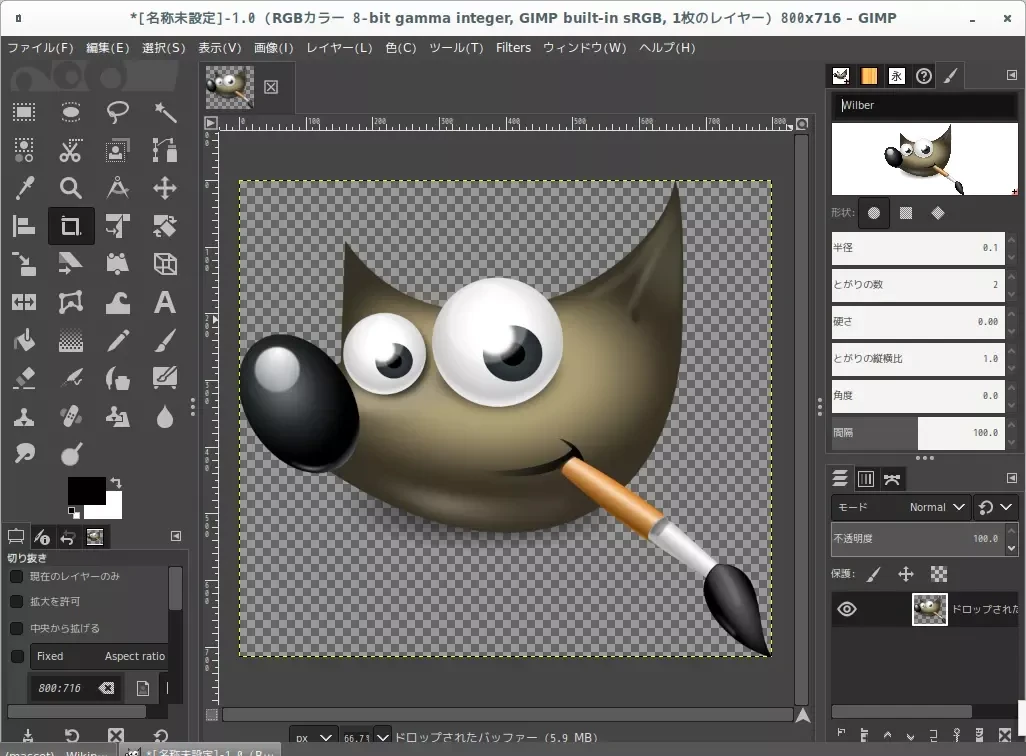 Image from GIMP

GIMP is a free graphic design software that works on many platforms like Windows, Linux, and Mac OS. GIMP is an open-source program that allows you to change its source code and distribute the program. There are many customization programs and 3rd party plugins that can be used in GIMP to improve your productivity and create better designs. GIMP can also be used to retouch images, wherein you can even make creative composites. Interface components and mockups can also be designed, along with print designs such as icons and logos.
Free alternative to photoshop, with plenty of features!
[Free]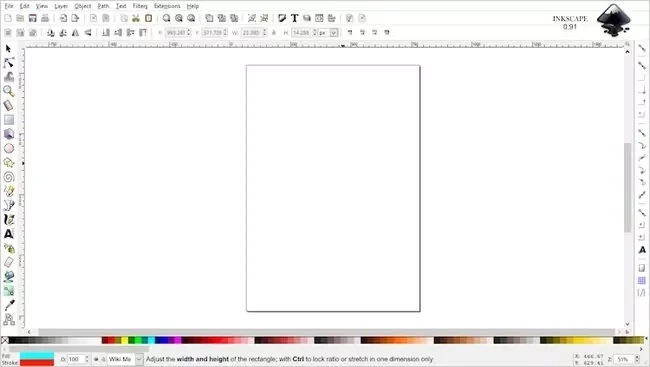 Image from Inkscape

Inkscape, like many other platforms, provides multi-purpose use. It can be used by designers, illustrators, or web designers. The software has flexible drawing tools, which make it easy for beginners to understand the software and create art without difficulty. As the text is an integral part of graphic design, Inkscape has a powerful text tool at your disposal. This software is open source and can be used with any platform. A designer has to spend some time understanding how to use this software. This software is best used to create images that are vector-based and needs to be required in SVG format. Inkscape provides a lot of filters and a helpful community for the designer to grow.
Read also: 19 Free Online Tools to Help You Become a Design Pro
---
V. 3D Modelling
[Free]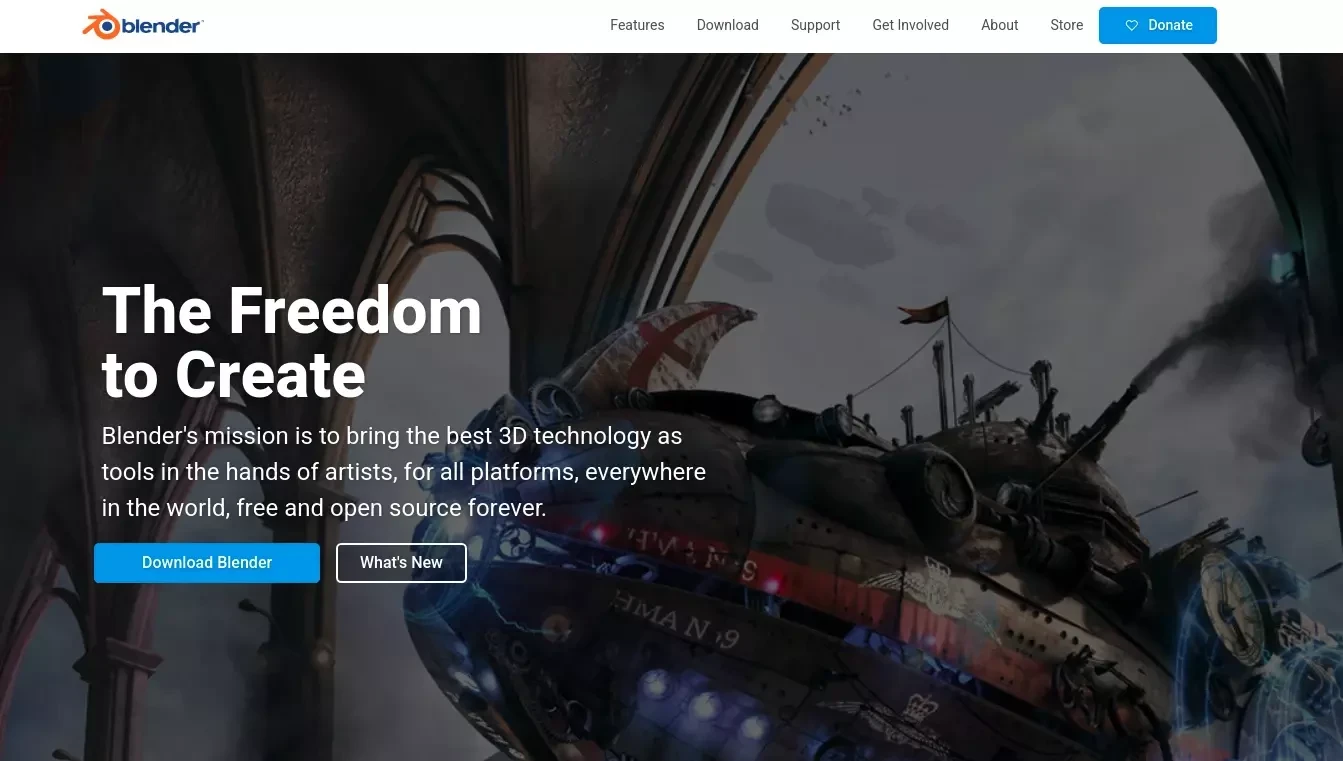 Image from Blender

3D software is the most expensive subscription in the market. If you are interested in creating models and doing a lot of 3D in your visual effects work, Blender could be a great option because you can do your 3D animation as well as your compositing and VFX all-in-one software. And it supports 2D animation pipeline as well.
It's free and open-source, which means you can find an infinite amount of resources online to learn.
[Free and paid]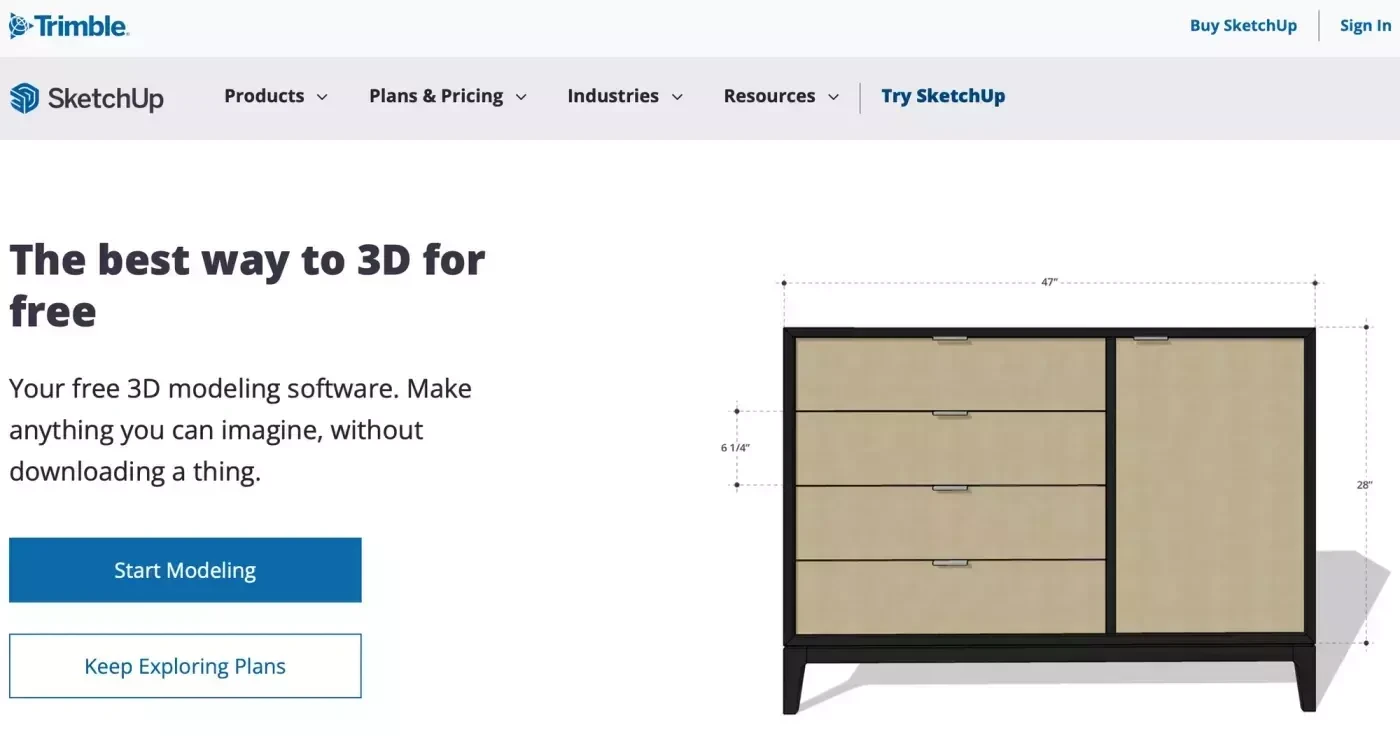 Image from Sketch Up

SketchUp is the most comprehensive free 3D design software that is immersive enough to make it seem like you are moving through your future home while being flexible enough to make it feel as if you're working with pen and paper.
The free version is perfect for hobbyists, while the pro version is more suited to professionals in architecture, construction, engineering and commercial interior design.
[Paid but with 30-day free trial]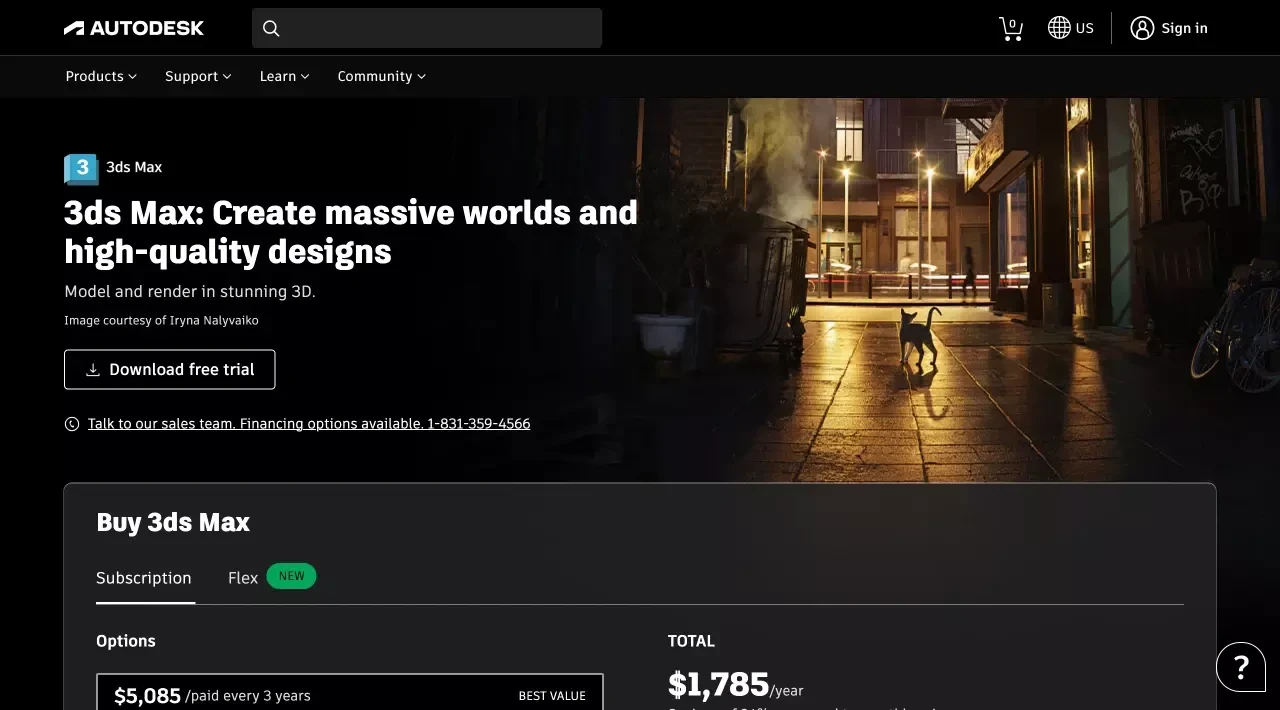 Image from Autodesk 3Ds Max

Another essential tool from Autodesk, Autodesk 3Ds Max transforms your ideas into artistic graphics for your 3D models, images, and more, giving you and your clients a high-quality and high-tech experience controlling all the renderings and details. Not to mention the ability to automate workflow and then improve your design efficiency. However, it is only compatible with Windows operating system and the subscription fee might not be friendly.
[Paid]

Image from Maya

Maya is a 3D image design software, mostly used to develop and design games, 3D applications, animations or movies, and any works related to visual effects. Maya can create and shape models, assist designers to provide realistic 3D effects and allow customers to obtain realistic simulation images.
[Paid but with 30-day free trial]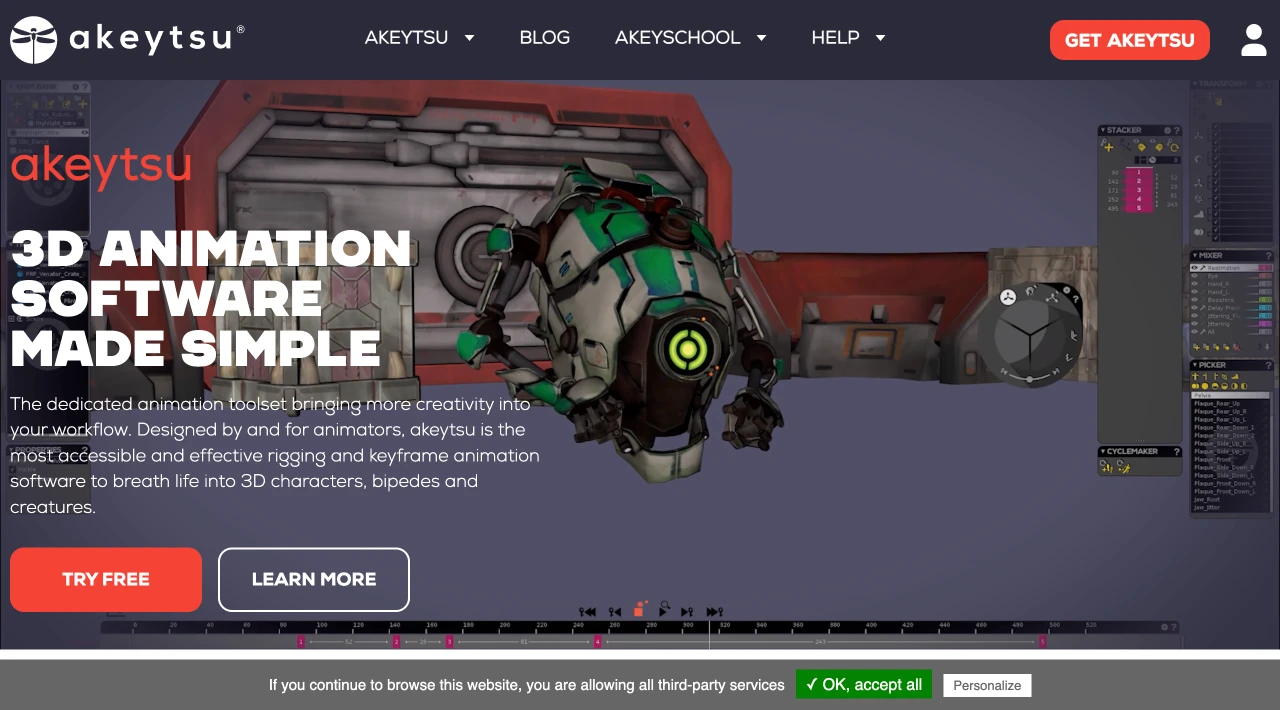 Image from Akeytsu

Akeytsu is a character animation and rigging software to bring more creativity into your 3D modeling workflow. It helps you create 3D characters, bipeds and creatures with the most accessible and effective keyframe animation. It also provides free 3D models to inspire you with more content!
---
VI. 3D sculpting & Texture
[Paid but with 14-day free trial]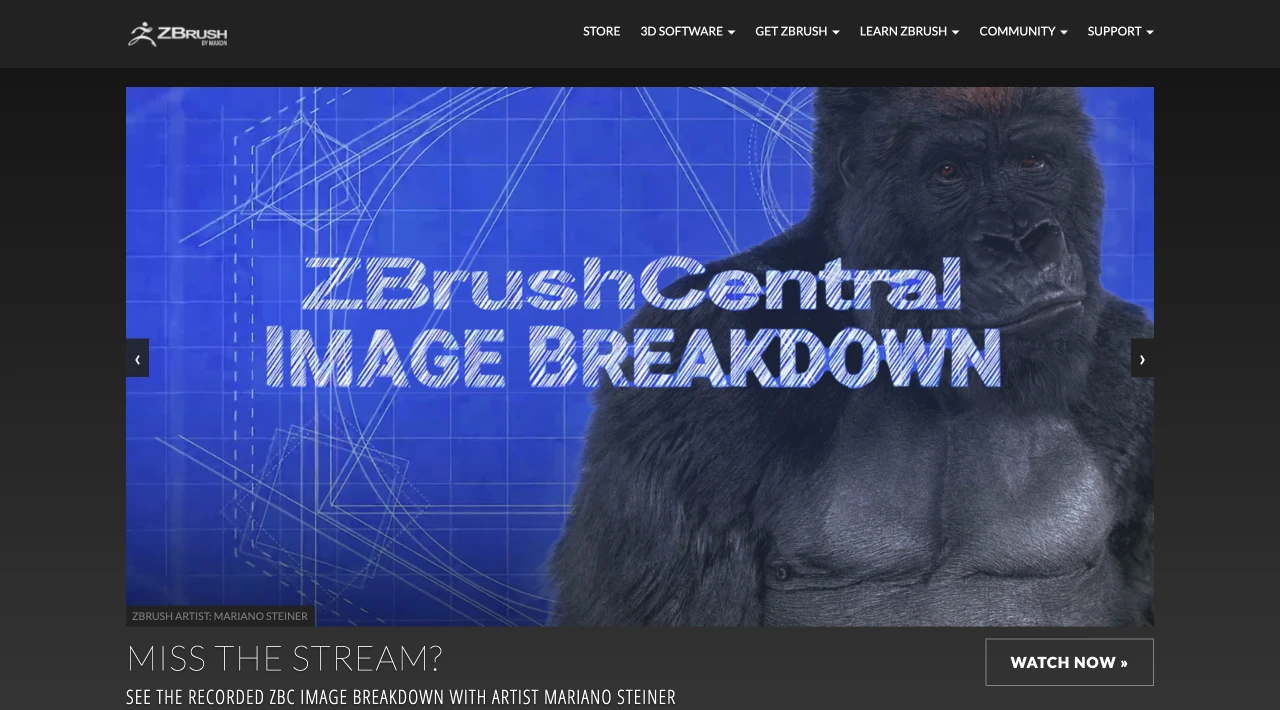 Image from Zbrush

Zbrush is probably the most widespread sculpting program that is aimed at simplifying the science behind generating computer graphics. It is a graphic application empowering with a comprehensive toolkit to give control over your 2D and 3D designs.
[Paid but with 10-day free trial]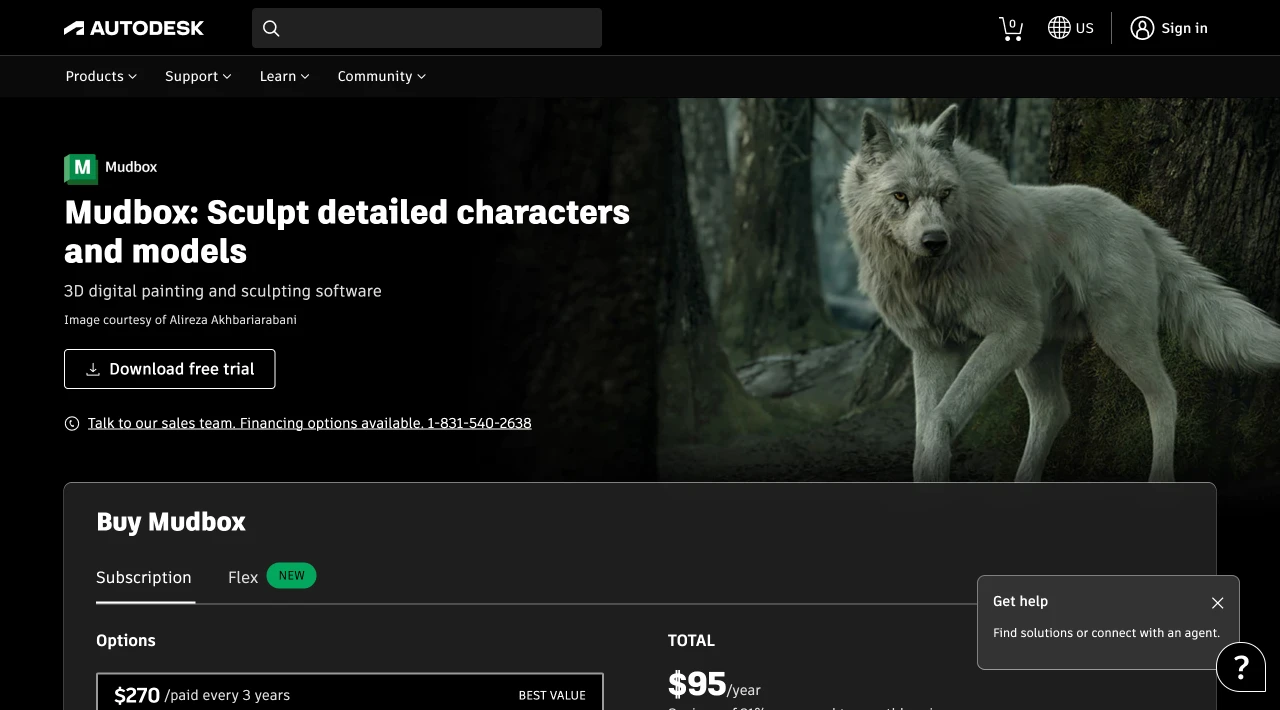 Image from Mudbox

Made by Autodesk, Mudbox is a Sculpting and 3D painting program that help you create detailed 3D characters and models. With the beautiful and flexible textures it provides, you can paint lifelike creatures intuitively and smoothly!
[Paid but with 30-day free trial]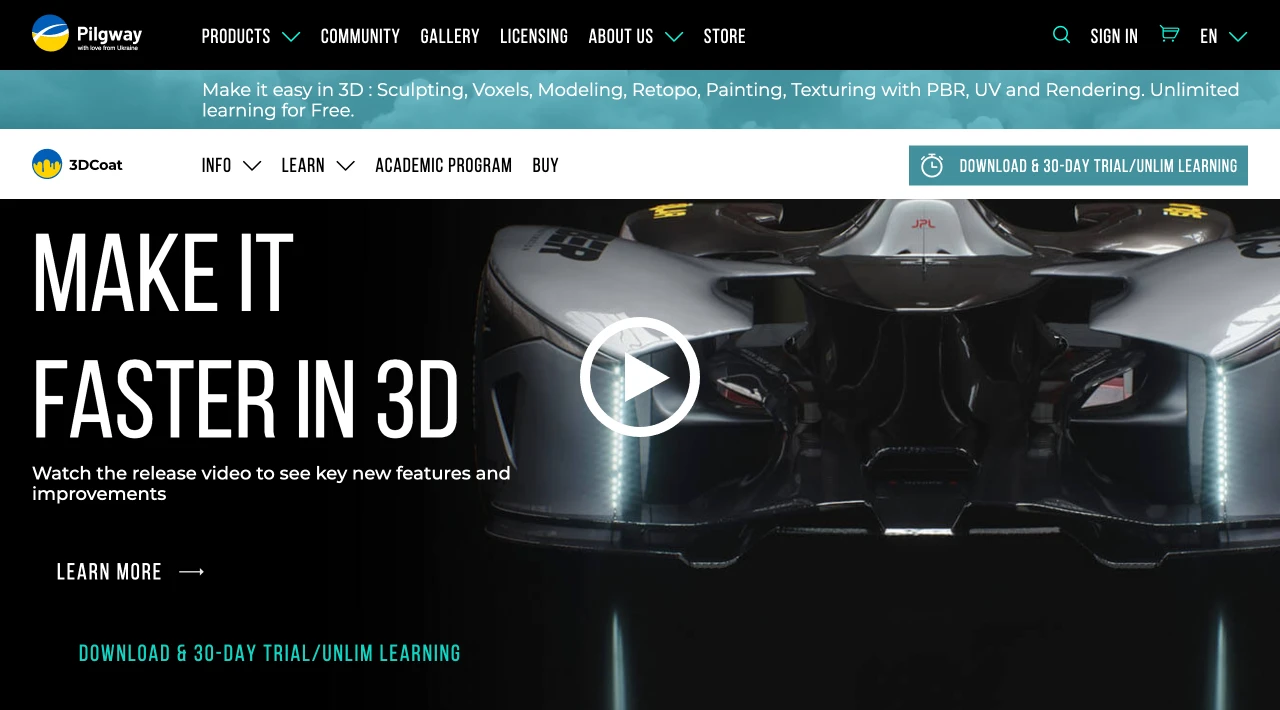 Image from 3D coat

Headquartered in Kyiv, Ukraine, 3D coat is another tool for digital sculpting and 3D painting. It is great for Autoretopo, UV mapping, texturing and PBR, etc. to easily transforms your game design ideas all the way to the production-ready.
[Paid but with 7-day free trial]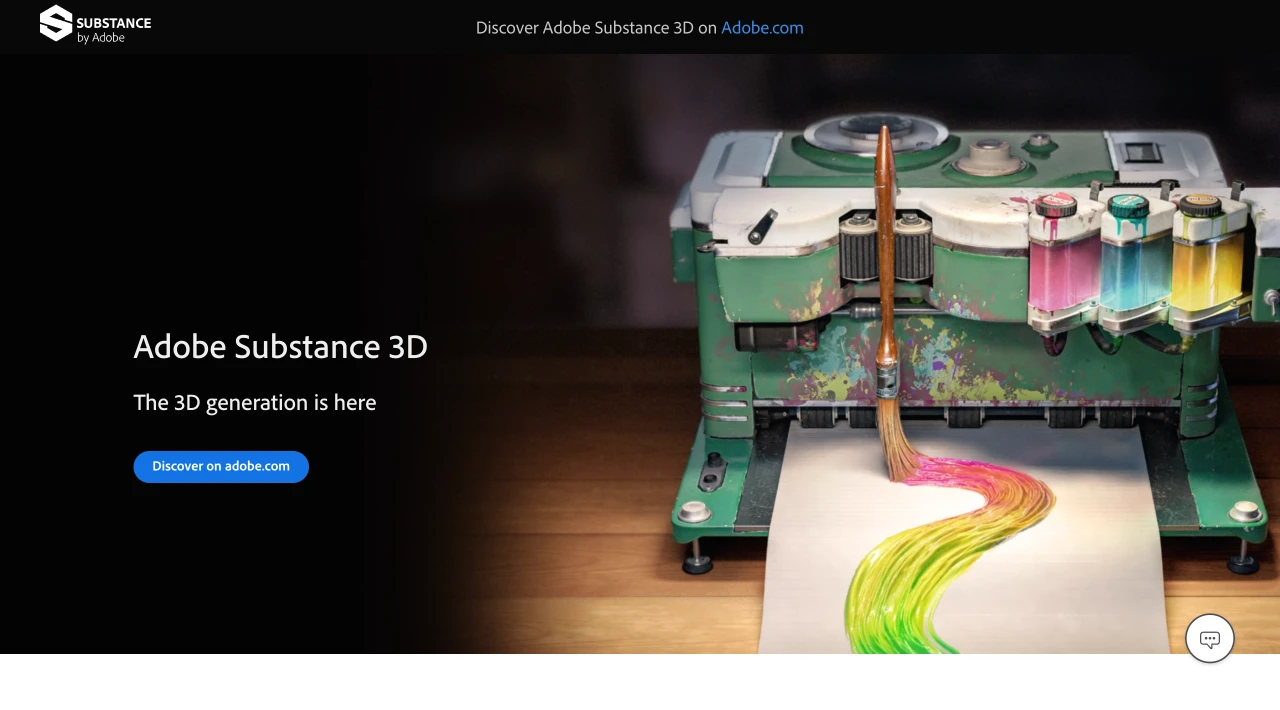 Image from Substance 3D

Do you want to build a versatile 3D design ecosystem? Adobe Substance 3D brings it all together! The apps and content empower you to design better 3D models for your game design project with its intuitive texture assets and rendering tools. Substance 3D would be a great choice if you are already an Adobe stan.
[Free and Paid]
Image from Poligon

Poligon is a website collecting textures for 3D rendering that is perfect for games, archviz, VFX, animation and product rendering. They are compatible with all major software and renderers including Blender, Cinema 4D, Maya, 3ds Max and more. Start making better renders faster, today.
---
Eagle App - Preview all your 3D Assets

Video from Rolando Barry (using Eagle as my 3D design library)
---
VII. Music & Audio Editing
[Free and Paid]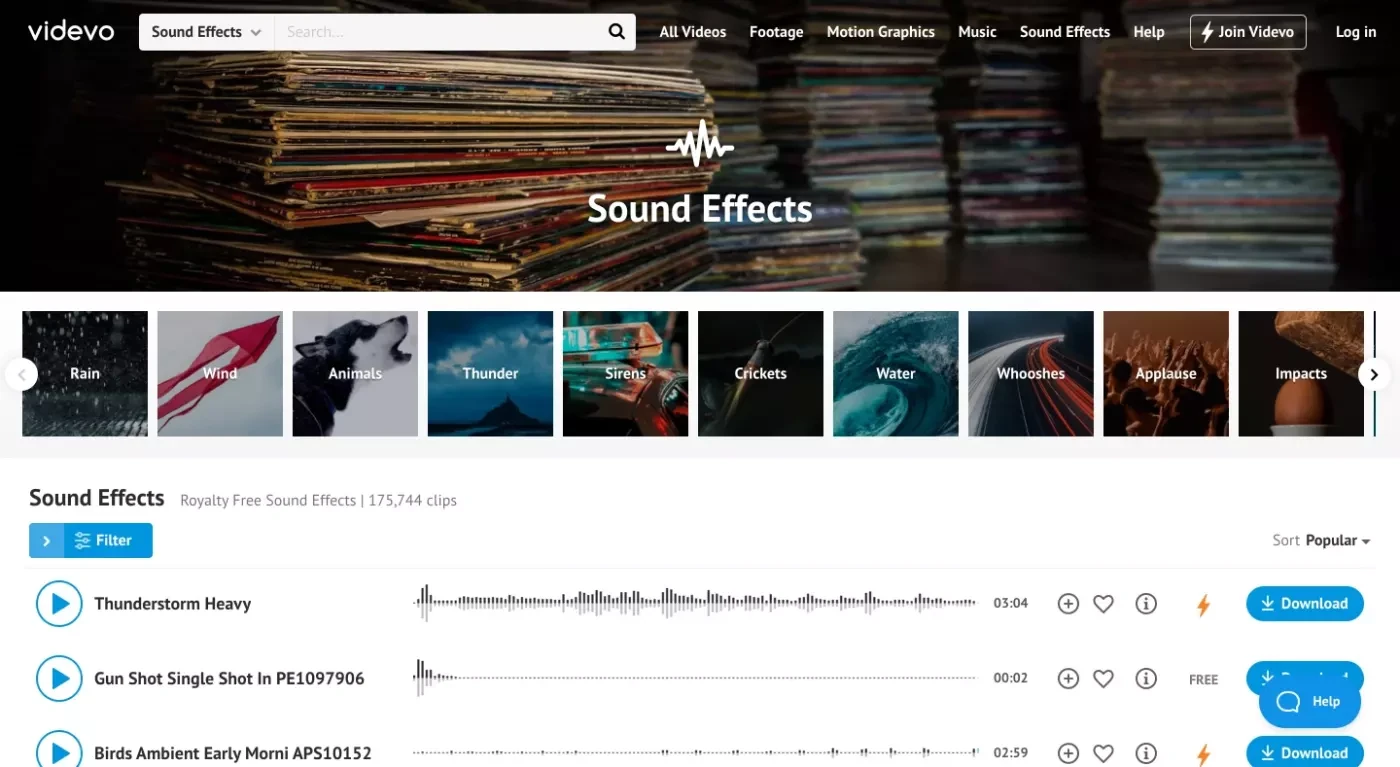 Image from Videvo

Videvo offers free stock videos, sound effects, and motion graphics for use in any project, which means you are able to find everything you need for a video through one site. You may use them free of charge, in both personal and commercial productions.
The thunder icon represents premium download, and the pricing starts with a minimum of $20 per month.
SPECIAL DISCOUNT: Use coupon code "EAGLE15" to save 15% off on yearly premium plans!
[Free and Paid]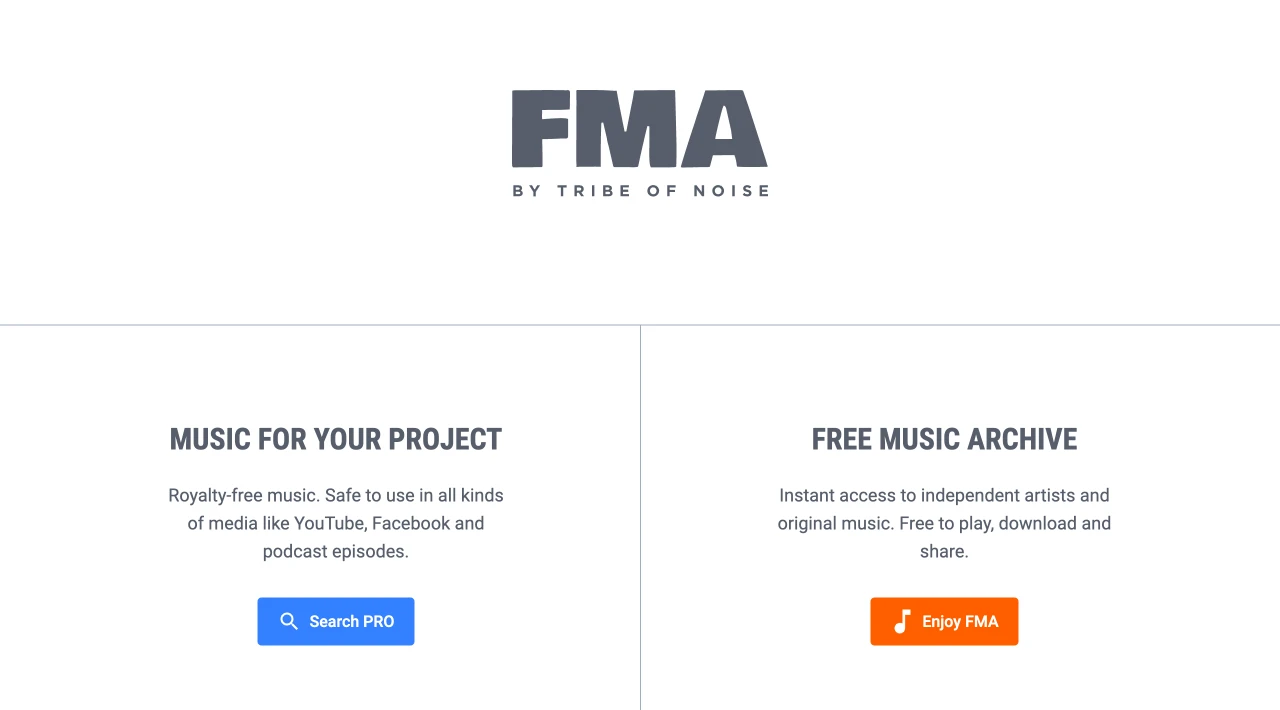 Image from FMA

To use premium music and sound effects with comfort, Free Music Archive, the so-called FMA offers a load collection of royalty-free music to help you create your game design project like a pro. Affordable and without copyright concerns!
[Free and Paid]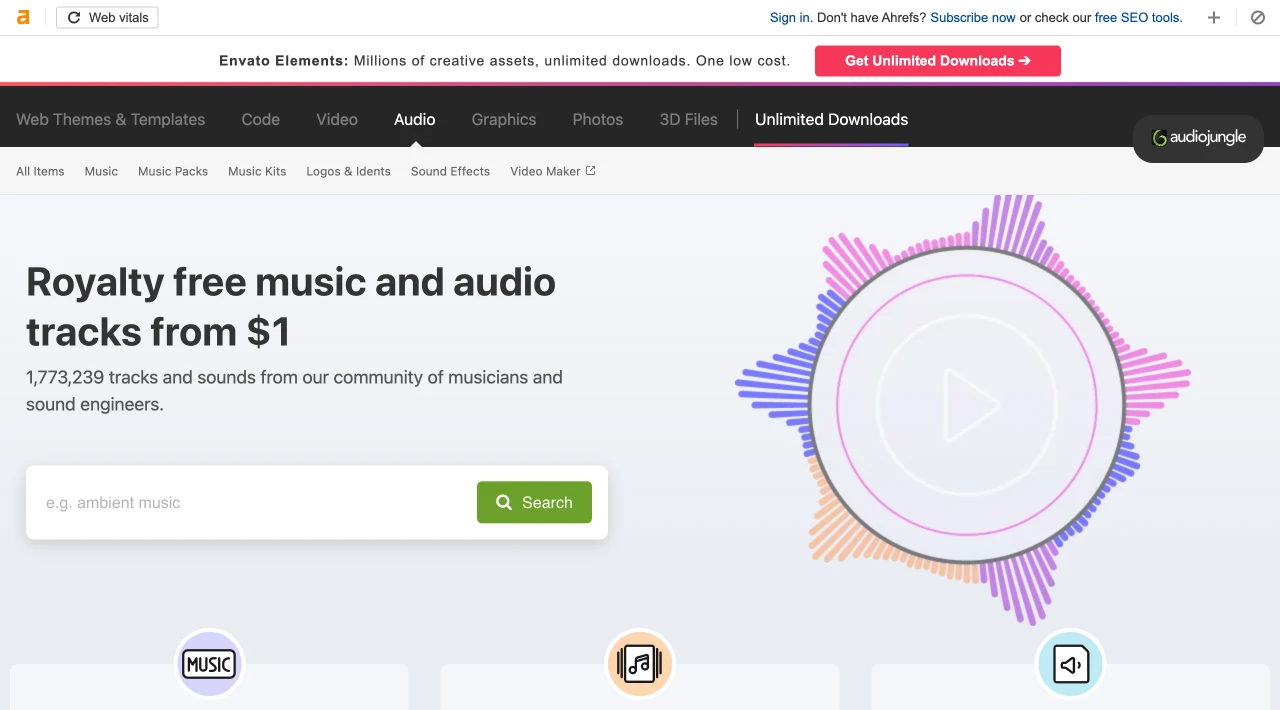 Image from AudioJungle

Another sound effect and audio assets we would like to recommend is the AudioJungle which curates royalty-free music and audio tracks for only $1. There are more than 1M sounds to cover all your needs and budgets.
Read also: 27 Awesome Royalty-Free Sound Effects Sites you should consider
[Free]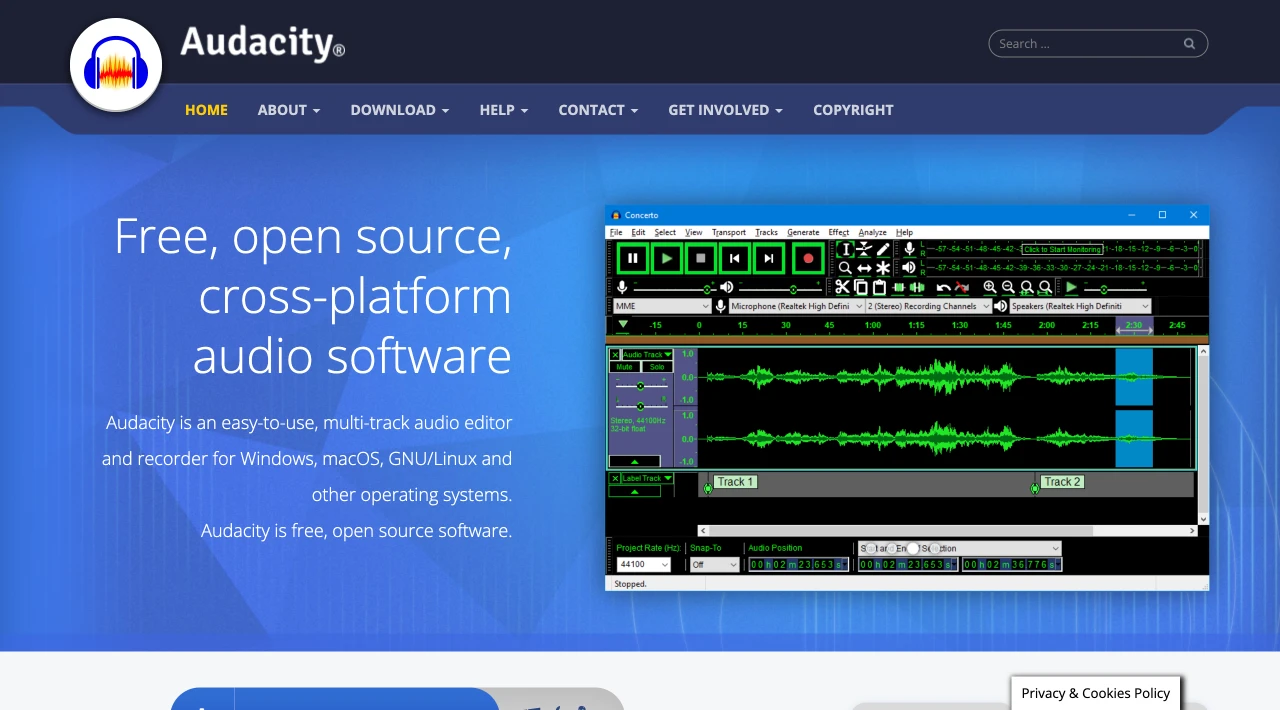 Image from Audacity

After collecting the soundtracks for your developing games, Audacity comes in to help you deal with easy audio editing and recording software. Free, open source, beginner-friendly, Audacity is probably the best to enhance your game design results.
[Paid but with 14-day free trial]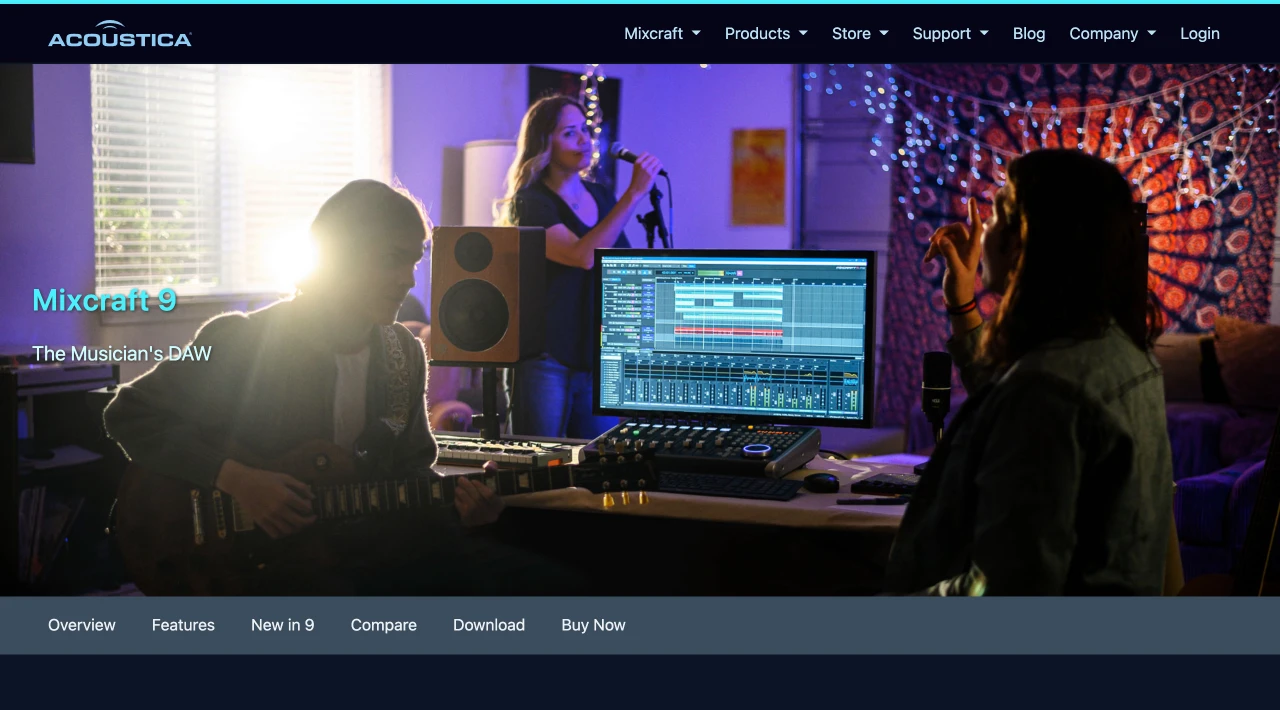 Image from MixCraft

Created by musician, and made for musician, the intuitive MixCraft is powerful with its pitch-shifting and time-stretching technology. You can easily mix and record tracks to perfection. MixCraft is probably the best DAW for creating music!
---
VIII. Game UI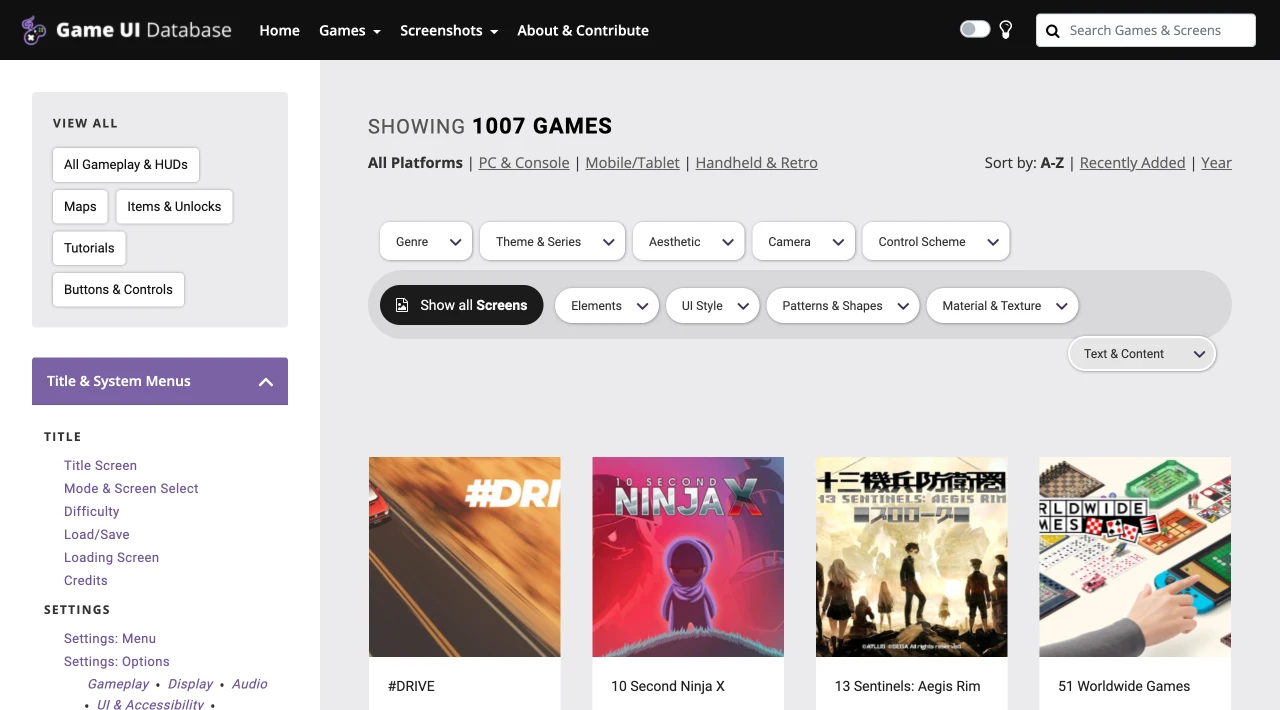 Image from Game UI Database

Game UI Database is a reference tool for game UI designers. It provides more than one thousand games and forty thousand screenshots to help you better understand how should a user interface of a game is designed.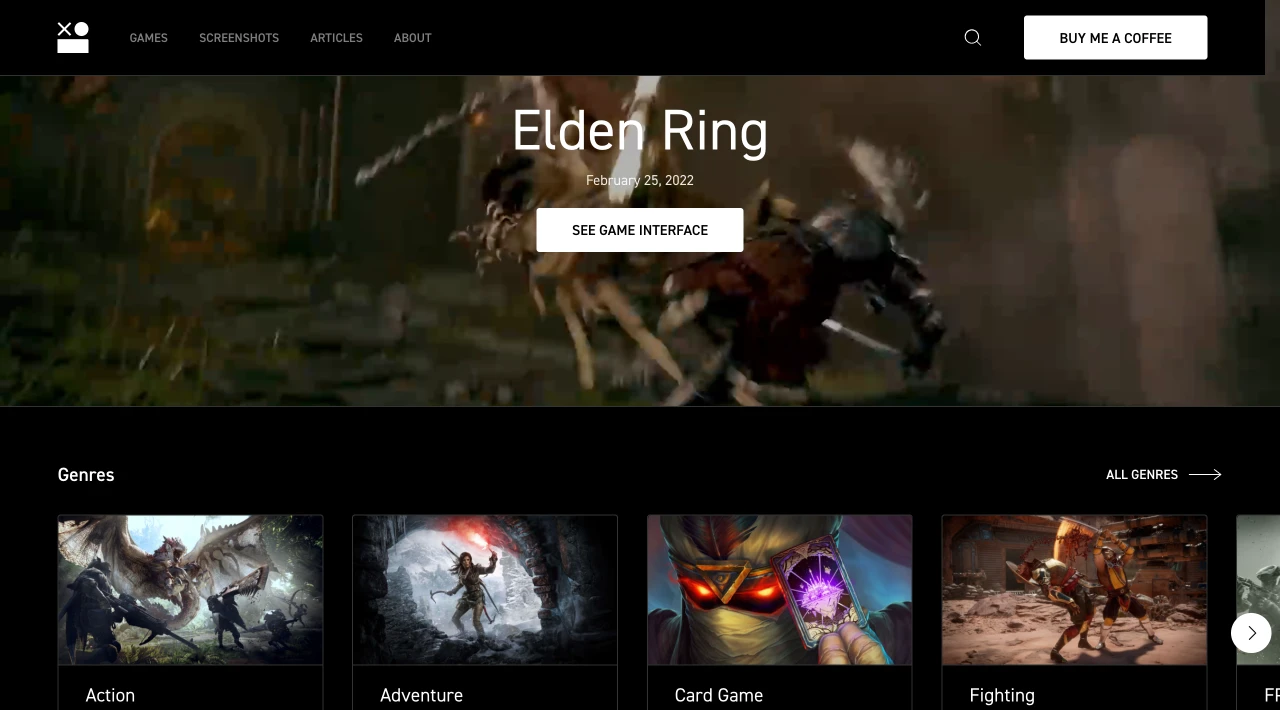 Image from Interface In Game

Different from Game UI Database, Interface In Game organize the screenshots they collected into different categories including action, adventure, fighting, racing, puzzle, and more. You can jump right into the specific genres and grab all the references at once!
[Free and Paid]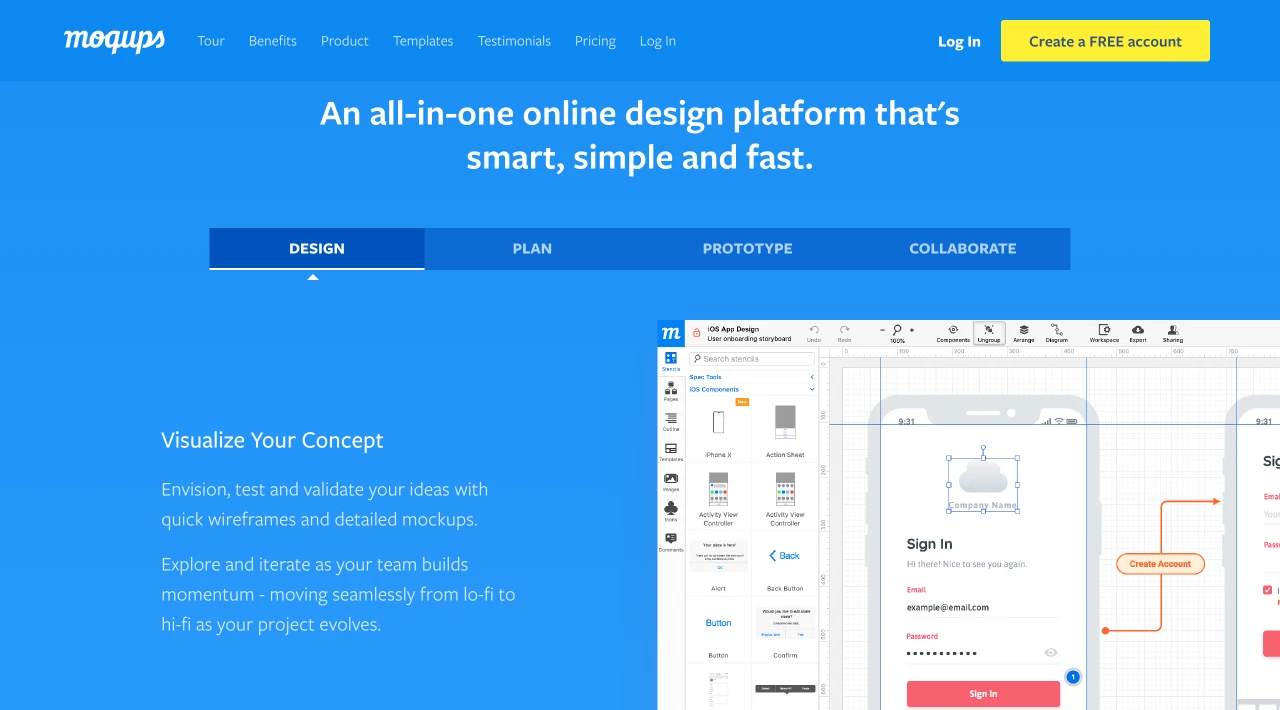 Image from Moqups

Besides collecting references for the interface, a UI/UX wireframing tool is also a must-have to create the perfect user interface for your game. Moqups is a free and web-based prototyping software to help you visualize and test your concept. It is great for team collaboration as well.
---
IX. Game Store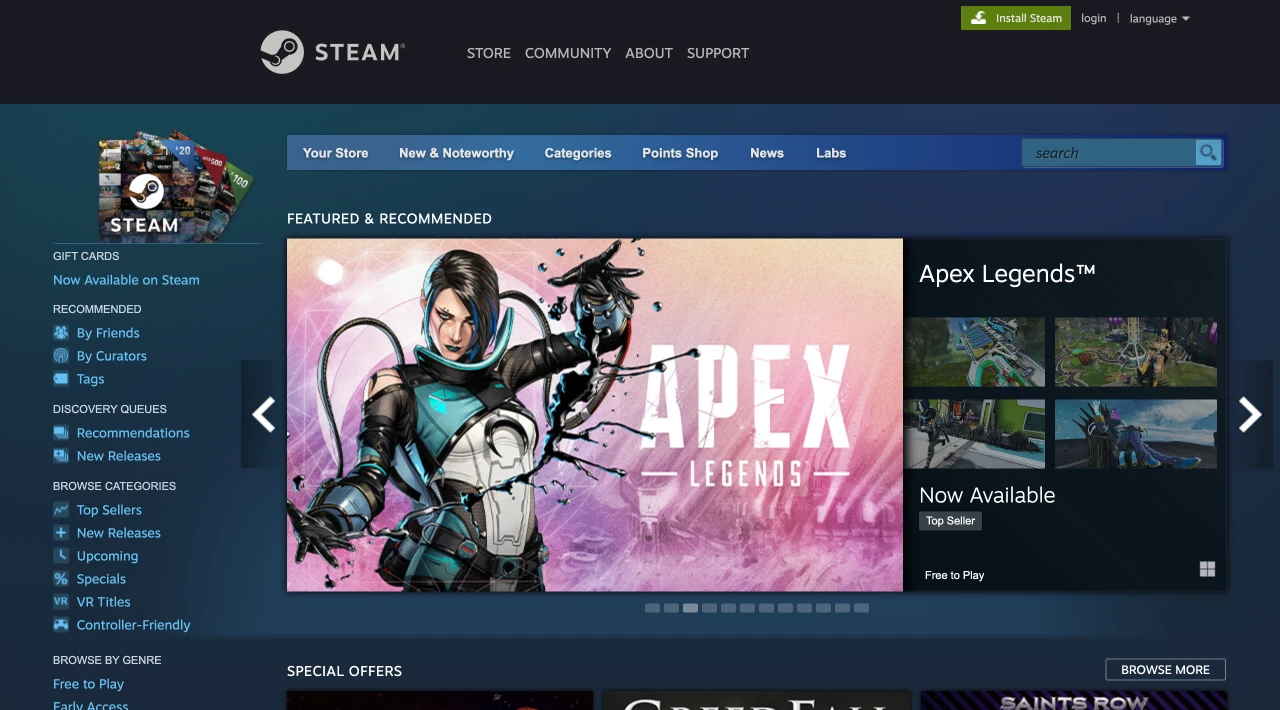 Image from Steam

With nearly thirty thousand games from AAA to indie and everything in between, Steam opens a path to the ultimate destination for playing, discussing and creating games. You can enjoy exclusive deals, automatic game updates, and other great perks on the platform. A great experience-exchange community for game designers.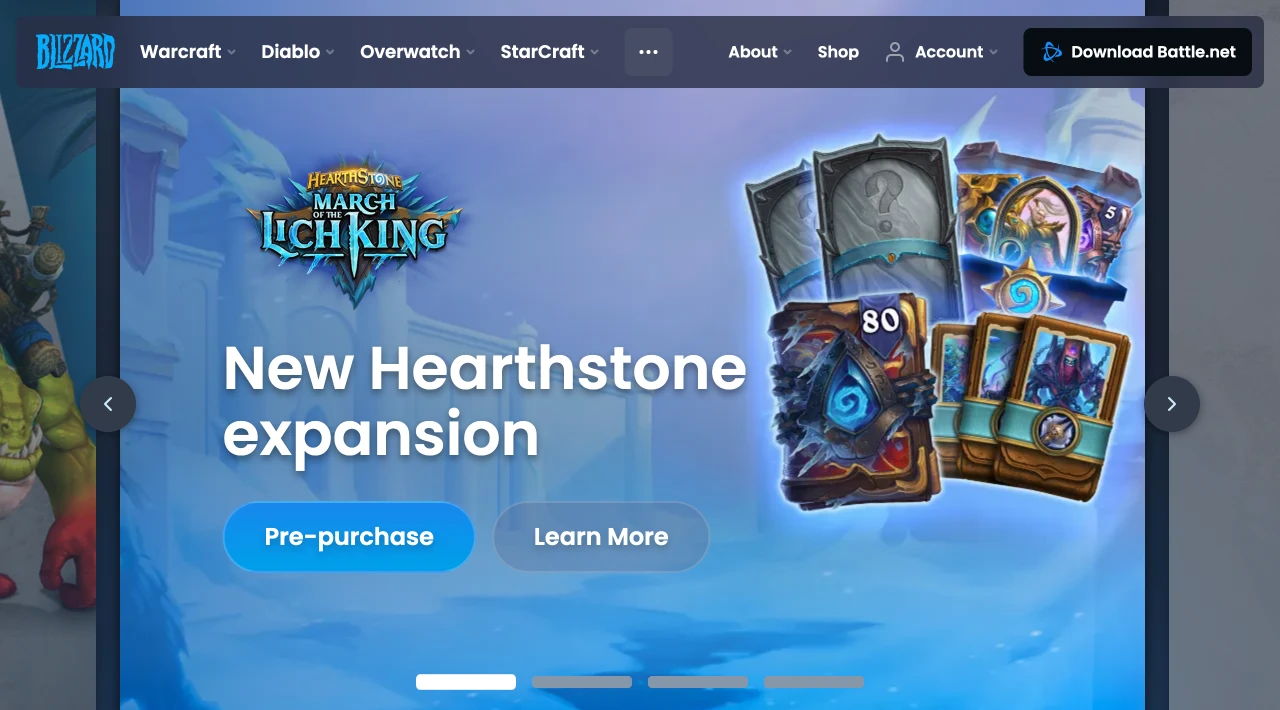 Image from Blizzard Entertainment

Blizzard Entertainment is where embraces the core value of creating and providing epic entertainment experiences for all their players. You can learn from playing and enjoy every moment of exploring their games.
Image from Epic Games Store

Epic Games is a curated digital storefront for PC and Mac. It is designed with both players and creators in mind, focusing on great games and a fair deal for game developers.
Find more game stores here >> https://community-en.eagle.cool/tools/game/game-stores
---
X. Project Management & Collaboration
1. Eagle App - Best Game Asset Manager to Enhance Your Game Development Skills
[Paid but with 30-day free trial]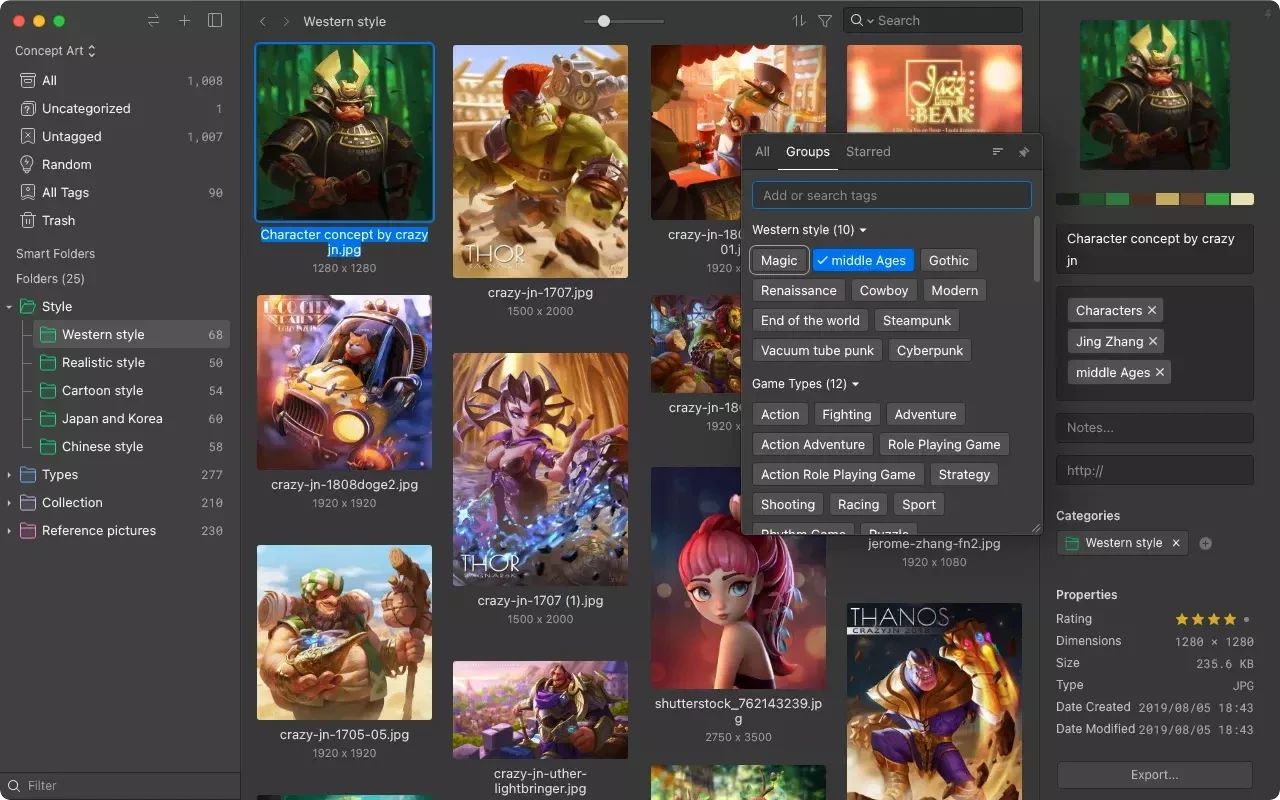 Image from Eagle

Game assets are unique, complex and have specific file formats, hence, it is necessary to adopt a special file manager to stay organized with the game development ecosystem.
This is so-called Digital Asset Management (DAM) for a solid software solution to handle digital content such as images, videos, audio, fonts, 3D models, and more, integrating the abilities to store, search, preview, and categorize all creative files in one place!
Try Eagle App to enhance your game development skills!
[Free and paid]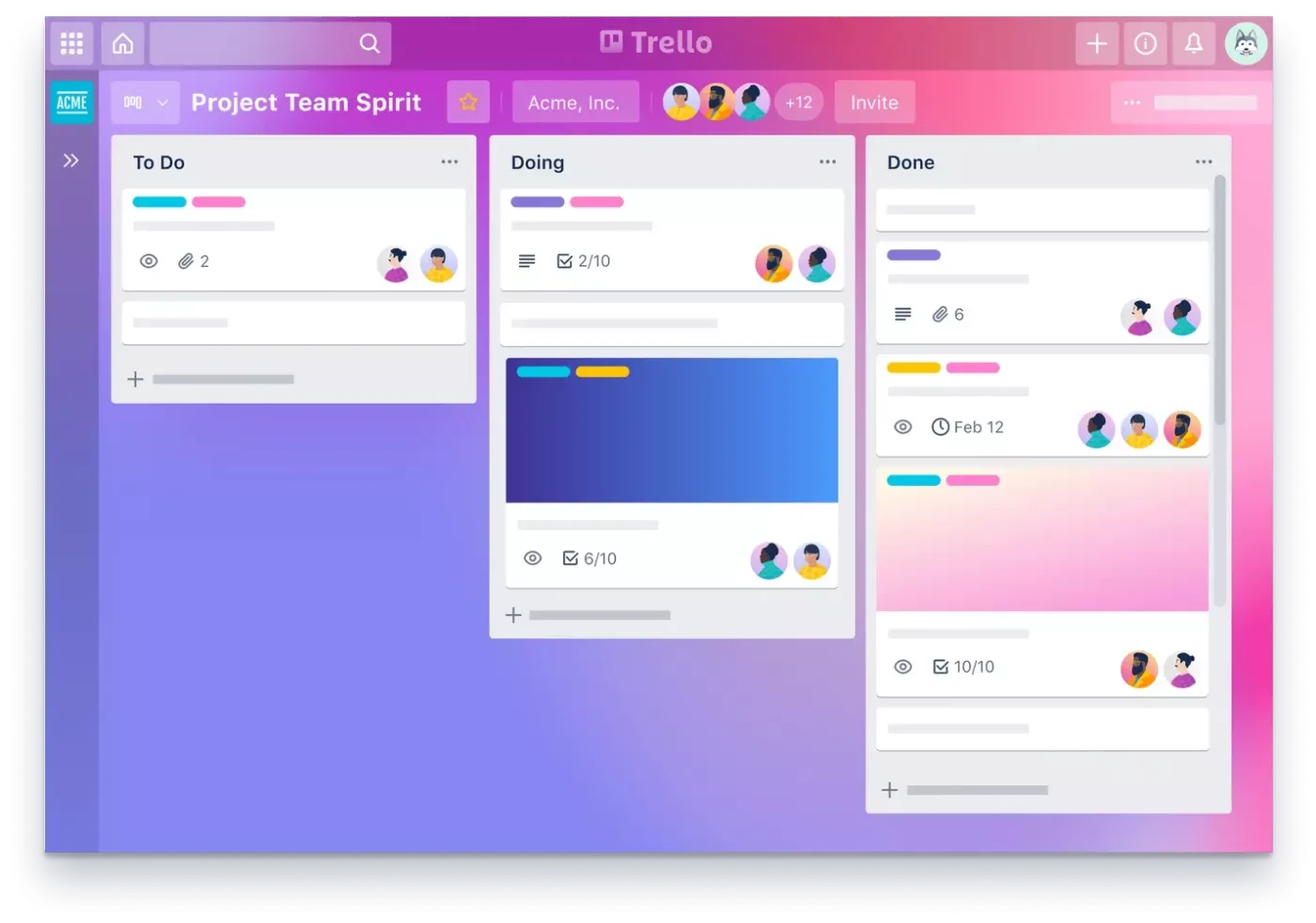 Image from Trello

Trello is a well-known team collaboration tool, offers an easy and very visual way to glance at your entire project with a single view. With Trello, you can organize cards, which can be your thoughts, conversations and to-do lists, and be placed on a board for everyone to collaborate on. Try it now and productively organize all your design workflow priorities with Trello!
[Free and paid]
Image from monday.com

monday.com is a visual and customizable project management software, with a spreadsheet interface as its core feature, which can efficiently manage all your design projects, by adding status, schedule, date, progress, tags, archives, ratings, and more. With endless customization options, dozens of integration possibilities, automation, time-tracking tools, and more, monday.com makes it simple for teams to stay connected and get more done.
---
XI. Misc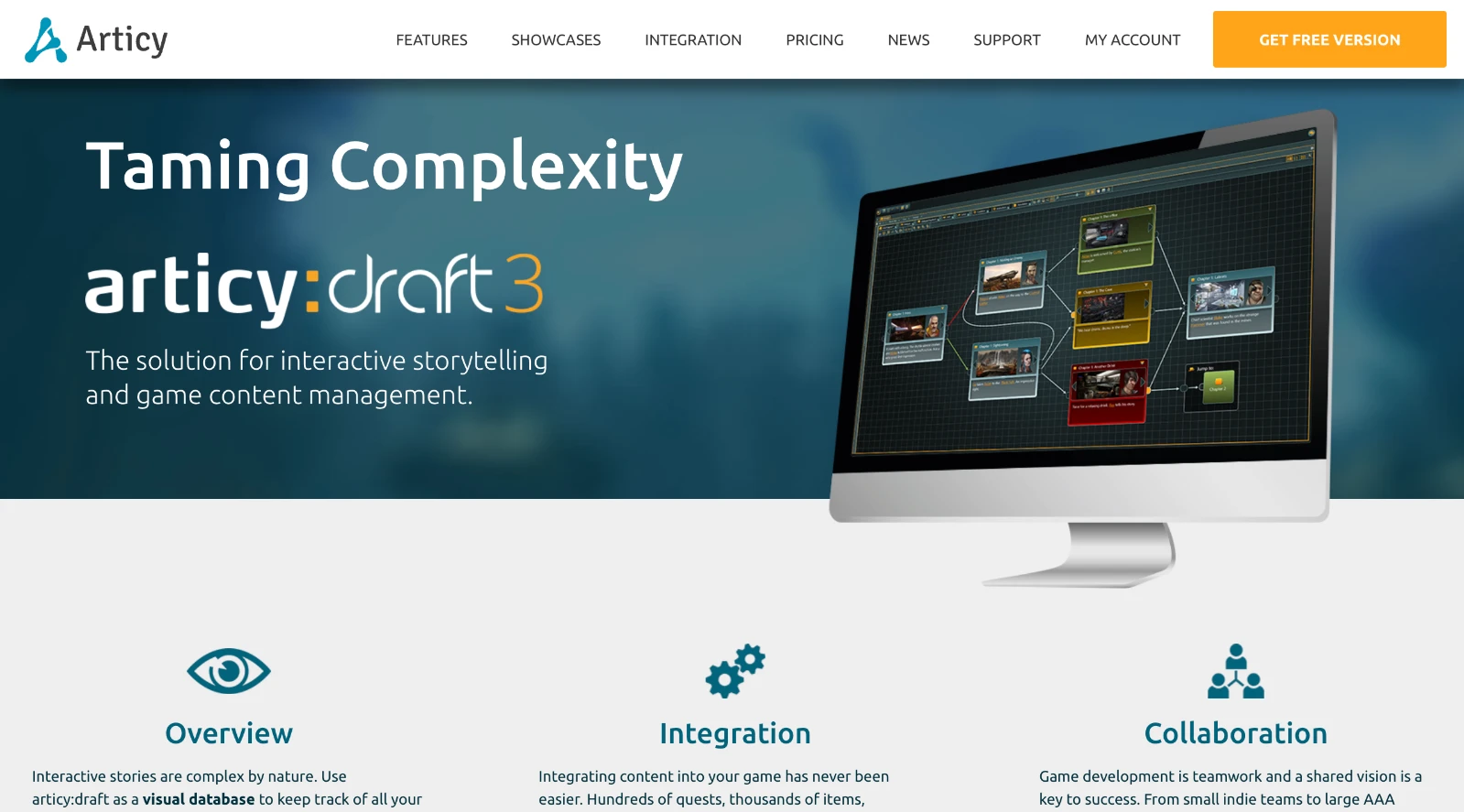 Image from Articy Draft

Articy Draft is an all-in-one game design tool, including Game Writing, Game Planning, Game CMS, and more. However, the whole game design process cannot be covered even with an ultimate tool like Articy Draft and you should choose from the above list to create a better game design career.
---
XII. Learn Game Design
1. Articles & Books
Beginner-friendly: Level Up! The Guide to Great Video Game Design by Scott Rogers

Image from Level Up! The Guide to Great Video Game Design

If you want to get your game knowledge foundation, this book has it all in one! It gives you a great understanding of game design including the history of game development, job responsibilities in each position, and basic game concepts with detailed introductions from combat design, enemy design, level design, and lens design. It also explains the reasons behind the game design one by one. The content is simple and clear without any difficult vocabulary or programming language, some of the illustrations in the books are even drawn by the author himself, in short, it's a great start for a beginner even children can understand it perfectly as well.




Intermediate level: Characteristics of Games by George Skaff Elias, Richard Garfield, K. Robert Gutschera

Image from Characteristics of Games

This book offers a new way to understand games: by focusing on certain traits--including numbers of players, rules, degrees of luck and skill needed, and reward/effort ratio--and using these characteristics as basic points of comparison and analysis. These issues are often discussed by game players and designers but seldom written about in any formal way.

The book shows that all genres of games whether it is board games, card games, computer games, and sports have some traits that can teach each other. Today's game designers may find solutions to design problems when they look back at classic games that have evolved over years of playing.




The Future of Augmented and Virtual Reality Gaming:

AR and VR have changed every aspect of our lives at a fast pace, one of which has experienced major changes in the gaming world.

People around the world have begun using these technologies, especially VR, to play their favorite new games on consoles. So, what exactly is the future of Augmented Reality and Virtual Reality Gaming? This is what you will be looking into in this article, including the meaning of VR and AR.



You might also want to learn: 20 Must-Read Game Design Articles for Beginners So Far 2022
2. YouTube
Image from Extra Credits

Extra Credits is a classic educational YouTube channel made up of entertainment enthusiasts with backgrounds in game design, television production, literature, and academia. The team creates short-form animated video essays every week about game design, world history, mythology, and other subjects from beginner to advanced, all of which may or may not involve a cat!




Image from Brackeys

Want to make a video game channel but don't know where to start? Brackeys have all you need! There are top-quality game development step-by-step tutorials on everything from Unity and programming to game design and will inform all related technologies or content produced in the film. If you want to become a game designer or developer this channel will help guide you through it!




Image from Mix and Jam

Mix and Jam is an experimental game development channel, where they study everything from the game industry and try their best to do case studies or even recreate them! They specialized in analyzing various game designs, use Unity and various materials to restore the original effect as much as possible.



3. Communities
Game Development Slack Exchange - The world's largest programming community

Image from Game Development Slack Exchange




gamedev.net - To provide a free knowledge-sharing platform

Image from gamedev.net




Game Developer - A renewed focus on helping devs make better games

Image from Game Developer



---
XIII. Others For Game Designer's Daily Uses
With the above professional tools installed, we should never forget that pen, pencil, paper, and a whiteboard are always designers' good friends when you start crafting a project and communicating with your clients. So bear in mind to prepare them to help you work like a pro!
---
FAQ and Conclusion for Game Designers
What is Game Design Software?
Game design software is everything you need when designing a game, which includes computer tools, drawing tools, video game tools, or even 3D and motion design software. They are all independent and highly specialized which makes game design a complex process.
What is the Best Game Design Software?
Game Design Inspiration & Assets → Eagle App (organize design material immediately)
Screen Capturing Tools → ScreenPresso
Diagramming Software → MS Visio
Image Editing → Photoshop
3D Modeling → Blender
3D Sculpting & Texture → Zbrush
Audio & Music Editing → Audacity
Game UI References & Prototyping → Interface In Game
Game Store → Steam
Project Management & Team Collaboration → Eagle App
Books, Articles, YouTubers, and Communities to Learn Game Design → ArtStation
---
Eagle App - Best Game Asset Manager to Enhance Your Game Development Skills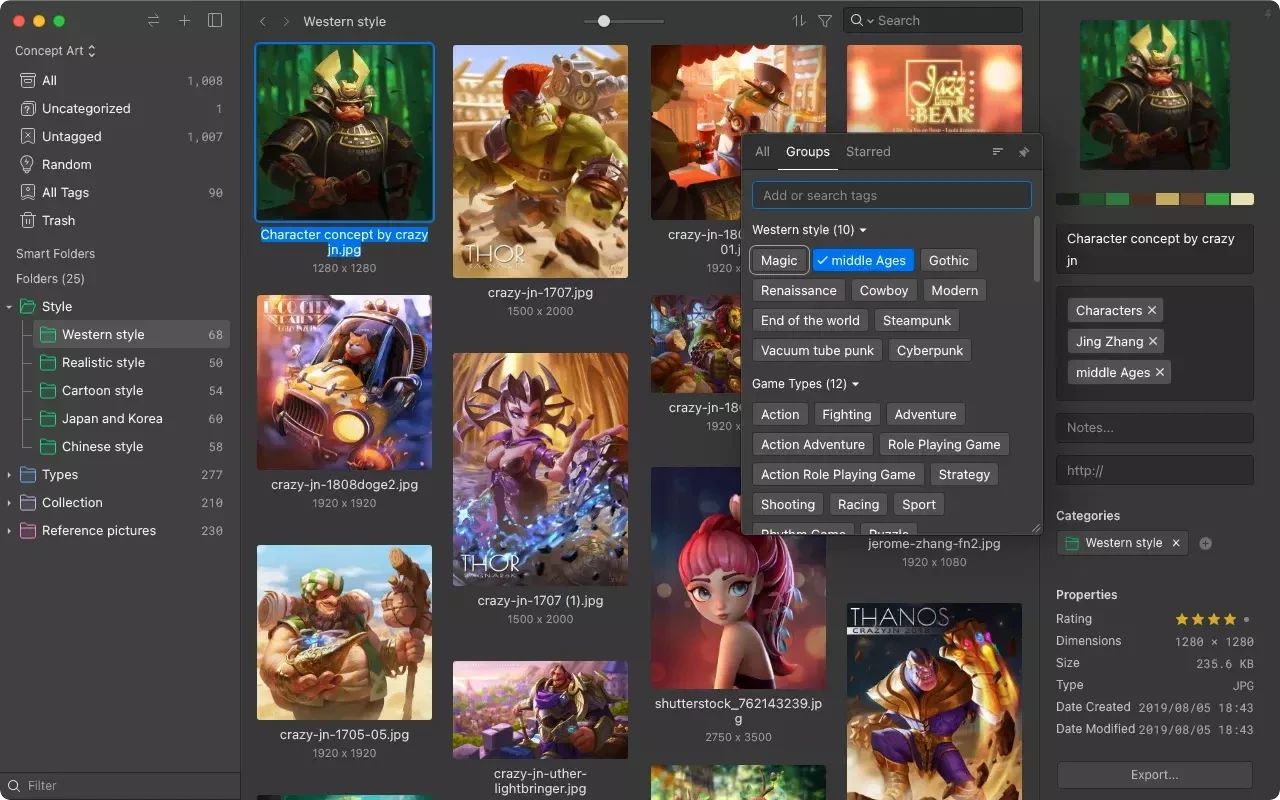 Image from Eagle
Game design is unique and complex, and the relevant assets have specific file formats as well, hence, it is necessary to adopt a special file manager to stay organized with the game development ecosystem.
This is so-called Digital Asset Management (DAM) for a solid software solution to handle digital content such as images, videos, audio, fonts, 3D models, and more, integrating the abilities to store, search, preview, and categorize all creative files in one place!
Try Eagle App to enhance your game development skills!