3D Design Made Easy: Top 10 3D Modeling Software Picks
Indeed, you can design stunning 3d models at the desk of your computer, but to utilize your creativity skills when it comes to 3d designing there are plenty of choices in the market to choose from. And if you have a similar concern about which software could be right for you, considering your skill level and needs, Worry not. Because by the end of this guide, you'll be ready to dive into the world of computer graphics with certainty.
The list below covers options for both newbies and professional designers, covering a wide range of software that are budget-friendly, feature-rich, and much more to help you make your choice!
Take your 3D designs to new heights with our expertly curated list of the best 3D modeling software. Discover powerful tools that are easy to use, and revolutionize the way you create.
EAGLE - Streamline Your 3D Design Workflow
Video from Carlos Dordelly (How to Speed Up Design Workflow Using Eagle App Review - Integrate Eagle App with Cinema 4D and Houdini)
Eagle can be your next favorite software as it is packed with all the organizing and managing your 3d assets features. Eagle keeps all your files at your fingertips, it is a productivity booster for quickly locating your important files which are stored neatly inside the Eagle folders. In addition, Eagle supports a wide range of file formats, making it a versatile solution for all your daily software needs.
Furthermore, with so many customization options such as colors, tags, and comments which keep your files organized, Eagle enables you to streamline your workflow in a fun and efficient way.
Not ready to make a choice yet? No worries, Try Eagle for 30 days free!
---
10 Best 3D Modeling Software for 2023: Free & Paid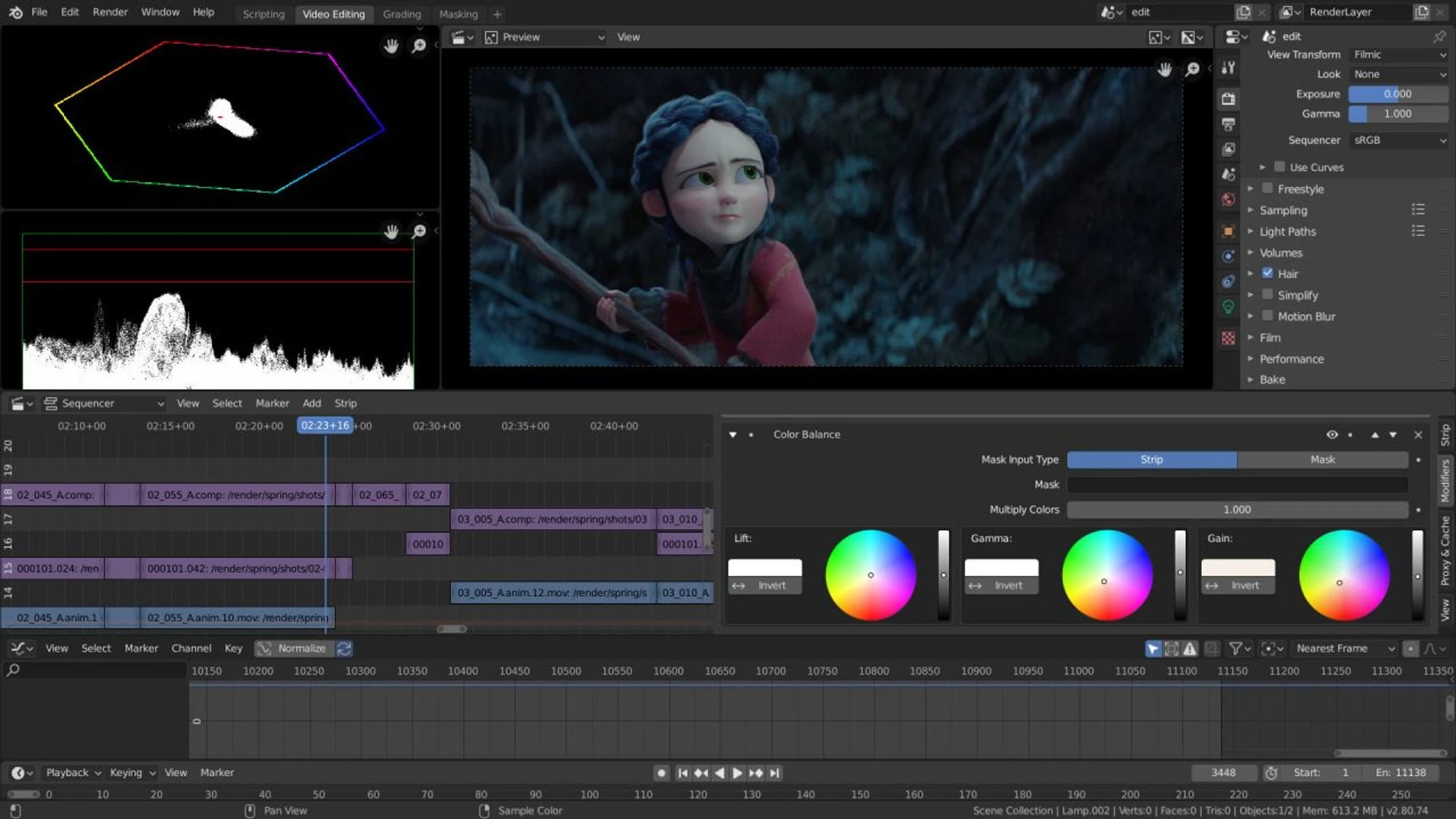 Image from Blender

Blender is a well-known software for every 3d artist as it's been here for years now, helping artists to bring their ideas to life with its feature-rich interface. Blender has become a preferred choice for both newcomers and professionals who intend to create complex visuals, the user-friendly layout is accessible to everyone. Blender is one software with so many capabilities such as texturing, animating, sculpting, rendering, and much more. Also, with millions of users, Blender is famous among professionals and has an active community that also helps other like-minded designers with new ideas and tutorials.
Features:
Pipeline Tools: Integrate with pipeline tools which is an essential part of working on large-scale and team-based projects
Rendering: Render your assets without compromising on attention to details, lighting, shading, and other visual effects, ensuring your assets are beautifully brought to life.
Video Editor: Blender also offers video editing, another favorite feature of filmmakers and content creators looking for a powerful video editor.
Best for:
Animation and 3D Modeling: It is packed with all the essential features to help you create stunning animations and intricate 3D models.
3D Rendering: With its powerful rendering system, you are capable to bring your 3d models and assets to life with maximum quality.
Compositing and Visual Effects: Manipulate your images and videos with its stunning visual effects and compositing capabilities.
Pricing: Free
Operating system: macOS, Windows, and Linux
Looking for pre-built 3D models and assets? check these websites for free 3D models!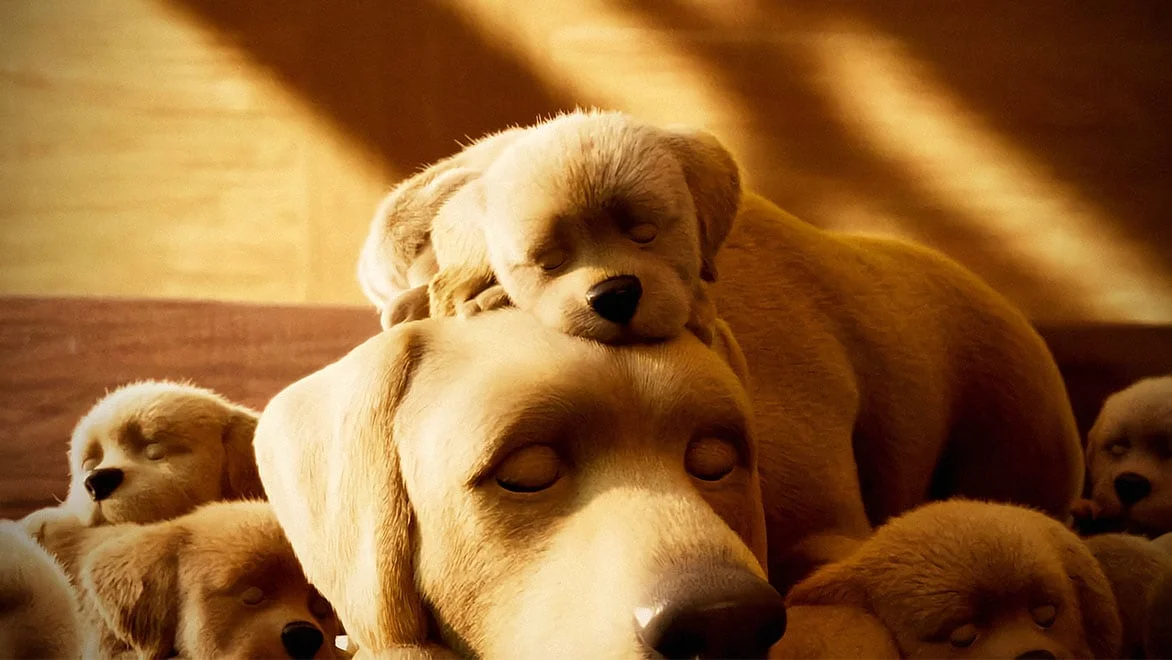 Image from Autodesk Maya
Want to surprise your audience by creating extraordinary visuals and 3d characters? Then Maya may just be the one you're looking for!
With its multiple set of tools that are versatile enough to help you create 3D models, visual effects, animations, simulations, and whatnot. Maya comes with a wide range of capabilities for various industries including film production, gaming, advertising, and many more. Furthermore, Maya is not limited to anything, allowing you to tackle both basic to high-scale character animation tasks all can be done within this 3d designing program.
Features:
Animation: Maya offers advanced animation possibilities, you can create realistic animations with the help of procedural animation, keyframe animation, and inverse kinematics.
Rigging: Maya rigging tools let you take control of the skeletal structure of your models and characters which helps you to create realistic movements.
Effects and Simulation: Maya is packed with tools to create dynamic simulations such as particles, hair, cloth, and much more.
Best for:
Character Animation: Maya is known for its powerful character animating tools which are essential in the games and films
VFX: Maya is widely used in the gaming and filming industries for its advanced VFX capabilities
Collaboration: Maya provides a collaborative environment for teams and stakeholders to work on a large-scale project together
Pricing:
Monthly: $235.00
Annually: $1875.00
Operating system: Windows, macOS, and Linux
Image from ZBrush
The ultimate software to create high-quality sculptures and 3d models, with Zbrush creativity is only limited by your imagination. Unlike other 3d modeling software, ZBrush is focused on a sculpting-based approach, allowing designers to manipulate and sculpt their digital models easily with the advanced toolset Zbrush offers.
Features:
Polypainting: With poly painting, artists are allowed to directly texture and paint their models by adding specific colors on the sculpted surface
Sculpting tools: Zbrush offers a wide range of brushes and tools for detailed sculpting helping users to create realistic 3D models
Dynamic Subdivision: With this feature, designers are enabled to work with high-resolution models in real-time ensuring smooth and precise detailing and sculpting.
Best for:
Character Design: ZBrush is widely used in various industries like film, animation, and gaming where users can create appealing 3D characters and visuals.
High-Quality Sculpting: ZBrush has the potential to create realistic sculptures with attention to detail.
Concept Artists: ZBrush's sculpting and iteration abilities are ideal for concept artists, helping them refine and explore ideas.
Pricing:
Monthly: $39.00
Annually: $359.00
Operating system: Windows and macOS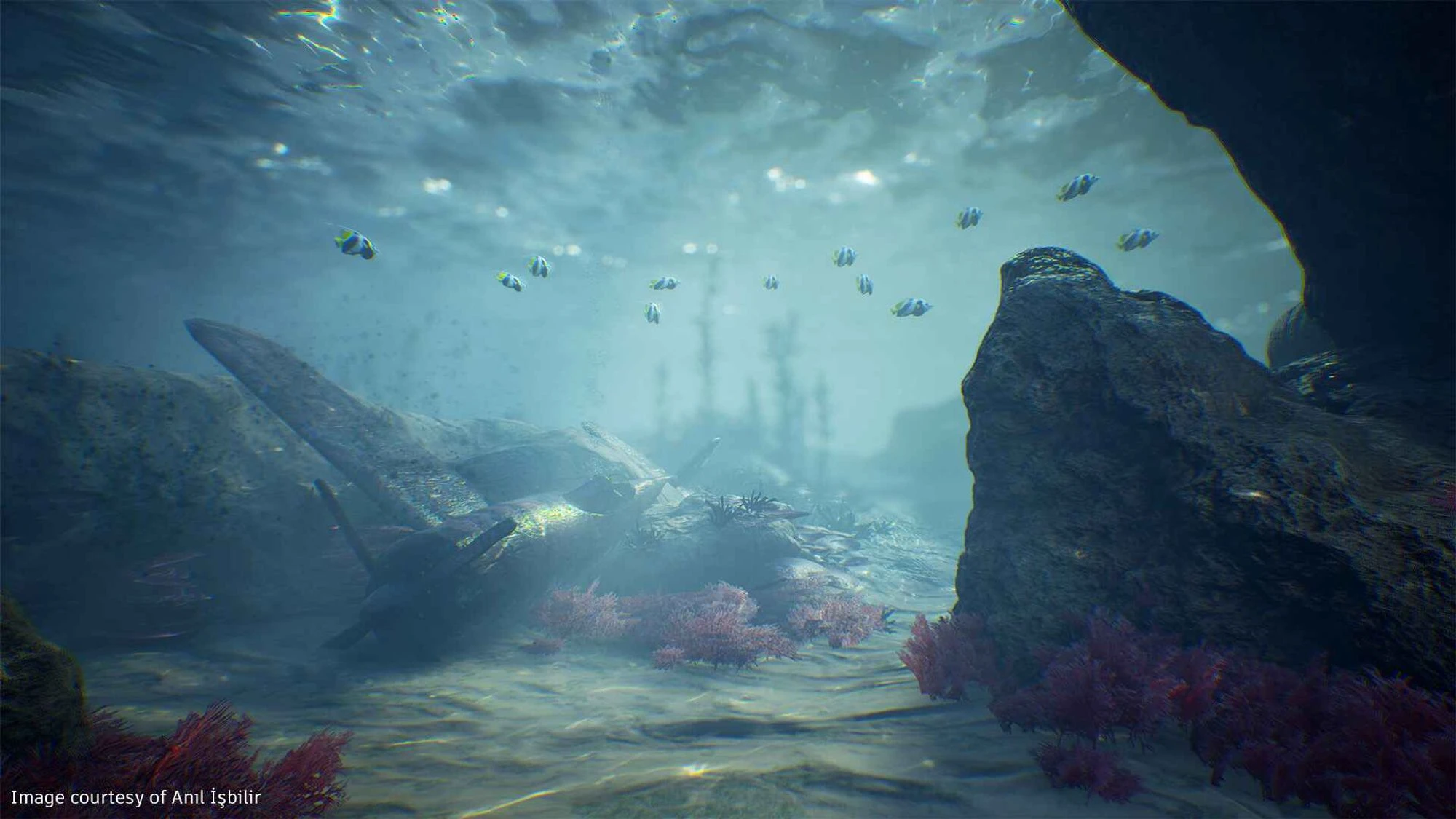 Image from Autodesk 3ds Max
Another production of Autodesk, as the name suggests 3ds Max is a 3d creating software more focused on creating digital assets such as animation, 3D modeling, rendering, and much more. 3ds Max uses the polygon-based modeling approach where designers can work on edges, vertices, and faces to create their unique 3D model.
Features:
Particle Systems: 3ds Max lets artists create realistic simulations of fluids, hair, cloth, and other physical parts with the help of its powerful particle systems.
Integrated Rendering: 3ds Max allows users to integrate other rendering engines such as Arnold, which can be used to perform high-quality rendering.
Advanced Modeling: Working on complex and large-scale projects is aided by the help of procedural rules and algorithms.
Best for:
Prototyping and Product Design: Thanks to its versatile tools and interface, you can use 3ds max to design and present your products.
Animation and Visual Effects: 3ds max is a popular name when it comes to animation in films, games, and TV shows.
Architectural Visualization: Mostly 3ds max is used to create realistic interior and building designs, a suitable choice for architectural presentations.
Pricing:
Monthly: $235.00
Annually: $1875.00
Operating system: Windows and macOS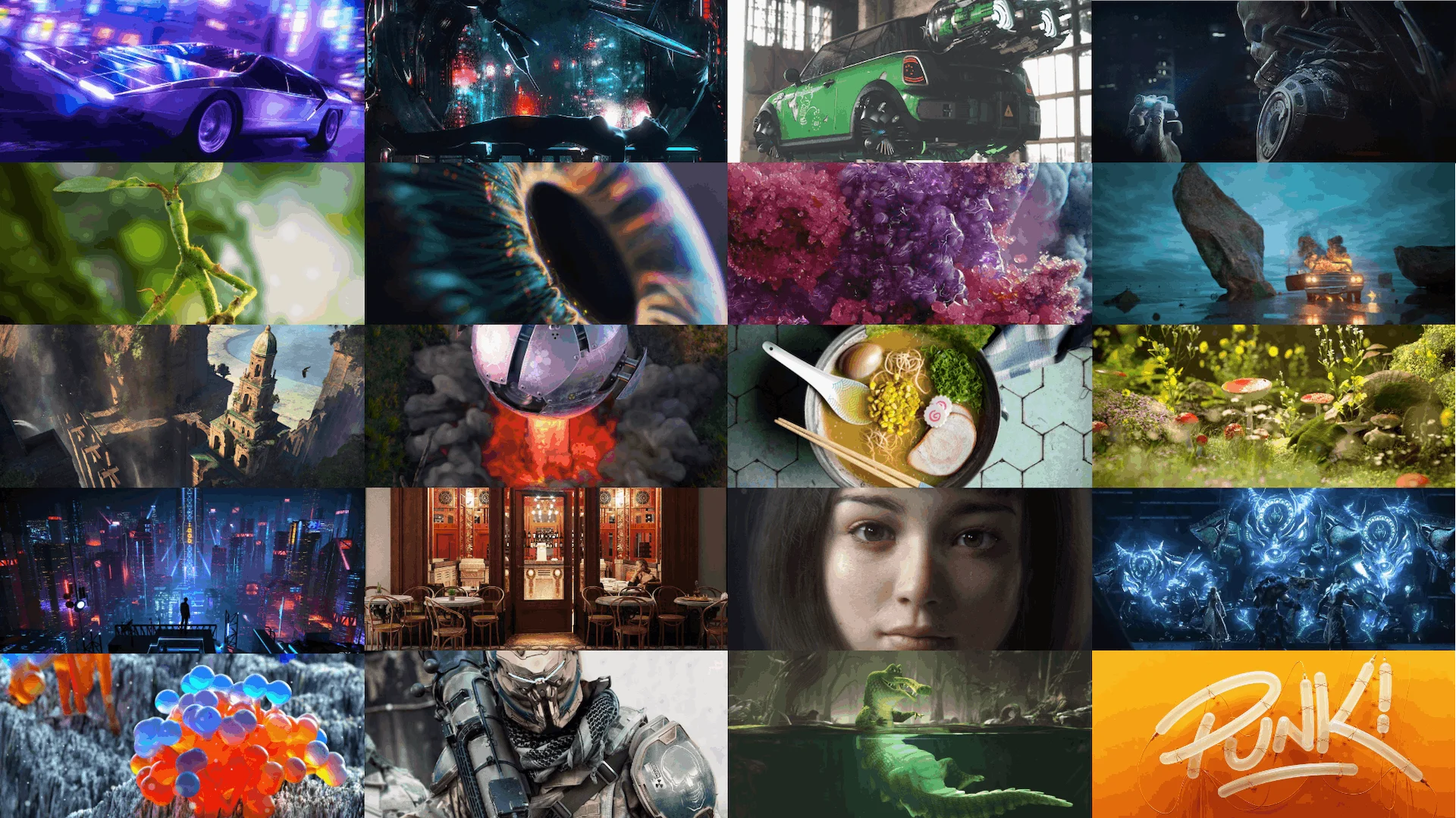 Image from Maxon Cinema 4D
Do you love creating fictional characters? or creating the most appealing motion graphics for your audience? Cinema 4D has your back for all your 3d visualization needs.
Whether you're a fan of motion graphics, a 3D hobbyist, or obsessed with VFX this 3d modeling software is capable of everything and can bring your imagination to life without compromising on quality. No doubt, the learning curve is a drawback for many artists that's why Cinema 4D has made a platform only to simplify the complexity with hundreds of tutorials and quick tips available at Cineversity.
Features:
Car Rig: With the help of car preset it becomes easy to prep a car for action.
BodyPaint: With the BodyPaint toolset you can paint your models and objects and give them a unique and realistic look.
Character Animation: Character animation is a favorite part of every artist, with Cinema 4D character animation toolset you can animate your characters however you like.
Best for:
Motion Graphics: Cinema 4D is a renowned name when it comes to motion graphics, enabling artists to create eye-catchy animated graphics and visual effects
Complex projects: With the MoGraph toolset that simplifies the process of creating complex and abstract animations.
Beginners: If you're just stepping into the 3D world, Cinema 4D welcomes new artists and users and helps them get started with their pro tips and guides.
Pricing:
Monthly: $94.00
Annually: $719.00
Operating system: Windows, Linux, and macOS
Having trouble organizing your 3D assets? Try Eagle and keep your files safe and organized!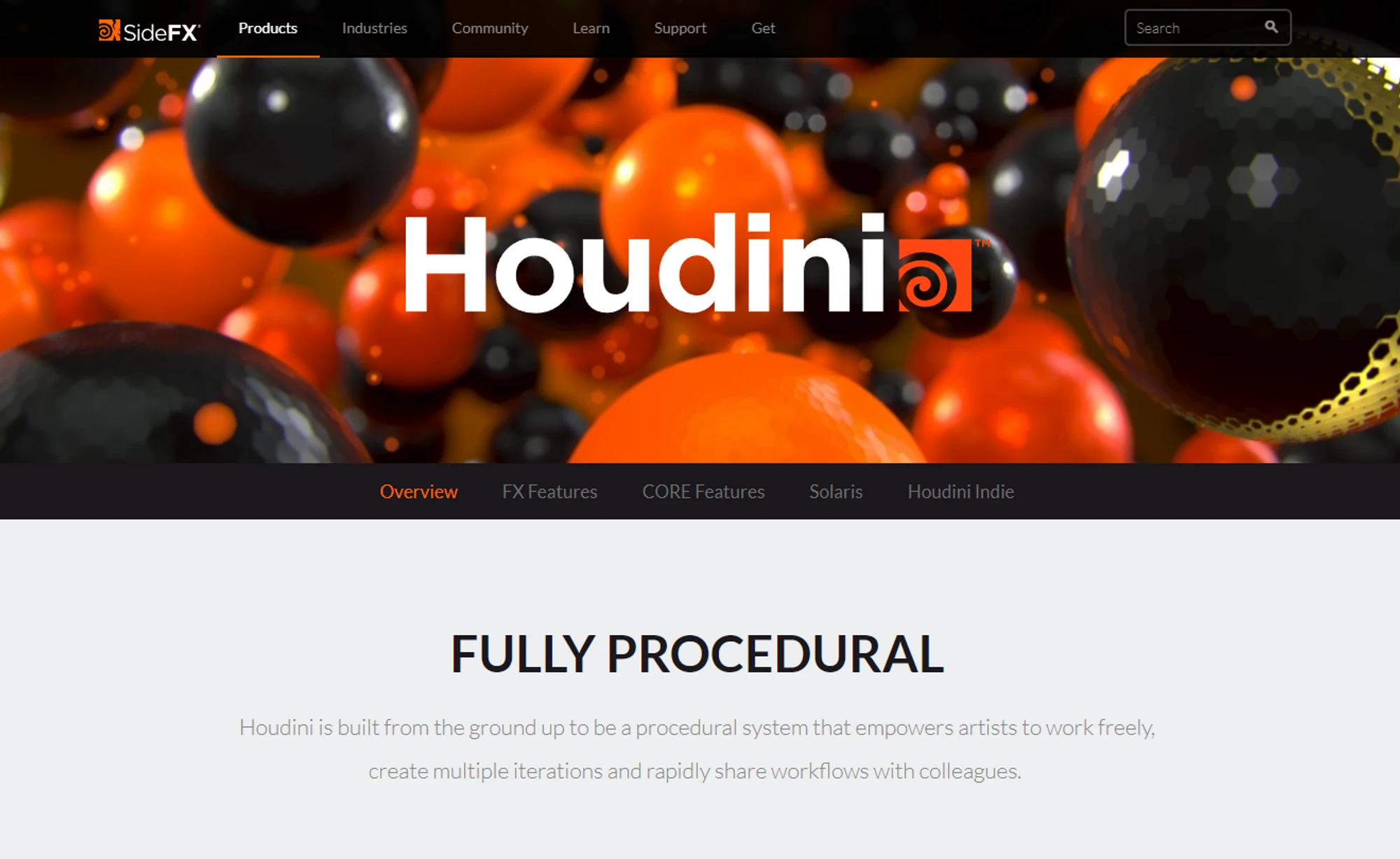 Image from SideFX Houdini
Houdini is the best 3D collaborative workspace you'll ever use, this 3d designing program is packed with unlimited features and capabilities that you can put to use to create some stunning visuals. The software is widely used in various industries such as Gaming, Television, and film. With the help of procedure modeling artists can work on complex characters and create natural environments, intricate objects, and architectural structures.
Features:
Procedural Modeling: With procedure modeling designers can generate complex animations and textures that are essential for environment creation and character rigging.
Pyro FX: With this feature, artists can create realistic fire and smoke simulations that are easy to set up.
Dynamics: You can add particles to your scene like dust, debris, or a flock of birds.
Best for:
Character Animation: Houdini provides multiple character animation options such as rigging, character setup, and animation controls. These can be used to create realistic movements, facial expressions, and also interactions between characters.
Virtual Reality (VR): As Houdini supports VR, artists are enabled to create environments and interactive elements for VR.
Simulation and Effects: Houdini is known for lifelike 3d approaches, and to make your projects feel more real it provides tools for fluid dynamics, cloth simulation, and smoke and fire effects.
Pricing:
Free (for non-commercial projects only)
Premium: Contact them
Operating system: Windows, macOS, and Linux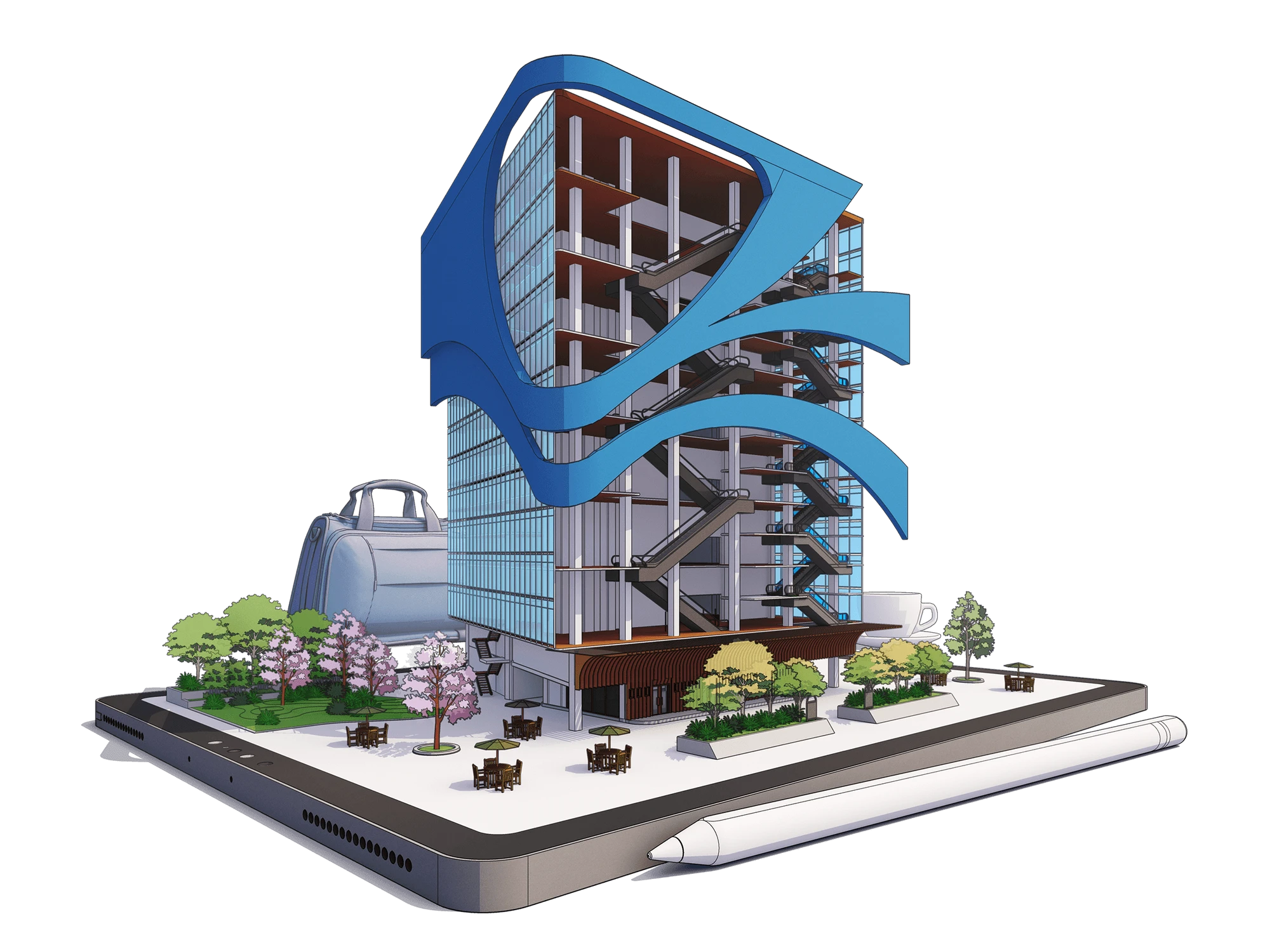 Image from SketchUp
Nothing can compete with Sketchup when it comes to the user-friendly and intuitive interface which is accessible to everyone beginners and professionals. This 3d design maker can be used for various purposes like interior designing, game design, engineering, and much more. With cross-platform compatibility, you can now tackle all your basic designing tasks on your phones as well.
Features:
Cross-Platform Compatibility: Design at your computer desk, or in the comfort of your bed, thanks to SketchUp's multi-platform support, you can design from anywhere on anything.
Collaboration Tools: Complete your projects together by collaborating with your stakeholders and colleagues with the help of Trimble Cloud.
3D Library: Sketchup provides a warehouse of pre-built 3d assets and models by other users, which you can import to your projects.
Best for:
Prototyping: SketchUp is also used for rapid prototyping and conceptual designs with its intuitive tools.
3D Modeling: SketchUp is a popular choice when it comes to creating 3D models, interior, product, and architectural designs.
Presentations: You can create visually stunning presentations and walkthroughs, and present your work to clients on multiple devices such as iPad and others.
Pricing:
Free (Web-based Editor)
SketchUp Go: $119/yearly
SketchUp Pro: $299/yearly
SketchUp Studio: $699/yearly
Operating system: Web or Chromebook, iPad, and Windows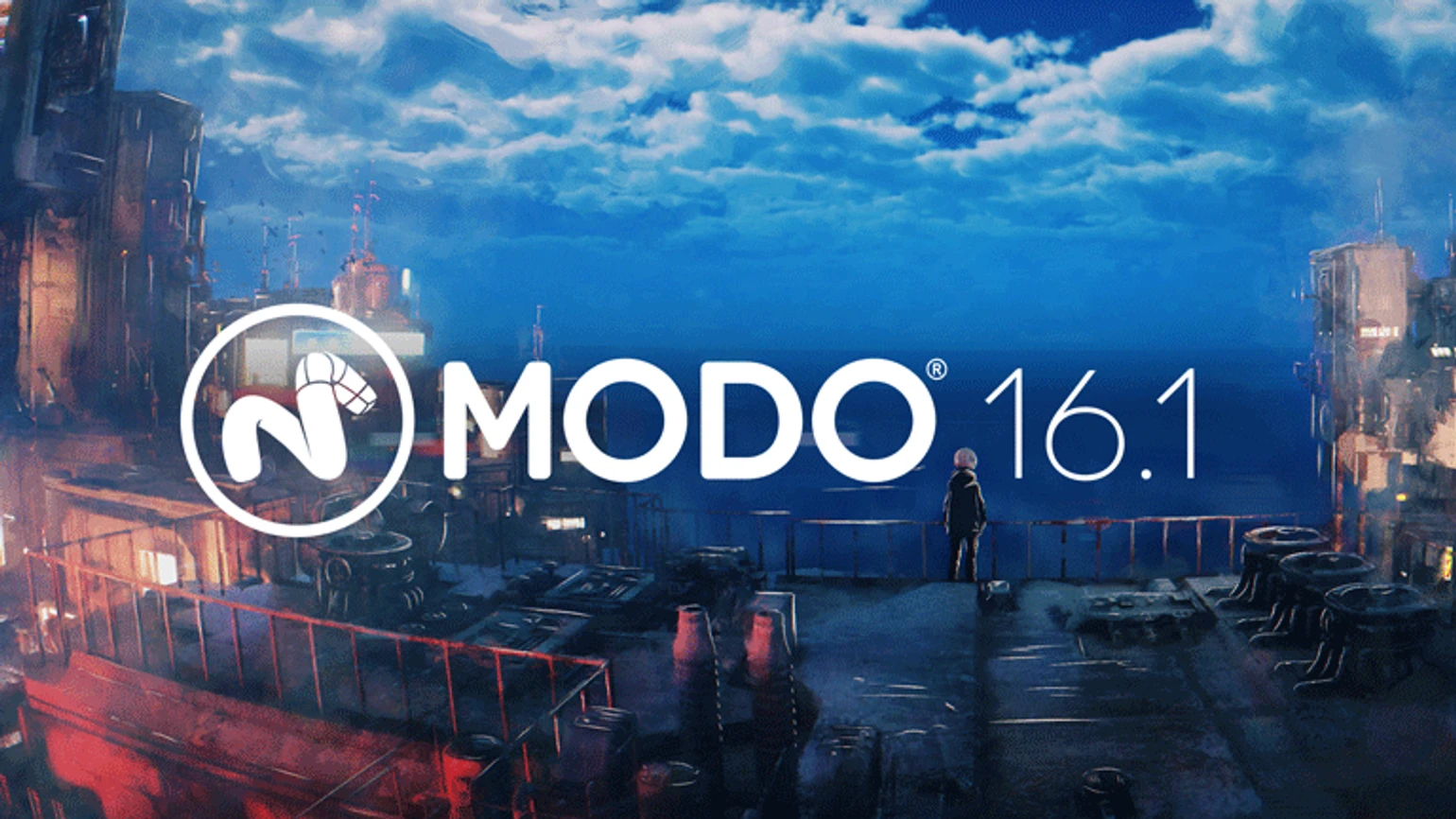 Image from Modo
Modo produced by Foundry is another popular 3d modeling software capable of bringing your ideas to life in the best way possible. Furthermore, Modo is packed with all the essential features that every artist needs but with Modo's Direct modeling feature, artists are able to work on their models and modify them directly by making changes to the geometry, helping people to save time, which is a benefit for many people in the designing industry.
Features:
Direct Modeling: Simplify your designing tasks by interacting directly with geometry.
UV Workflows: With the advanced UV Toolset artists can enhance their texturing process by working with automated options.
Shading is made simpler with the drag-and-drop presets that can be used to quickly give your projects a new look.
Best for:
Integrating with other tools: You can smoothly integrate Modo with other designing software including Autodesk Maya and Adobe Photoshop
Realistic Material: Modo enables you to create lifelike materials with the drag-and-drop presets and other customizable options
Versatile Models: Modo is great when it comes to working on hard-surface and organic modeling tasks, making it a flexible option.
Pricing:
Monthly: $71.00
Annually: $719.00
Operating system: Windows, Linux, and macOS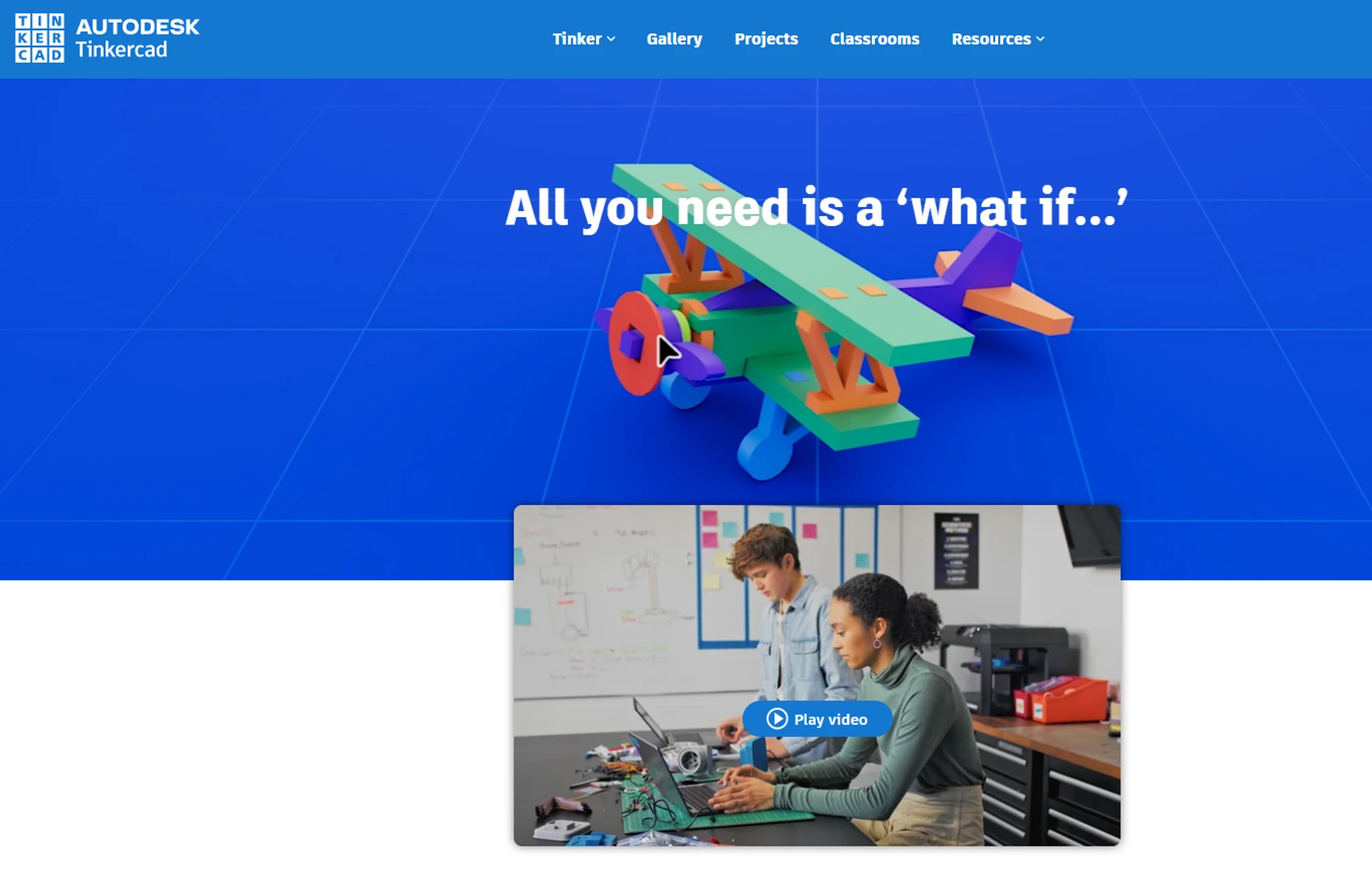 Image from Tinkercad
Are you a beginner, or do you want to test your creativity skills when it comes to 3D designing? Then this online 3d design tool is made just for you, with an easy-to-use interface, newcomers are always clear. Moreover, it comes with multiple customization tools that you can use to create a specific object or character. Furthermore, they offer built-in tutorials that you can watch to help you get familiar with the 3D world.
Features:
User-friendly: Tinkercad provides its users with a very intuitive interface to help them get started.
Shape Manipulation: Tinkecard offers basic shaping tools to let you manipulate, rotate, and combine your designs.
Educational Resources: To help newbies get familiar with the interface and features, Tinkercad provides built-in tutorials to simplify their design journey.
Best for:
Rapid Prototyping: Tinkecad is a great tool for rapid prototyping, you can make visuals of your ideas in no time.
Newcomers: A great tool to step into the world of 3D, introduces a friendly interface specifically for users with no prior experience.
Collaboration: It offers simple collaboration features, that enable multiple users to work on a single project simultaneously.
Pricing: Free
Operating systems: Users can access Tinkercad from any operating system as long it supports modern web browsers such as Google Chrome, Microsoft Edge, and Mozilla Firefox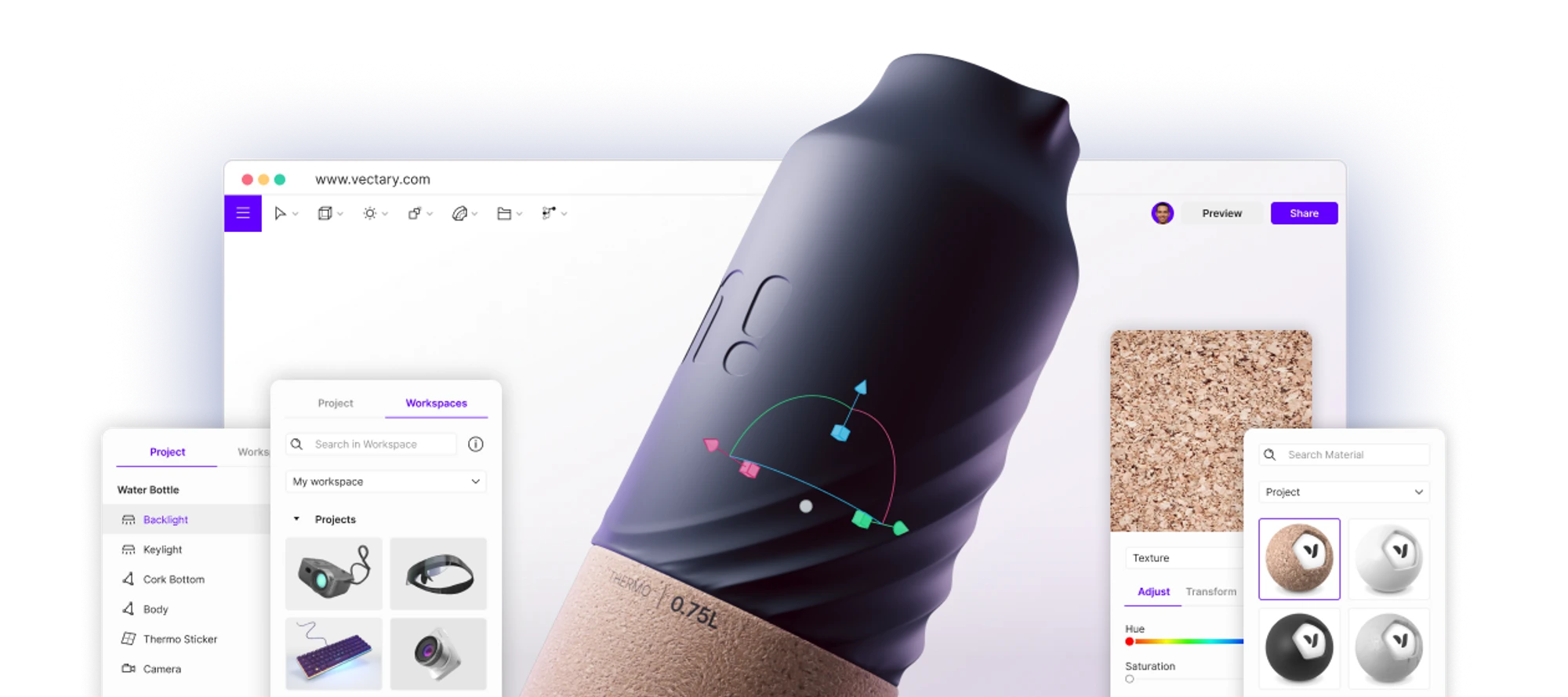 Image from Vectary
Another Web-Based tool similar to the Tinkercad but with this more possibilities are unlocked for your 3D model's enhancements. Moreover, Vectary provides a library of pre-built assets, textures, and materials for users who are only looking to modify their existing models and projects. Also, the process of importing and exporting assets is made simple with the integration support with other platforms such as Sketch, and Adobe Creative Cloud.
Features:
3D modeling: Online 3D modeling capabilities with tons of tools to create new models or enhance the existing ones.
Sharing and Collaborative Environment: Vectary promotes a collaboration system with real-time collaboration features to help users work on projects together.
Integration: Integrate with other designing platforms to import and export your assets seamlessly.
Best for:
Creating Interactive 3D: With Vectary you can preview and create models for AR (Augmented Reality), an ideal choice for people looking to develop AR applications.
Web-Based Designers: If you're a fan of Web-Based designing tools, Vectary is a good choice, with its active developer team, the tool gets better every day with its interface and features.
Sharing and Feedback: Share your assets with your team members for suggestions and improvements.
Pricing:
Free (With limited features)
Pro: $19/monthly
Operating system: Users can access Vectary from any operating system as long it supports modern web browsers such as Google Chrome, Microsoft Edge, and Mozilla Firefox.
Identify flaws and implement changes accordingly to your 3D assets and models, thanks to these 3D viewer tools!
---
Comparison of Top 5 3D Modeling Software
Features/ Brand
Blender
Autodesk Maya
ZBrush
3ds Max
Cinema 4D
Texturing
✅
✅
✅
✅
✅
Modeling
✅
✅
✅
✅
✅
Rigging
✅
✅
❌
✅
✅
Physics Simulation
✅
✅
❌
✅
✅
Mesh Editing
✅
✅
✅
✅
✅
Sculpting
✅
❌
✅
❌
✅
Rendering
Cycles, Eevee, Workbench and LuxCore
Arnold, Mental Ray, V-Ray, and RenderMan
N/A (External renderers like KeyShot, Octane, etc.)
V-Ray, Arnold, Corona, and Mental Ray
Physical Renderer, ProRender, and Redshift
Platform
Windows, macOS, and Linux
Windows, macOS, and Linux
Windows and macOS
Windows and macOS
Windows, macOS, and Linux
Pricing
Free
Monthly: $235
Annually: $1875
Monthly: $39
Annually: $359
Monthly: $235
Annually: $1875.00
Monthly: $94
Annually: $719
Trial
Free-to-use software
30 Days
14 Days
30 Days
14 Days
FAQs
What is 3D modeling software?
A 3D (three-dimensional) computer application is used to create digital environments, characters, and models in three dimensions. Commonly, these software are mostly used in industries such as gaming, films, and animation to create lifelike and interactive elements. Also, many businesses and popular brands tend to use the approach of 3D to showcase and highlight the features of their products to customers.
Advantages of 3D modeling software
There are many advantages that 3D modeling software provides, such as:
Realistic Presentations: Nothing can beat 3D when it comes to CG, it has the potential to create the most appealing product designs, lifelike characters, and architectural prototypes.
More Designing Capabilities: In the world of 3D, creativity is only limited by your imagination, With advanced and new technology in the 3D modeling software, artists can bring all their exciting ideas to life in the best way.
Simulation: 3D software has the ability to analyze and simulate real-world physics, environmental, and lighting effects. This helps users to identify risk factors and test functionality before investing any time or money.
Is 3D modeling software easy to learn?
The learning curve of the 3D modeling software varies on your prior experience and the complexity of the software. Fortunately, there is some web-based modeling software that is specifically designed for newbies who are just stepping into the world of 3D. Moreover, you can utilize other resources to simplify your learning journeys, such as Forums, YouTube tutorials, and built-in tips and guides.
Streamline your 3D production and ensure a smooth workflow with these 3D asset manager tools!
---
Conclusion
3D Modeling is an exciting field but it also comes with learning curves that can demotivate an individual who's just stepping into the world of 3D. The list of 10 modeling software we mentioned in this guide will help you choose the right one, whether you're just starting out or looking to enhance your professional skills.
Furthermore, if you're a newcomer we highly recommend choosing the web-based modeling platforms, as they offer user-friendly interfaces that are easier to learn and navigate, ensuring that newcomers stay engaged and motivated without being overwhelmed with the complex software interfaces.
To conclude, 3D modeling is time-consuming and sometimes gets very hectic, therefore to stay motivated and inspired we encourage you to share your Artwork and models on platforms such as ArtStation and DeviantArt. These communities provide a supportive environment and valuable feedback, where you can also connect with like-minded individuals and fellow artists.
Store all your 3D inspirations and important files seamlessly, Eagle is here to save the day thanks to its vast coverage of supported file formats making it one solution for all your file-organizing problems. Boost your efficiency and stay productive with Eagle!