12 Best Drawing Software and Apps for Manga and Illustration
As much as we like to use sketchbooks to draw illustrations or doodles we have to admit the digital method is the mainstream nowadays, not only because it can be synced with any device you own but because the software provides you different powerful technic that you can ever imagine. Plus, how fun would it be if the software supports the daily equipment we use?
Today we would like to give you a detailed introduction of the best paid and free drawing software we think we are suitable for designers and designers-to-be!
---
What should you look for in drawing software?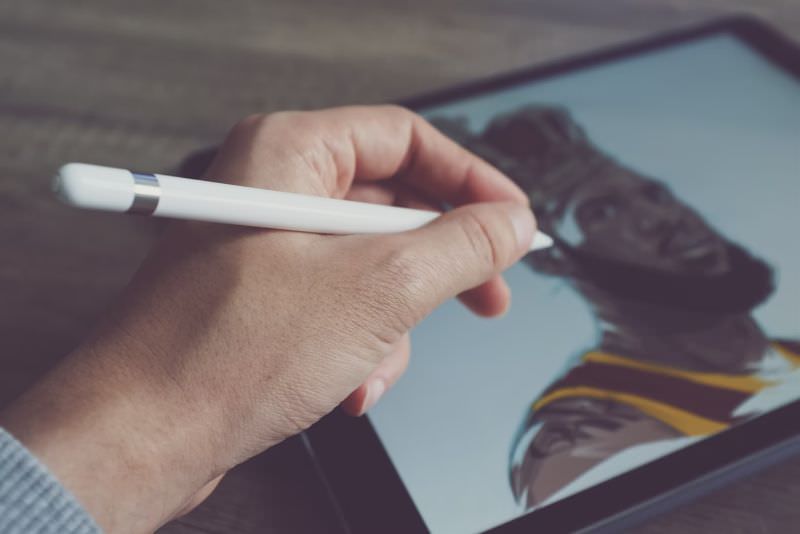 image from Unsplash
Drawing Style:
Are you looking to draw manga? or a more illustrative style? Ask yourself what kind of drawing style do you prefer.
Type of Brushes:
Drawing software makes drawing easier to pick up, but some real technics are fairly limiting such as the thickness of the stroke? Can you edit brushes? Can you add new brushes? Choosing a drawing app equipped with multiple brushes can give you richer results.
The common brushes include watercolor pens, ballpoint pens, dip pens, airbrushes, pencils, etc. Pay attention to whether the software meets your drawing style.
Flexibility:
If you want to make your illustrations professional and refined, the layer function is indispensable. By dividing a picture into several layers, it not only enhances the detailed description but also it's easier during modification without extensive alteration.
Also, the ability to free-transform selections is important as well. It will allow you to lasso select it, scale it up, rotate it slightly, squish it a bit without interfering with anything else on that layer.
Device:
Although the same software or app may apply to almost all systems, however, the features may vary. Be sure to check the software supports the device you own and the current version before use. This is particularly important if you are going to create projects on a drawing tablet. New models and operating systems spring up very quickly, so double-check compatibility.
Cloud Storage:
Whether you want to draw at home? or when commuting? or even if you suddenly lost your devices, cloud storage can help you retrieve your drafts anytime, anywhere.
---
12 Best Drawing Software and App
Eagle App - Digital Assets Management for Manga & Drawing
Eagle App is an App for designers who works with any kinds of digital materials, it lets you create your own media library, then organize and browse it easily using filters, categories and even with colors where your original Mac/Windows couldn't!
It supports over 81+ formats including images, 3d, icons, videos, fonts and more! Eagle has many great UI especially helpful for designers to store and grab assets, and bring them into Figma, photoshop, illustrators with a quick click and drag to boost your productivity!
Website: en.eagle.cool
1. Adobe Fresco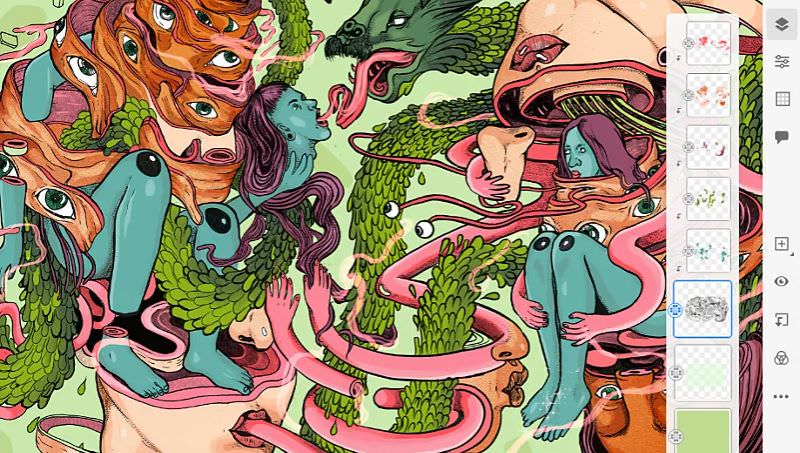 image from Adobe Fresco
Adobe Fresco is a drawing and painting software from Adobe Family built for touch and stylus devices to help artists unleash their creativity wherever inspiration strikes. Its live brushes are unique you can use them to get a natural watercolor or oil look in your paintings.
If you work with some of other Adobe family's products then this will definitely be your to-go on the phone and tablet. You can have Adobe Fresco and Photoshop work together to combine images, retouch artwork, add text, and create with layers.
---
2. Clip Studio Paint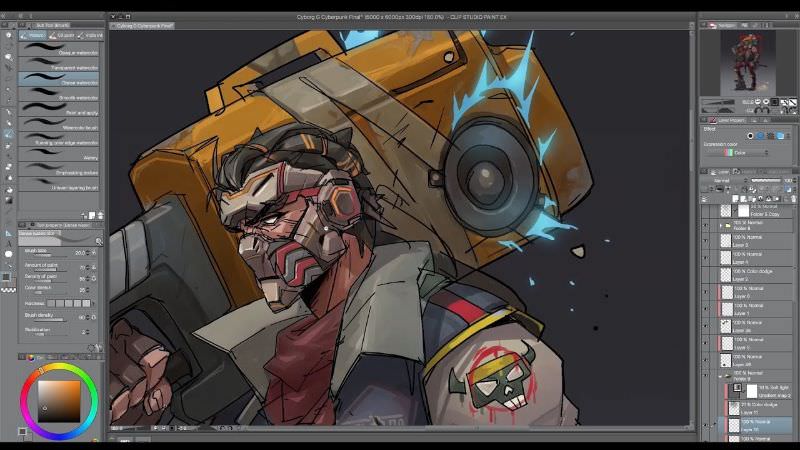 image from Clip Studio Paint
Clip Studio Paint is previously called Manga Studio 5, it is a flexible software that supports a wide range of specialties, including character art, concept art, illustration, mangas & comics, and animation. You can create every stroke exactly as you imagine with the powerful brush engine. Clip Studio Paint works with your device to reflect every nuance of your pen, even up to the 8192 levels of pen pressure detected by Wacom tablets.
It also has a Clip Studio ASSETS platform which provides 1000 new materials every month, you can download any kind of assets like patterns, brushes, 3D data, etc for free or paid. You'll always find something to match your personal style.
---
3. Affinity Designer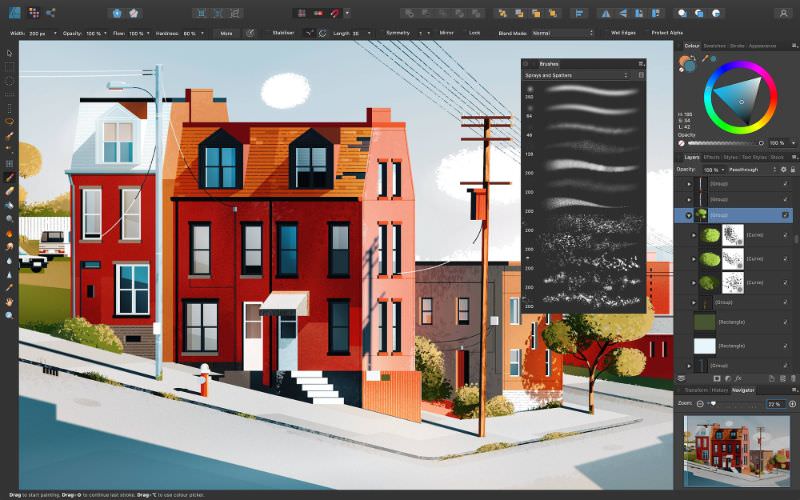 image from Affinity Designer
Affinity Designer has won Apple Design Award in 2015, it is compatible software to create concept art, print projects, logos, icons, UI designs, mock-ups and more, it's one of the top choices for professional illustrators, web designers, game developers and other creatives who love vector and raster design tools.
Given the similarity, many people often compare Affinity Designer with Adobe Illustrator, illustrator gives you a bit more control over small details overall. However, you may utilize plugins to add more brushes to be used in Affinity, even if you have to tweak one of two settings to make them work perfectly. It will require a bit of learning before you get your hands on Affinity Designer, and even though there's not much learning material provided by the software itself but you can still easily find people sharing their tutorials online.
The non-subscription price tag is beyond reasonable given the mature and comprehensive feature-set it offers. It also works seamlessly with Affinity Photo, further expanding the kinds of workflows you can perform in the Affinity ecosystem.
---
4. Procreate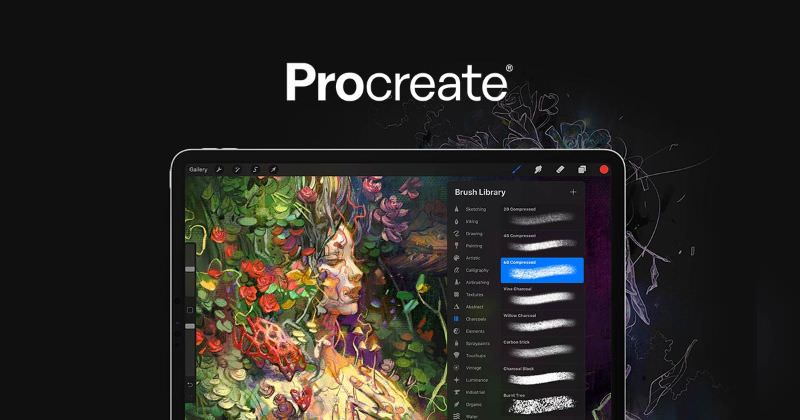 image from Procreate
Loved by creative professionals and aspiring artists alike, Procreate has won the Apple Design Award and it's a classic and well-known app specially made for iPad. Offering hundreds of handmade brushes, a suite of innovative artistic tools, an advanced layer system, and the lightning-fast Valkyrie graphics engine.
Procreate gives you everything you need to create expressive sketches, rich paintings, gorgeous illustrations and beautiful animations. It's simple UI makes it easy to find features when you are navigating your way in the drawing process which is very friendly to beginners!
---
5. Krita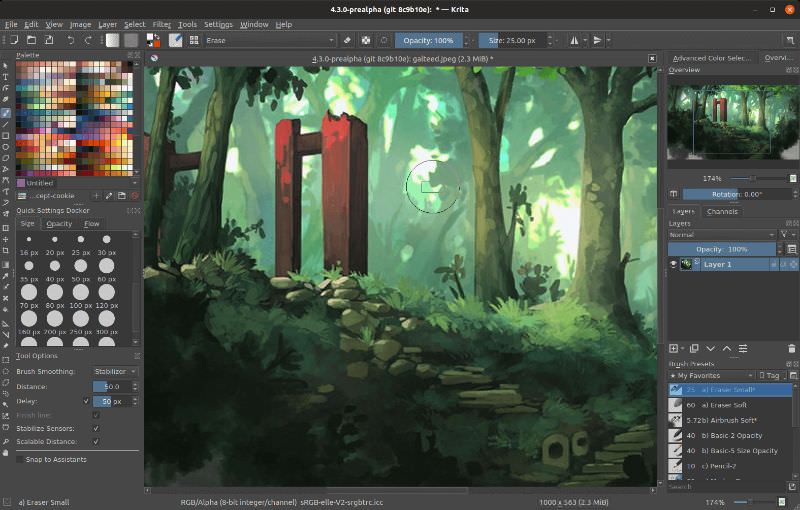 image from Krita
Krita is an open-source, free graphics software. Krita offers over 100 professional brushes, it also comes with a brush stabilizer in case you have a shaky hand. The built-in vector tools help you create comic panels easily just select a word bubble template from the vector library and drag it on your canvas.
Krita also has a huge community in which you can share your artwork with or even share assets like brush and texture packs from other artists to expand your toolset. If you create some brushes that you love, share them with the world by creating your own bundles.
---
6. Corel Painter 2022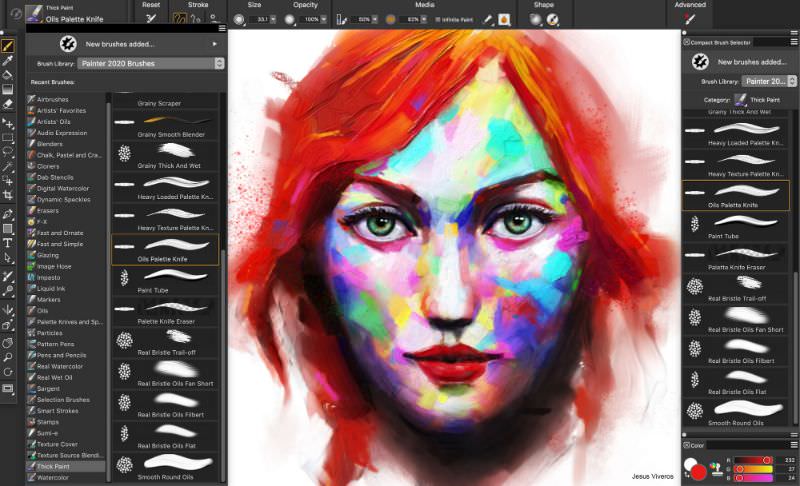 image from Corel Painter 2022
Corel Painter is one of the applications under CorelDRAW. The software is much lite on the system when compared to its competition Adobe Photoshop. You can sketch, paint, illustrate and produce unparalleled photo art using realistic brushes, exciting media, and an array of versatile tools.
Every year it releases new features, the Painter 2022 has a refined brush library, new watercolor brushes and workflow, enhanced stamp-type technology and huge speed gains to help you advance your skills. Although expensive, its preset brushes and intricate customization make it suitable for different range of painting styles.
---
7. MediBang Paint Pro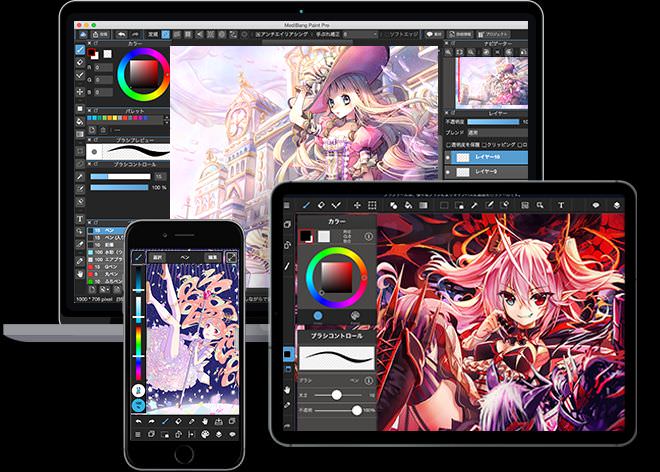 image from MediBang Paint Pro
MediBang Paint Pro is a FREE digital painting and comic creation software. It's available for PCs and Mac. Even though it's free it comes loaded with features. MediBang Paint includes everything you need to illustrate or make comics. It also comes with over 50 brushes for you to use like the GPen, and Mapping Pen for inking, and the Watercolor brush for coloring. Each brush has various settings so they can be customized to your liking.
If you want to draw manga, Its easy comic panel, comic page management, pre-made tones and backgrounds features are very thoughtful to help create comics while being productive at the same time. If you also work with a team of people MediBang Paint's group project feature is suitable for you to collaborate easily!
---
8. Paint Tool SAI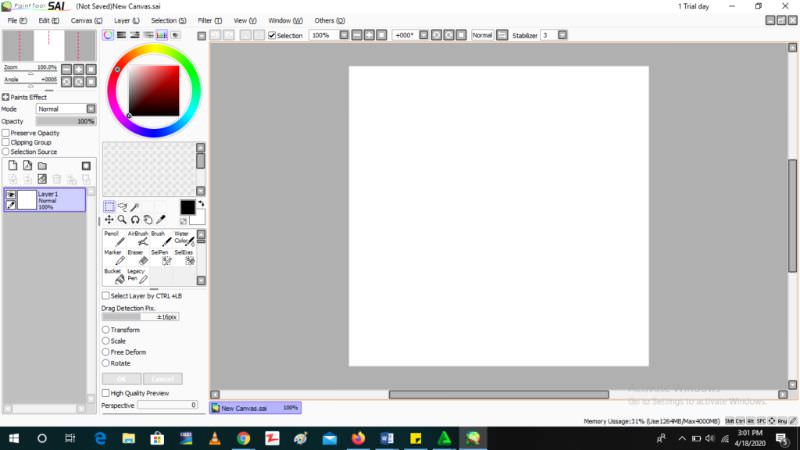 image from Paint Tool SAI
PaintTool SAI is high quality and lightweight painting software, fully digitizer support, amazing anti-aliased paintings, provide easy and stable operation.
Compare features with other software Paint Tool it's very simple and easy to get your hands on. It doesn't require as much GPU as Photoshop does, you can see brushstrokes as soon as you press down your tablet pen without any delay. Once you get the hang of it, it isn't hard to use at all and you make amazing paintings.
---
9. ibisPaint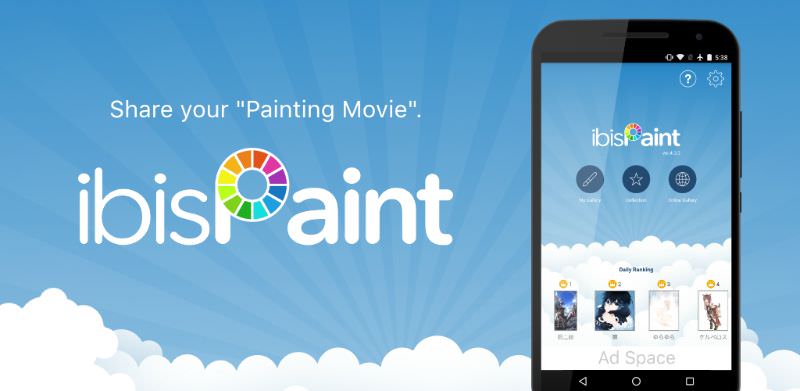 image from ibisPaint
ibis Paint is a popular and versatile illustration and manga drawing app. It provides over 2000 brushes, over 1100 fonts, 75 filters, 46 screen tones, 27 blending modes, you can record your drawing processes, create stroke stabilization and various ruler features such as radial line rulers or symmetry rulers, and clipping mask features.
If you like to draw on your smartphones or tablets, this is a great app you shouldn't miss out! In addition, it also has a full range of manga and illustration tutorials on its website and social account.
---
10. Photoshop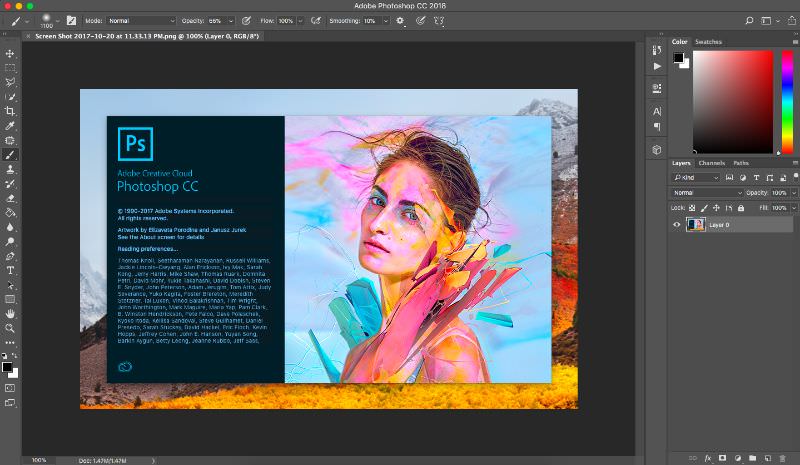 image from Photoshop
Photoshop is Adobe's photo editing, image creation and graphic design software. The software provides many image editing features for raster (pixel-based) images as well as vector graphics. It uses a layer-based editing system that enables image creation and altering with multiple overlays that support transparency. It's also used in design, web, and 3D projects.
You can definitely draw in Photoshop, but it wasn't created with illustrations or comics mainly. It will take you some time and effort to customize the pen and brush tools pressure. However, still many companies and schools use Photoshop to create awesome projects.
---
11. Paintstorm Studio


image from Painstorm Studio
Paintstorm Studio is a professional digital drawing software available for Windows, macOS, and iPad. It has a wide variety of brushes and many customizable features and is probably the most customizable interface out there. If you like to draw, you should not miss this software out!
The videos on their Youtube are very helpful and informative to get you started. It can create many powerful painting touches. For the price, it is a very intuitive and simple-to-use tool for beginners.
---
12. GIMP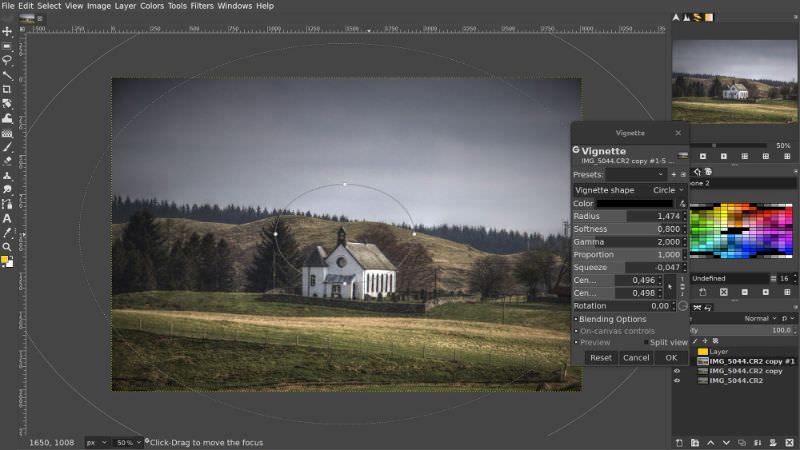 image from GIMP
GIMP is a cross-platform image editor available for Linux, macOS, Windows. It is free software, you can change its source code and distribute your changes according to your needs! GIMP is used for producing icons, graphical design elements, and art for user interface components and mockups. Whether you are a graphic designer, photographer, illustrator, or scientist, GIMP provides you with sophisticated tools to get your job done.
If you are tired of some software's features or wanting to add some details into your drawing you can further enhance your productivity with GIMP customization options and 3rd party plugins!
---
Looking to boost your design productivity? Eagle App is here to help designers!
Eagle App
is a digital assets management software made for designers to organize all the inspirations and reference you came across! With Eagle, you can manage
design files
easily with
tags
,
ratings
, dimension and even
color filters
!
Eagle also offers design blog and design community for you to discover free design resources, tools and learn design process, being a better designer and stay productive is going to be easier than before!