Selling Digital Products: The Most Hot-Topic Ideas, Hacks, and Tips (2022)
Selling digital products is the best way to get a passive income by selling them based on previous experience, skillset, knowledge, and running a low-risk business on the Internet. Most companies now focus on sustainability where digital products are considered "green" for repetitive selling.
Although the growth of the global market and the number of buyers worldwide has increased (digital buyer penetration grew 6.9% from 2016 to 2021), it is always necessary to keep track of the latest trends and customer demands.
For example, Windows Vista or outdated social networking Friendster is not valid and actionable in 2022 but was in high demand in 2002-2007.
To prevent the failure of a digital product launch, consider all the peculiarities of the modern market and create a unique virtual product with a high potential to become a bestseller and bring great revenue.
---
What Digital Products to Sell Online: The List of the Top 4 in 2022
It is difficult to determine the best-selling digital products because each customer obtains their own requirements and tastes. But in general, among the most demanded in 2022 are:
Online courses;
E-books and subscriptions;
Designs and illustrations;
Web-based applications (SaaS);
It is worth noting that many bloggers promote their unique digital products related to any of these top three. It is easy for market leaders to advertise their business and get new leads because they know their target audience and have existing followers interested in their exclusive paid offers.
According to customers' choices internationally, let's look closely at all the top digital products in 2022.
1. Online Courses
This category is rather sizable. Online courses can be on different topics, various lengths, and of any complexity. During the outbreak, educational digital products became highly demanded among users. The most popular platforms with a wide selection of free and paid courses are Coursera and Udemy.
Many digital marketing companies started creating their own educational content to engage their audience. For example, SE Ranking, an all-in-one SEO solution for businesses and agencies, launched free SEO training about the basics of search engine optimization. The team invited Jason Barnard, a digital marketer specializing in Brand SERP optimization, who explains SEO techniques that help promote business online.
Although the course is free, the user must register on the platform. It provides an additional opportunity for SE Ranking to attract new clients after they finish a course and decide to try their chances to optimize and promote the website with the help of their SEO tools.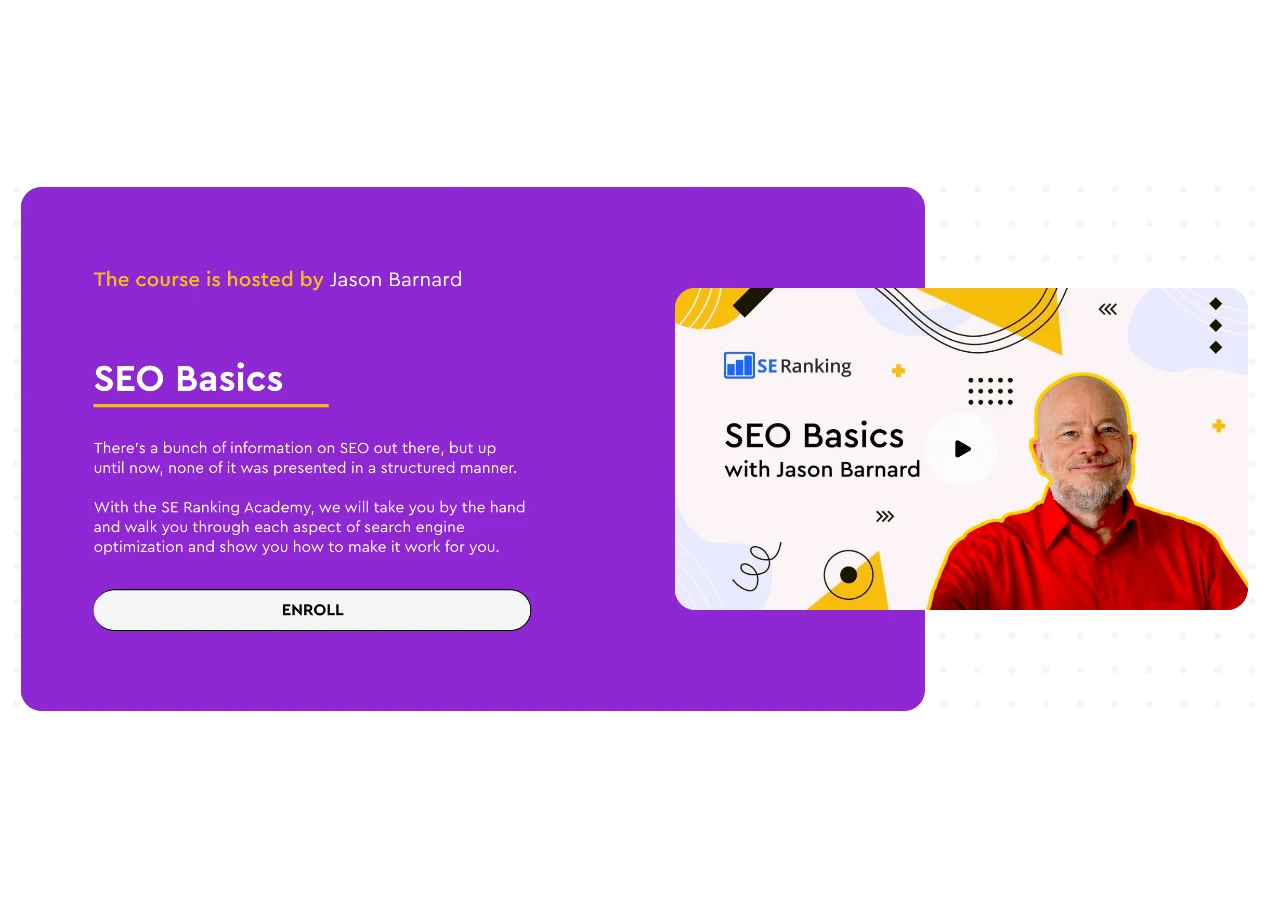 Image from Speakerhub

Competent specialists have many offers on the Internet with licensed educational providers and certified companies. Many experts sell their custom courses together with supplementary materials online.
Offers presented in the form of online courses can be previewed.
It is worth mentioning social media networks where online courses are top-rated. People follow their favorite corporate accounts on Instagram, Facebook, Linkedin, and other platforms. Brands save links for exclusive online courses in the profile bio to attract more potential customers from their standing audience on these networks.
2. E-books and Subscriptions
Modern users also favor this category of digital products. People prefer reading e-books on the go, so different platforms, sole proprietors, and bloggers offer paid and free electronic books.
Various automatic services can help you start as an eBook seller. Using the FlippingBook service, you can turn PDF files (guides, checklists, book chapters, templates, etc.) into ebooks and sell them on the platform of your choice.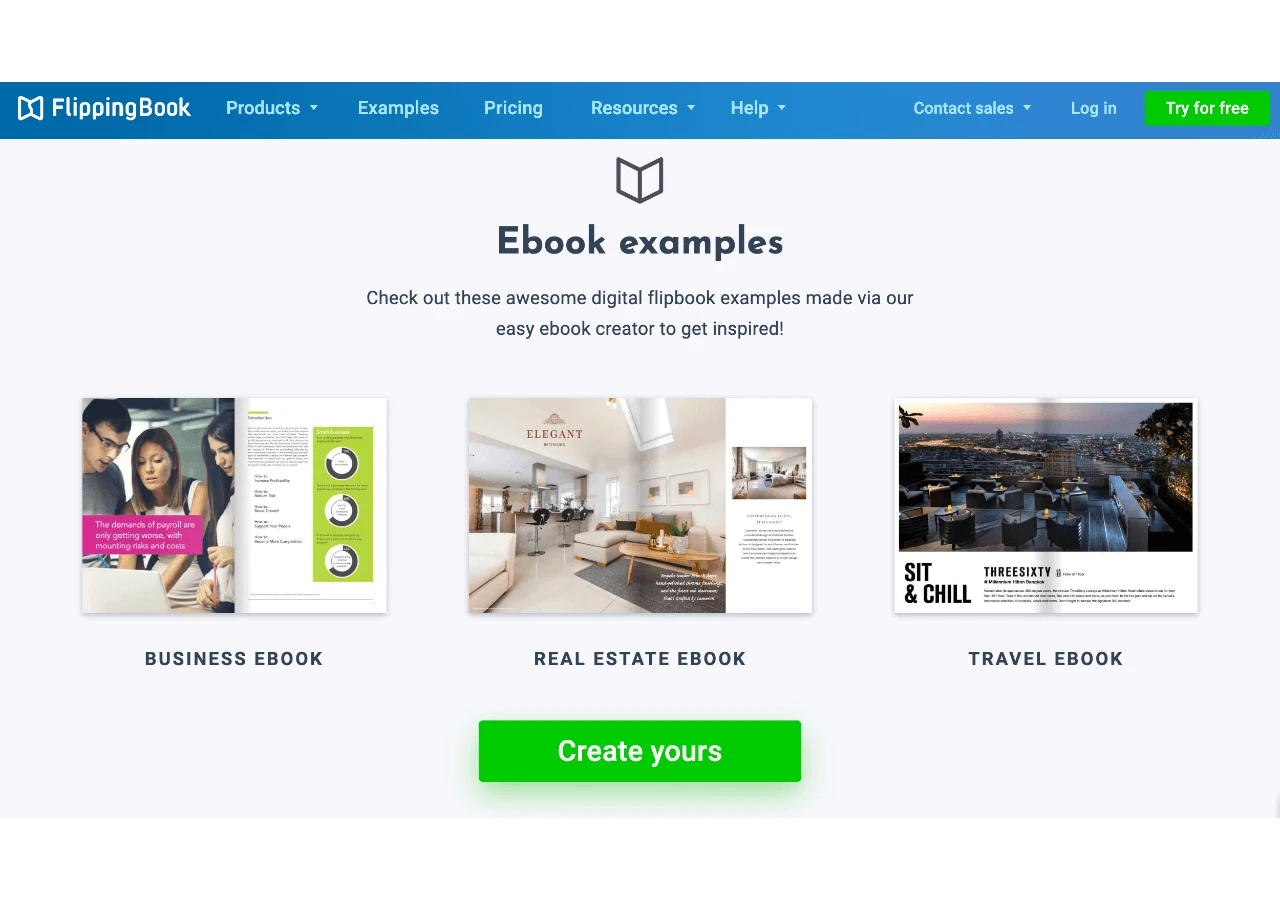 Image from flippingbook

To engage your audience, PDFs may not be enough nowadays. People are looking for the most convenient ways of getting information. Many have book readers, and PDFs or Word documents may not open there properly.
FlippingBook and similar services offer tools to create engaging eBooks with embedded images and even videos. This will make your book or guide creative and offer readers a true experience rather than just plain text.
Such a book can represent your brand, boost awareness, generate leads, and encourage people to convert to buyers. For example, giving a free demo version of a book or a guide and encouraging people to buy the rest can increase your revenue and promote said book or guide without any special marketing methods.
So, by approaching eBook sales responsibly and using digital services, you can:
Promote your brand and content
Generate leads
Collect lead info
Engage users
Increase conversions
Integrate with email services, CRMs, etc.
To sell e-books as a digital product, it is necessary to include the item on a personal blog, special-purpose website, or commercial platform. Willing customers will be redirected to the landing page and buy the book at the specified price.
One more way to get passive income regularly is to sell subscriptions. Even digital platforms with e-books, podcasts, music, and other products usually have monthly pricing plans for users who would like access to downloadable items. It is more convenient for customers to purchase a subscription and enjoy many things at once.
3. Designs and illustrations
Designs and illustrations can find their markets easily. Businesses need them for their websites, advertisements, blog posts, webinar presentations, etc.
Using royalty-free stock photos may not be acceptable for some companies, or they just want to stand out by presenting original media content to gain authority. There may be a million reasons why someone may want to buy your art.
Illustrations, designs, stock photos, and graphics will find a ready market together with Pinterest and Photoshop templates. These digital products can be sold on both personal websites and stock platforms.
Also, you can use software to help you start selling your designs.
For example, Eagle App is a perfect choice if you have thousands of pictures, designs, graphs, etc., all categorized and difficult to navigate. It's easy to use, even easier to understand at first, and will help you monetize the designs that were rejected before.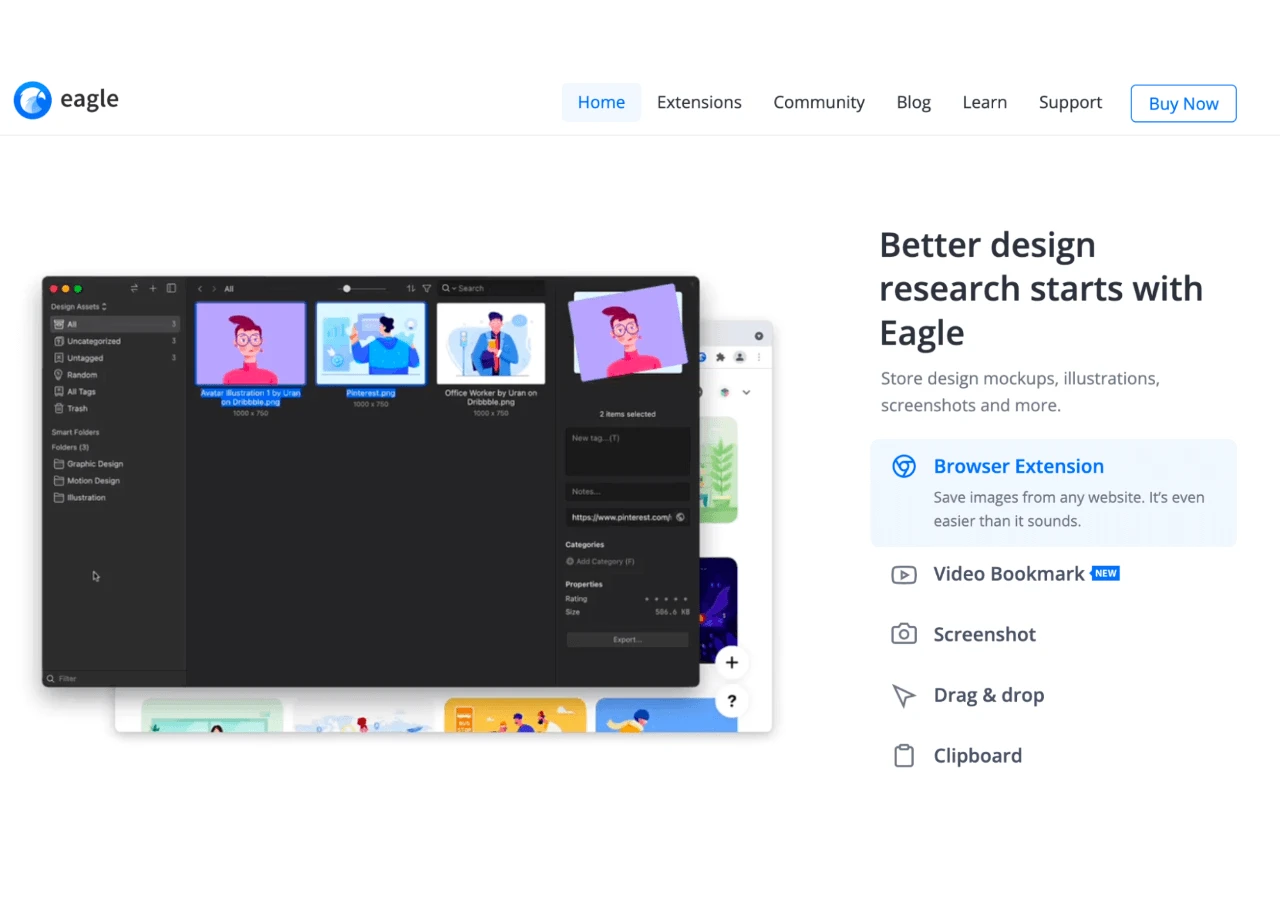 Image from Eagle

This program was created to help you collect, store, and organize your material. All you need is an app you download, an Eagle license, and your art. Create logical folders to help you get the image you want to pitch in a minute.
With Eagle App, you can start selling your rejected designs or, if you doubt that version would work well. Millions of people order different types of graphic material, so some may love what you thought would be impossible to sell. Use this tool as an organizer and a helper when it comes to monetizing your art.
4. Web-Based Applications (SaaS)
Web-based applications or Software as a Service is similar to regular programs, but you don't have to download and install them. This makes it much easier to use said software since you have to open your browser.
Before creating a product, many developers have a dilemma: making it a SaaS or a regular installable program.
The range of such services is tremendous. You can find web-based applications such as:
File storage (cloud) services
Email marketing software
Music distribution applications
Project management platforms
CRM (customer relationship management) applications
Site monitoring applications
And others.
The market of SaaS solutions has become overwhelmed, and it is vital to track trends to find gaps for a unique service or invest in integrations with top service providers present in the market. For example, support tools like DelightChat is a single platform that brought WhatsApp, Instagram, Facebook, live chat, and email support channels to a single screen to make management easier.
SaaS is often priced with subscriptions (weekly, monthly, annual, etc.). This helps people get convenient plans for their needs and when they need the service. There are different plans for various scales: basic for those who want to try the regular tools and don't need anything sophisticated, medium plans for businesses that need, for example, more detailed reports and more tools, and premiums for large corporate needs.
---
Tips on Selling Digital Products (2022)
It does not matter what type of digital product the marketer will sell. The main idea is to identify the product's personality and properly research the competition. This way, the entrepreneur will get helpful insights about:
Baseline pricing;
Effective SEO;
Marketing campaigns, etc.
Hot-topic recommendations help digital product sellers generate income and avoid possible failures.
1. Define the Idea of the Digital Product and Problems It Solves
Why is the digital product unique and helpful for customers? The idea should not be overthought. Be realistic in the conception of the digital product. If the marketer has a coherent idea of the assets, it is time to understand the problems. They should use the pains of the target audience to steal the limelight. The digital product might:
Save people's time and money (online training instead of the gym; an e-planner to plan time properly; a subscription instead of buying e-books separately);
Improve their professional skills (webinars, online courses with tips and hacks, guides & checklists);
Improve people's health (paid streams and video courses from nutritionists, personal training, etc.).
These are only some customer pains to take into account. Determine the ones for the digital product beforehand.
2. Analyze the Present-Day Market
Marketers must know direct competitors and their goods. Furthermore, they should check the market to learn more about similar digital products. Explore all the marketplaces and websites with items that contain the same features and characteristics and narrow the search with advanced Google search operators.
It is better to research using analytical tools like Google Trends for more concise results. It shows the latest searches based on keywords. It's suitable for market studying (trends for different regions). Google Trends is a must-have to spy on people's tastes and demands. Entrepreneurs can do the analytical research here according to various factors. Search a term or a topic and know more about the potential buyers or business rivals.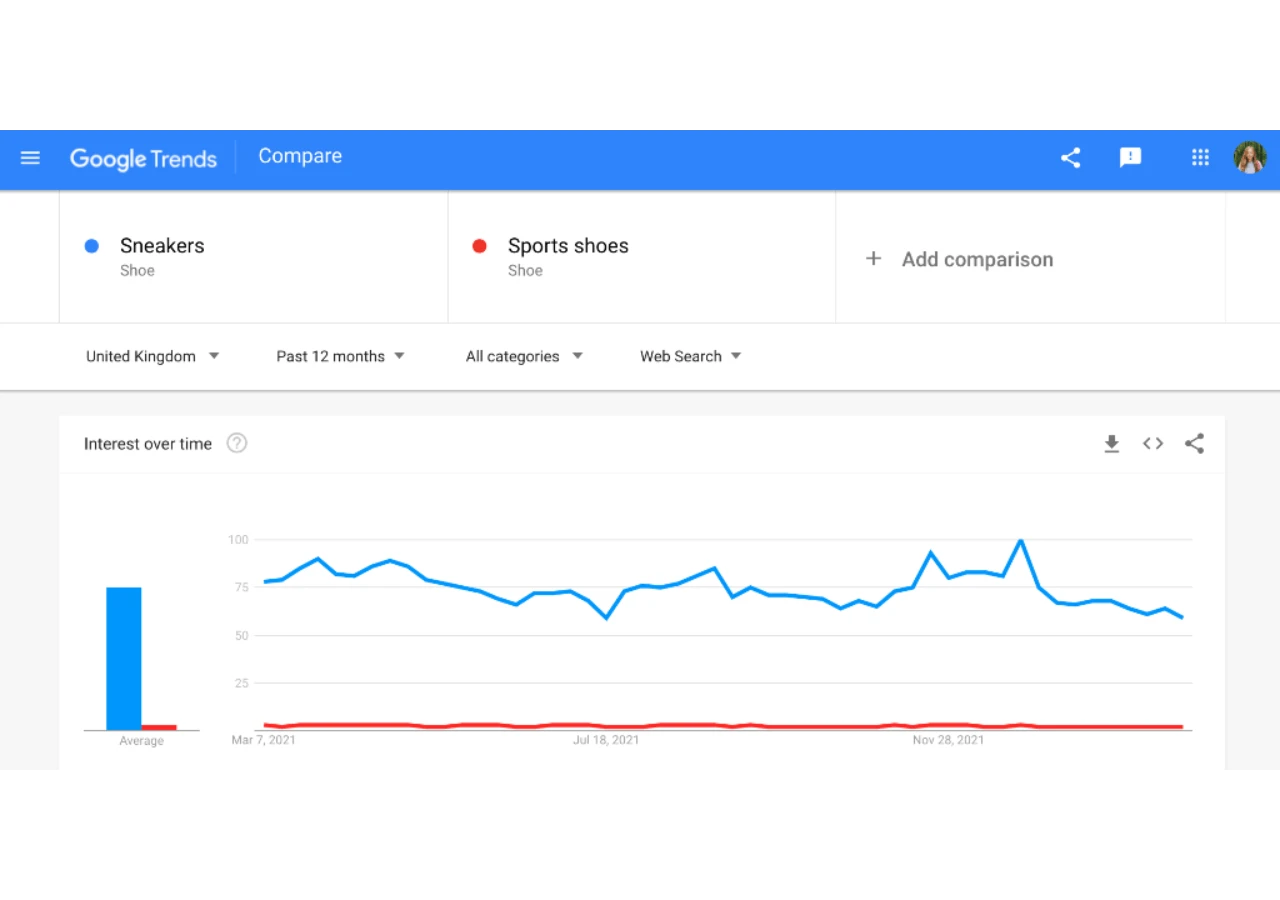 Image from Google trends

3. Identify Product's Profit Margin
The digital product should be profitable. Take into account the production costs to calculate the profit margin correctly. Digital products usually have lower prices so that the gross profit might be high from the very beginning.
To calculate the profit margin percentage, take the amount the marketer will get from buyers for each item sold and subtract the production with overhead costs (money they spent for creating the digital product). This number should be divided by the revenue per unit, and the result should be multiplied by 100%.
For example, the entrepreneur will sell the online course for $90. They spend $60 on staging, editing, etc. Calculate the profit margin with the r = gross revenue and c=cost formula:
Profit margin = (r-c) / r which in our case is: (90-60) / 90 = 33.33%
Merchants can even set up a spreadsheet to track all the products, as in the example below.
4. Choose the Place to Sell Digital Products
Do not be wide of the mark in the selection of the marketplace. Each niche requires proper placement for selling digital products. Do not forget about the personal blog and industry standards and ensure the digital product meets various requirements.
5. Start with Product Demo (for High-Price Niches)
Demos really matter if the merchant is going to sell a high-priced product. Customers should understand if this item is worthy of purchasing or not. Invest some time but be sure that the digital product will be accepted by customers and sell well.
6. Decide on the Marketing Channels to Use
To attract traffic, the marketer should select the most optimal marketing channels. PPC marketing strategies, SMM & affiliate campaigns, and efficient SEO really matter to increase media outreach.
Marketers use reliable competitor research tools to find more insights about the business rivals, their ads, SEO-driven approaches of the competitors in the niche, and workable paid advertising strategies. It's better to select all-in-one analysis software to get detailed insights.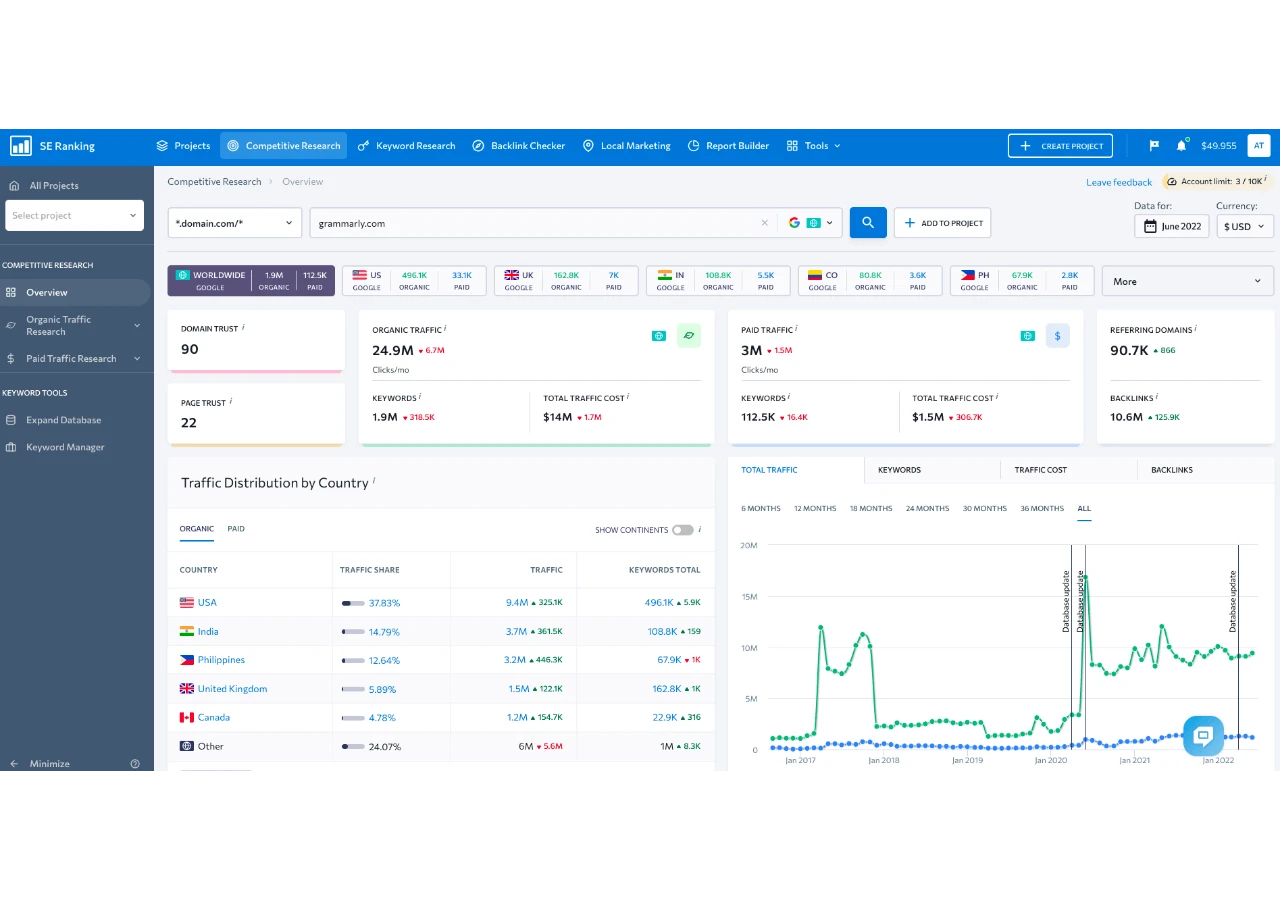 Image from SERanking

For example, SE Ranking offers marketers an opportunity to analyze competitors comprehensively:
Check traffic to any website.
Get data on competitor keywords.
Find out more about competitor backlinks.
Know the biggest rivals.
Access monthly ad history data starting from 2020.
Analyze the most profitable ads.
7. Validate Product & Work on Social Validation
It's possible to finalize the product's conception and bring it up to date with the help of customer reviews and feedback. Entrepreneurs must always consider testimonials on marketplaces, websites, and social media. Analyze the demand for the digital product and advertise it on social media channels to encourage people to describe the item more. Create a landing page in the Instagram bio or a Facebook corporate account.
Find the unique product offer and use it for promotions—test different approaches (new features, discounts, giveaways on socials, etc.) for product validation.
8. Ensure High-Quality Support
Provide customer support round the clock. For this purpose, use several live channels at once. For example, email support, telephone, and chatbots can be presented on the landing page. According to the latest statistics performed by Invespcro, 67% of customers worldwide use chatbots for communication with sales representatives.
9. Set Up Customer CRM for Better Management
A good example of efficient customer relationship management implementation is Amazon CRM. The go-to online selling platform system is focused on the purchasers' online experience. Setting up a personal account, opportunities to track the goods, tailored email campaigns, and one-click orders are worth considering. Use these approaches in the CRM strategy.
Final Word
Selling digital products is profitable and future-proof but not an easy task. Follow the recommendations mentioned above to hit the market and generate high-income rates. Keep tracking the latest trends and insights with competitor research tools. And always consider customer demands to improve the digital product and increase sales!